I have discovered a new cooking show. I found it on the Viva channel, and it is called Simply Fresh Delicious. What I love most, is the show is based out of Edmonton, Alberta-so that means, the ingredients used on the show-will be something I can find.
The chef is a lovely lady originally from Australia, residing now in Alberta-and I find her style of cooking very refreshing. Her motto is simple, fresh, and delicious. She believes in using local produce and meats-which, is something I have been trying to do more and more lately myself.
I have printed off many recipes from her website, and tonights meal was inspired from the show I watched today. It was all about "pulses"..do you know what pulses are?
I found out today. Pulses are basically beans, and legumes. You know, lentils, kidney beans, black eyed peas, etc. And that Canada is one of the largest exports of pulses-yet, we consume only ½ cup per week, while the rest of the world consumes 3 cups/week. Pulses are also gluten free-so I plan on using more of them in my cooking from now on.
Her recipe was for bean and beef nachos-I switched things around and made burritos tonight instead.

Here is my recipe for Corn Tortilla Burritos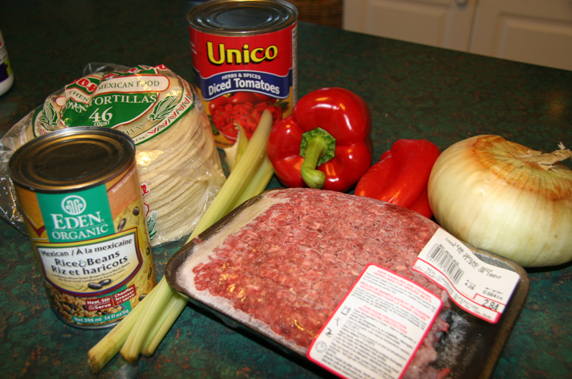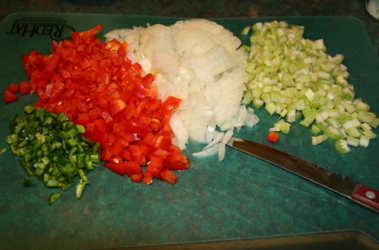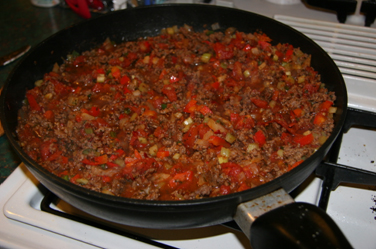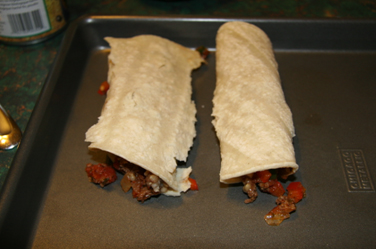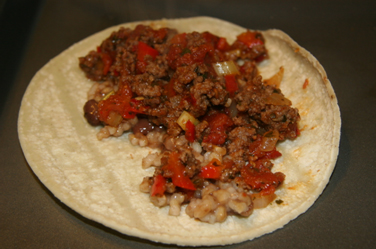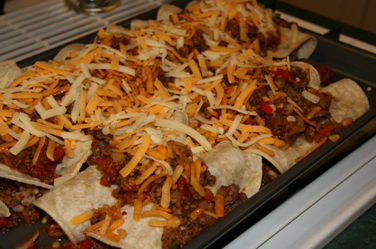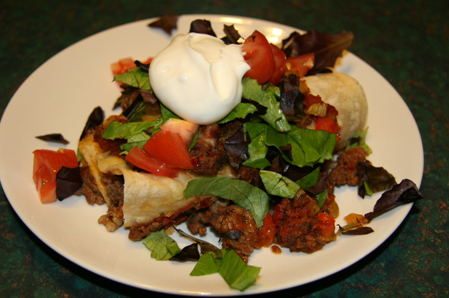 Ingredients
Lean Ground Beef

3-4

stalks of Celery, chopped

1/2

onion, chopped

2

red peppers, chopped

1

jalapeno, chopped

1

can

796 ml diced tomatoes

1

can

Eden Organic Mexican Rice and Beans

Shredded Cheddar and Mozz. Cheese

1

tsp

cumin

1

tsp

garlic powder

1

tbsp

red pepper flakes

2

tbsp

chili powder(I use a variety of ones I have on hand)

1

T

dried parsley flakes, cilantro flakes, and dried oregano

Fresh corn tortillas( I found them at a Mexican store here in Calgary called Siesta in the NW)
Instructions
Preheat oven to 375 degrees

In a large frying pan, brown the ground beef. Add the celery, onion, peppers, canned tomatoes, and the spices to the beef. Cook on high for 5 minutes, then cook on low for 15 minutes.

Microwave 4 tortillas at a time for 40 seconds to soften.

Scoop a Tablespoon of the rice and bean mixture onto the tortilla as well as a large spoonful of the beef mixture.

Roll up and place down onto 13×9 pan.Continue to microwave 4 tortillas at a timeI found that the mixture made 12 tortillas up, plus with enough to top them off.

Sprinkle cheese on the burritos.Bake at 375 for 18-20 minutes.

To plate each serving, cut up some lettuce and fresh tomatoes and top them. Then place a dollop of sour cream on them.
The boys loved them and so did I. I will definitely make these again.