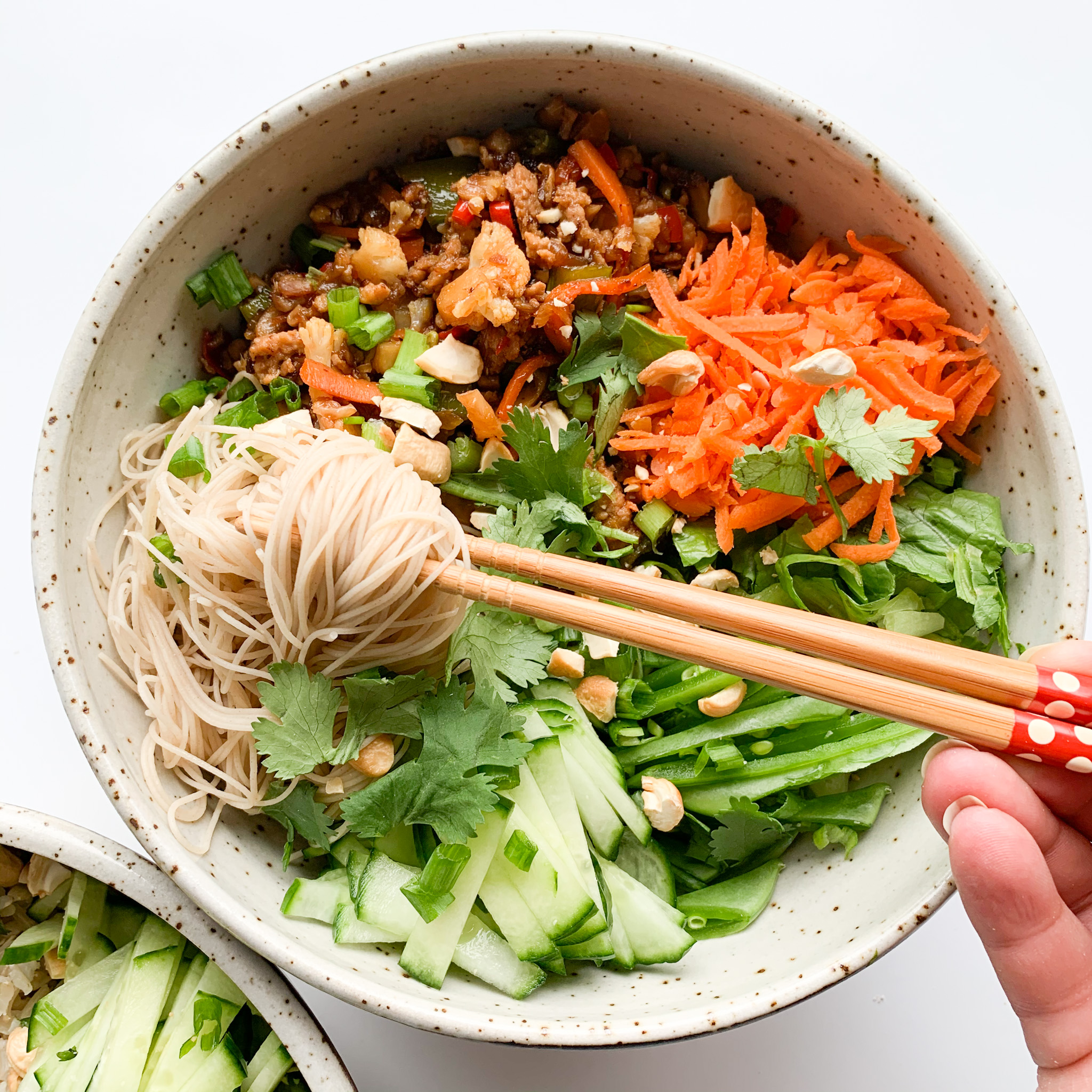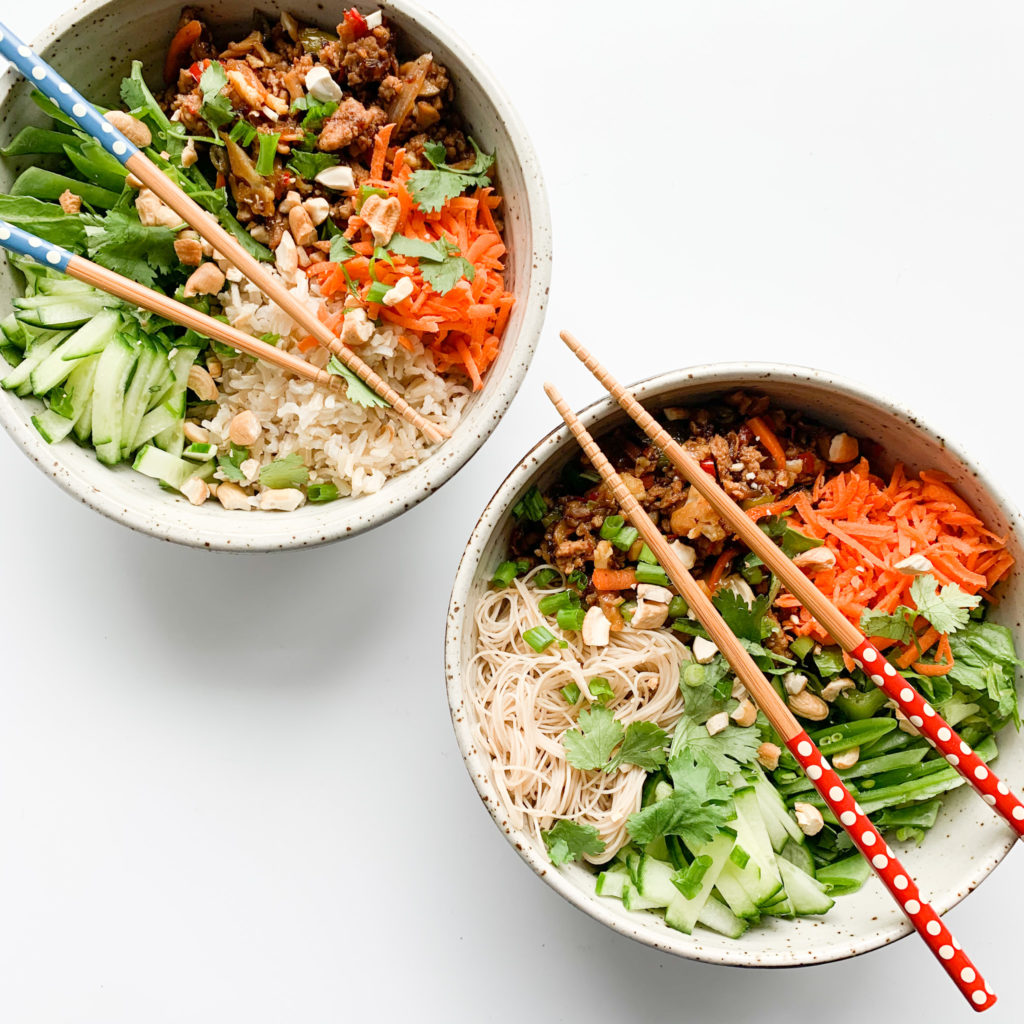 Disclosure: We are a participant in the Amazon Services LLC Associates Program, an affiliate advertising program designed to provide a means for us to earn fees by linking to Amazon.com and affiliated sites.
Hello!
I have been ignoring my blog lately-well its been months actually. The only excuse I have is that I haven't felt like writing lately. It isn't a good excuse but its mine.
Last night I decided enough was enough and I was going to start blogging again. You see I have 100's of new gluten-free recipes done. YES-100's! I have been sharing new recipes on my instagram page but not here. Truthfully I find it easier to share recipes there because I don't have to write very much.
Writing is not something I feel confident in but I am tired of letting that get in the way of sharing some dam fine recipes with you all.
I have put blogging back into my calendar and will be sharing a new recipe on my blog every Monday, Wednesday and Friday. It is gonna be a big challenge for me but not writing and sharing the recipes here with you is worse then my insecurities.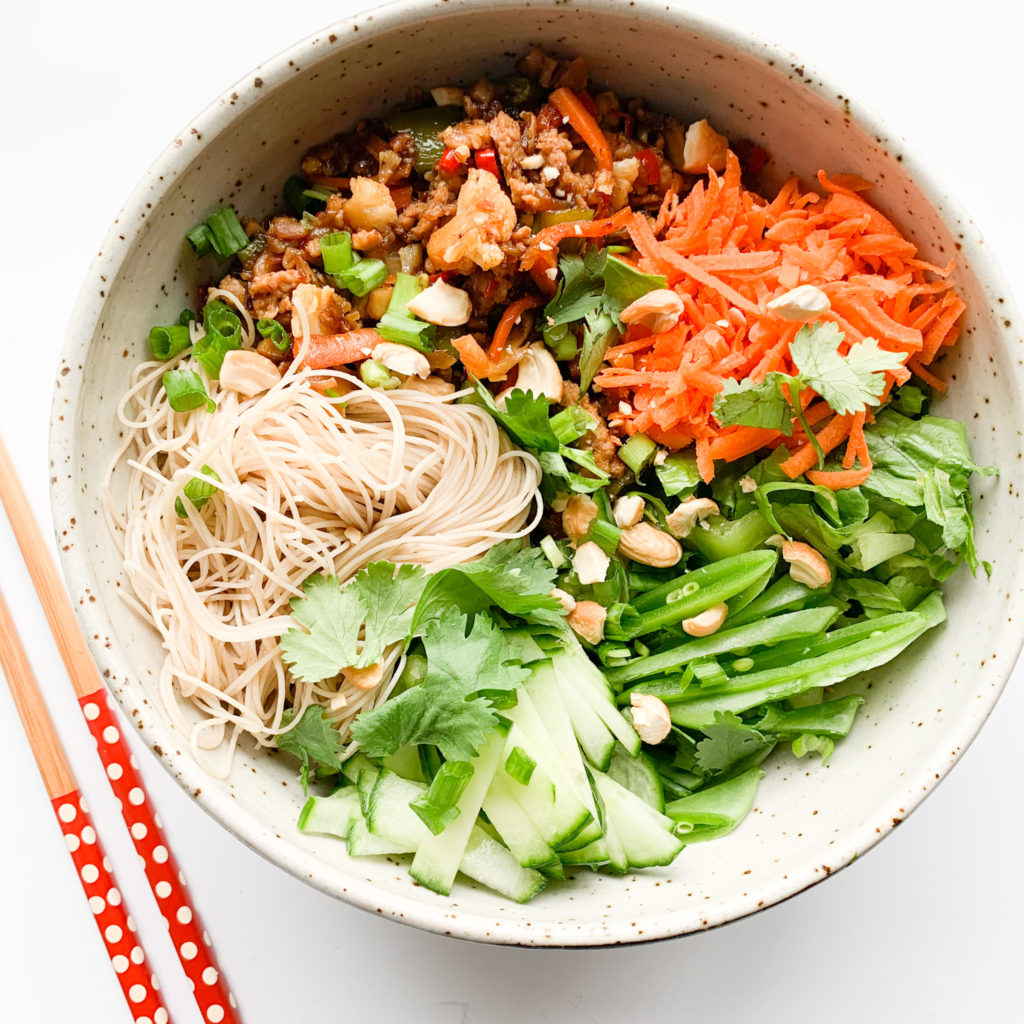 Today I am sharing a new salad recipe. This salad is bursting with flavour and is perfect as a summer meal. I used ground pork in this bowl but you could use ground chicken, turkey or tofu. All would work.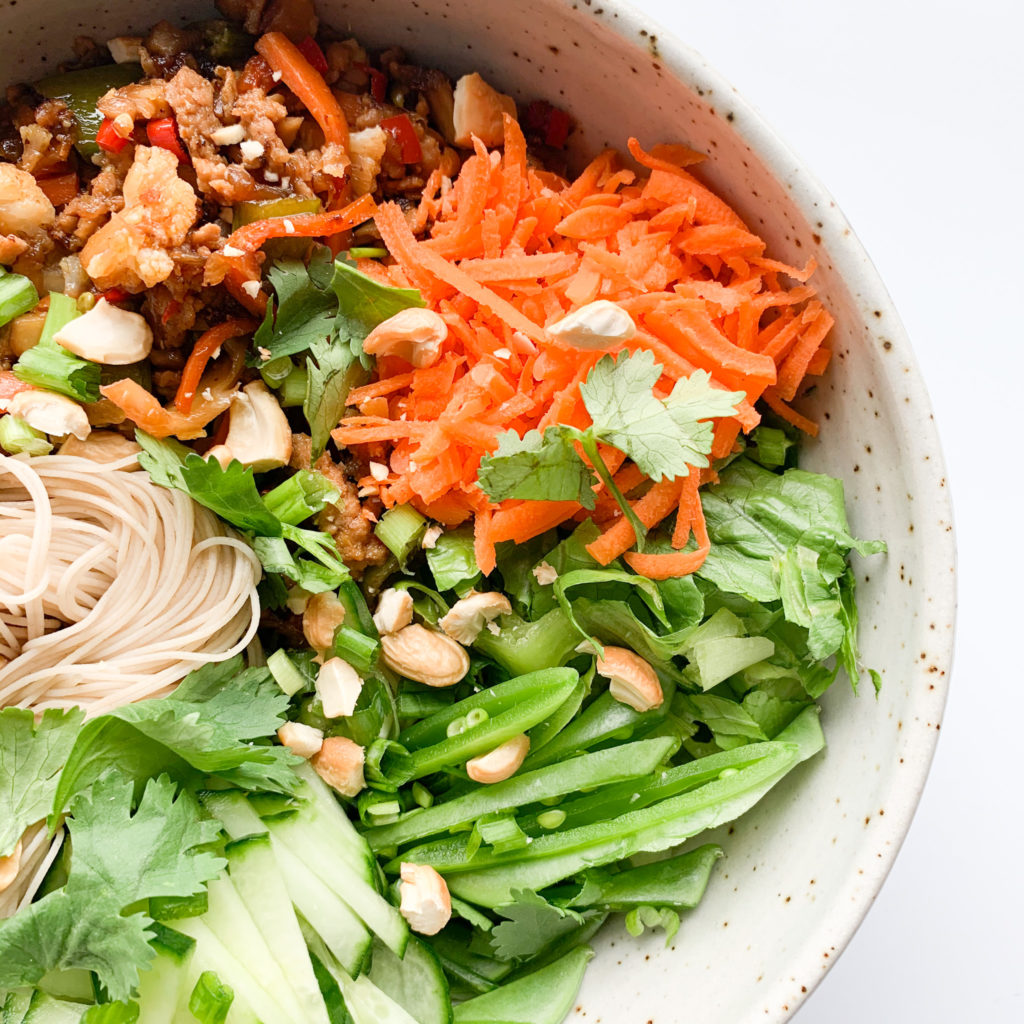 I love a salad that has a ton of flavour and crunch. This one has shredded carrots, snap peas, lettuce and cukes. The vermicelli noodles with the sweet and spicy pork lends this salad to have an asian flare, reminding me of my time in Thailand in February.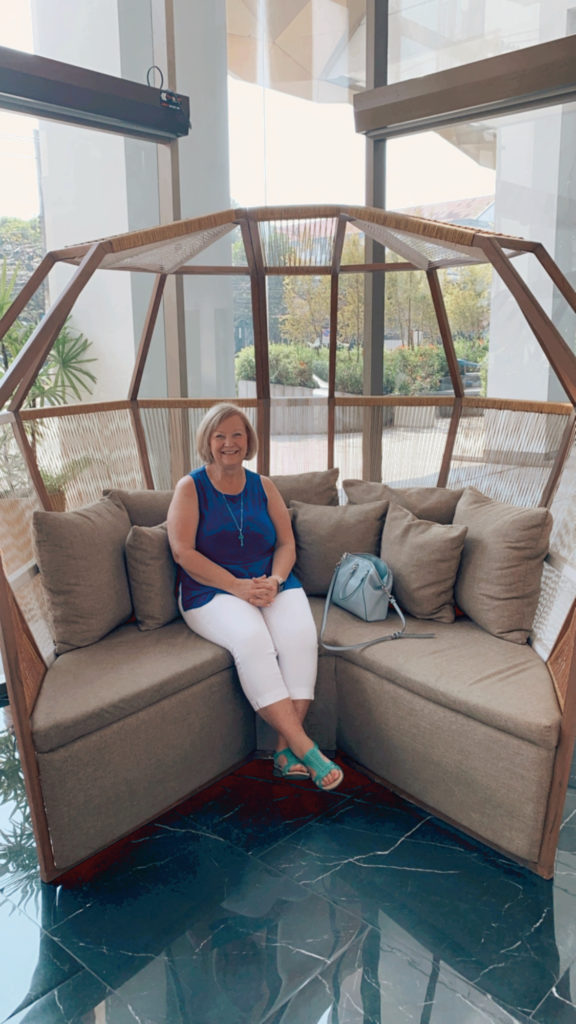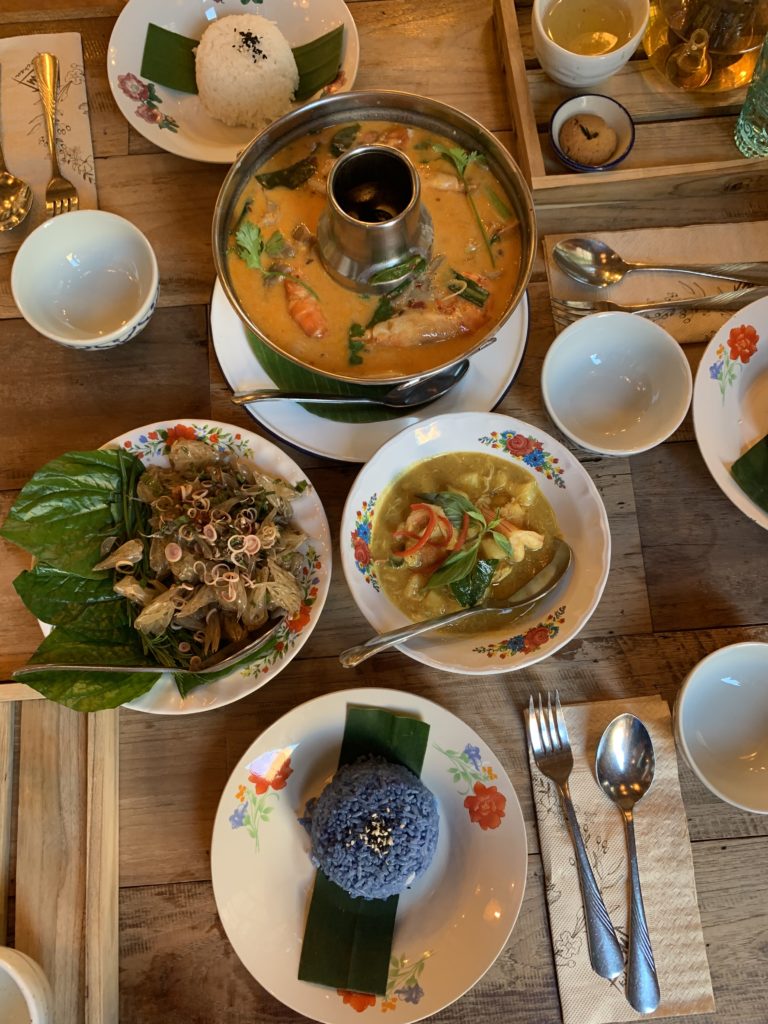 Every meal I had in Thailand used the freshest of ingredients and always had so much flavour. The food there was incredible.
This salad reminds me of Thailand and I hope you will give the recipe a try.
Sweet and Spicy Pork Noodle Salad
Ingredients
1

cup

ground pork (chicken or tofu would work too)

1

small onion, chopped

1

tbsp

olive oil

1

tsp

minced garlic

2

tsp

fresh ginger, finely chopped

1

cup

cauliflower, finely chopped

1/2

cup

shredded carrots

2

cups

cremini mushrooms, finely chopped

1/2

cup

red pepper, chopped

1/2

cup

snap peas, chopped

Sauce

1/4

cup

Swerve brown sugar

1

tbsp

lemongrass paste

1

tbsp

mild Chile oil

1

tbsp

rice vinegar
Instructions
Bowl deets( rice vermicelli, shredded carrot, chopped romaine lettuce, thinly sliced and chopped cucumber, chopped green onion, chopped fresh cilantro, chopped roasted cashews or peanuts).

In a frying pan add the pork, onion, oil, garlic and ginger and cook on medium heat.

Use a wooden spoon to break up the pork while cooking.Cook until no longer pink.

Add the cauliflower, carrots, mushrooms, pepper and snap peas and stir.

Cook on low/medium heat for 10 minutes.

Stirring occasionally to ensure all veggies get cooked.

Add sauce ingredients and stir.

Increase heat to medium and cook for 5 minutes.

Turn heat to low until ready to serve.

Add vermicelli, lettuce, carrots and cucumber to each individual bowl.

Top each bowl with green onions, cilantro and chopped cashews.