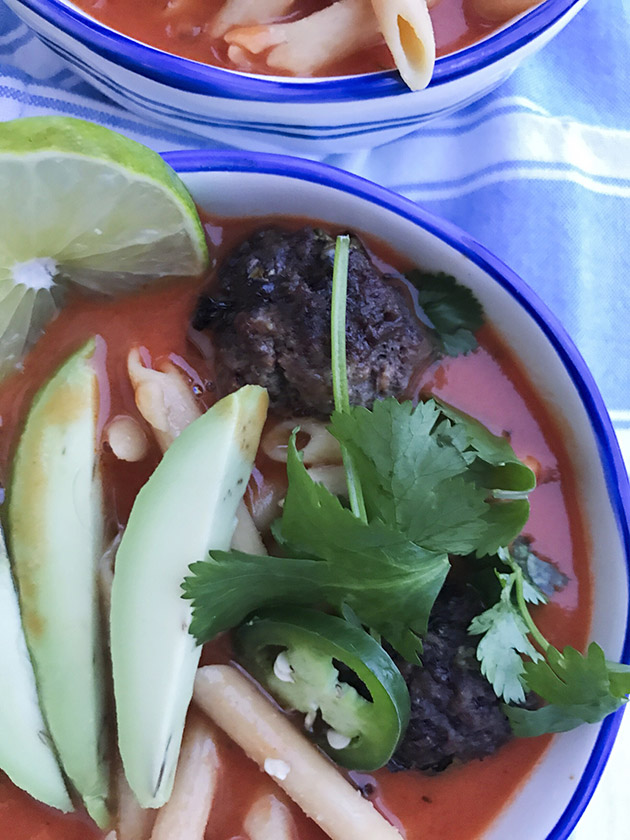 Penne and Meatball Soup
Ingredients
1

L

Pacific Organic tomato soup

236

ml

1 small container (236ml) Pacific Organic chicken broth

1

box

Chickapea pasta

1

pkg

lean ground beef

1

tsp

finely chopped jalapeños

2

tsp

chile powder or glutenfree taco seasoning

1/4

cup

finely chopped green onions

1

tbsp

olive oil

1

cup

diced celery

1

cup

diced carrot

2

tsp

dried oregano

2

tsp

chile powder or glutenfree taco seasoning

1

tsp

dried thyme
Optional soup toppings:
fresh cilantro, sliced avocado, fresh lime.

Shredded sharp cheddar cheese.
Instructions
Preheat oven to 350 degrees.

Line a cookie sheet with aluminum foil.

In a medium bowl combine the ground beef, jalapeños, chile powder and green onions.

Form meat into meatballs.

Place meatballs onto the lined cookie sheet and bake in oven for 20 minutes.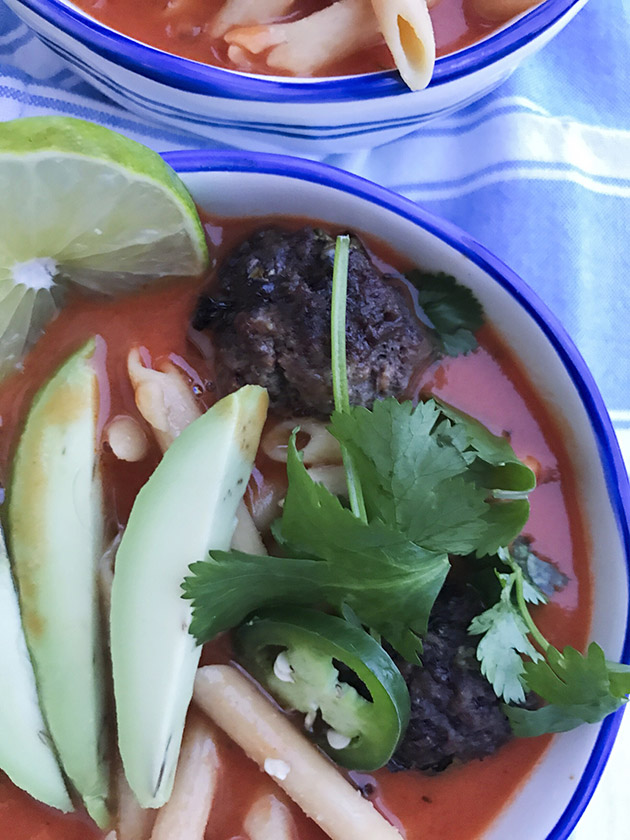 I was recently sent a few boxes of Chickapea pasta to try and was also asked to come up with a new recipe using the organic chickpea and lentil pasta.
Chickapea pasta was created by Shelby Taylor, who created this pasta after seeing a need in the marketplace for a nutritious and convenient food. "Our mission is to bridge the gap between health and convenience- starting with Chickapea" says Taylor.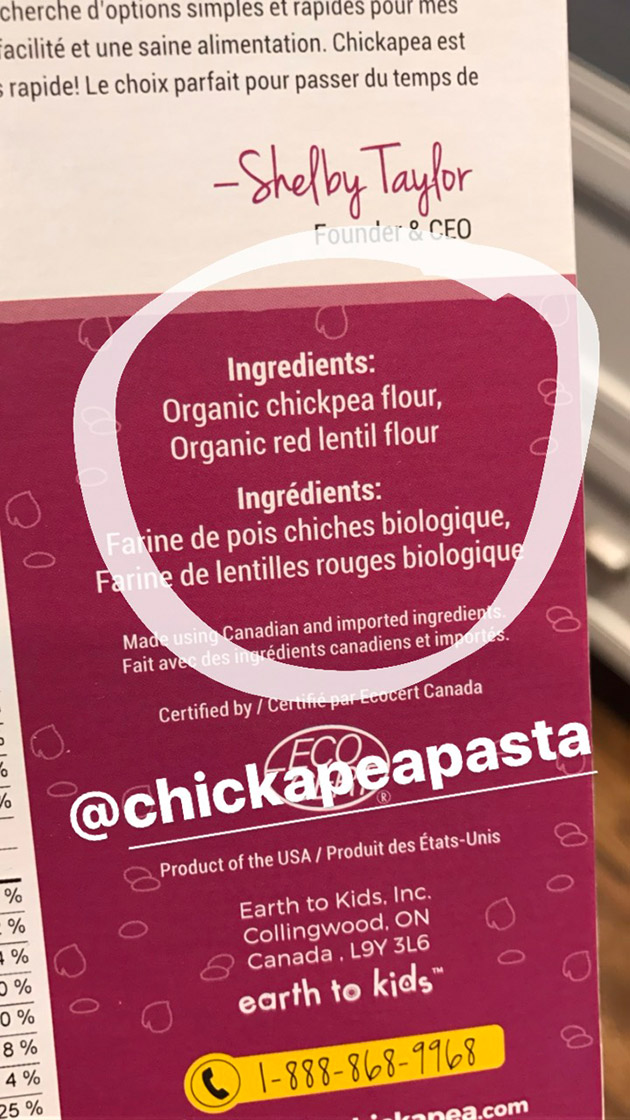 Chickapea pasta is made with only 2 ingredients – organic chickpeas and red lentils.
It has no added sugar, salt or ingredients you cannot pronounce.
It is glutenfree, vegan, organic, kosher and comes packed with 27 grams of protein and 13 grams of fiber.
This all sounds pretty good, right?
Check out their website for more information on what stores are carrying it and also links to recipes to try.
I decided to come up with a recipe with a twist on a classic Italian recipe.
Instead of spaghetti and meatballs I made penne and meatball soup- Mexican style.
I added chile spices to the soup base as well as topped my soup with sliced avocado, a slice of jalapeño and a squeeze of lime.