This is day 7 of my #20daysofcookies campaign to post a new gluten free dairy free recipe each day. Enjoy the other recipes here.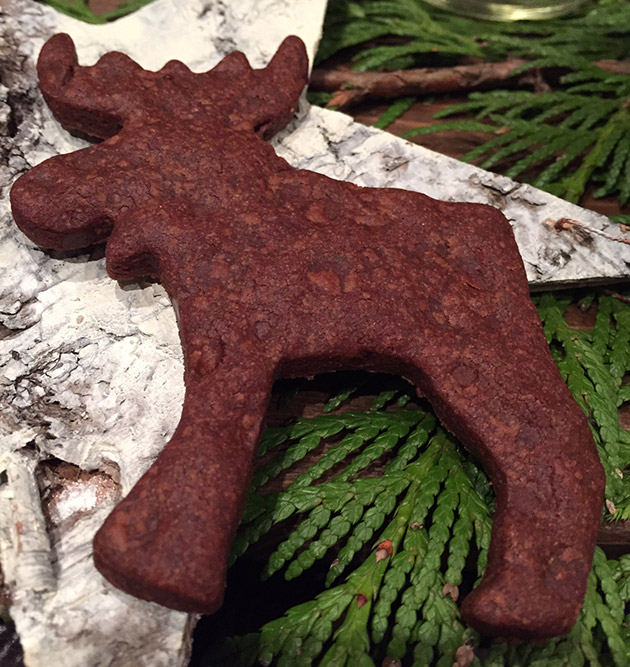 This cookie has made me laugh a few times already. I recently made these cookies as part as a bake sale I was doing with Calgary Food Bloggers. At the bake sale I had a few folks say "moose?" as in "mousse" cookies?
Here again, I could have called these cookies by another name but to me they are moose cookies! I came up with the recipe after finding a moose cookie cutter at my local grocery store.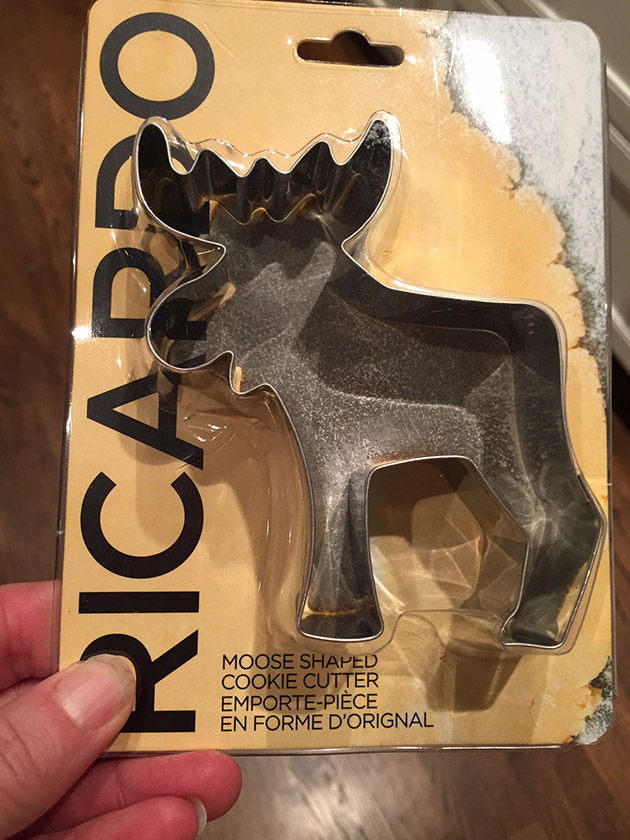 Here is the 7th new cookie recipe for the month of December, #20daysofcookies, where I will share 20 new gluten free cookie recipes from December 1-20. Make sure you subscribe to receive each one!
A new cookie recipe everyday. Not a recipe I have posted in the past, these are all NEW recipes! I'm pretty proud of myself!
Gluten Free Double Chocolate Moose Cookies
This recipe is gluten free, dairy free and egg free. This recipe makes about 24-30 cookies.
Ingredients
3/4

cup

Earth Balance vegan "butter", softened

1/2

cup

brown sugar

1/4 cup + 2 Tbsp unsweetened cocoa powder

1/4

tsp

cinnamon

1/4

tsp

vanilla powder

1 1/3

cup

gluten free flour blend

(I used Compliments gluten free flour blend)

1/2

cup

Enjoy Life chocolate chips
Instructions
In a stand mixer beat the vegan "butter" with the brown sugar.

Add the cocoa powder, vanilla powder and cinnamon and mix on low speed.

Add the gluten free flour blend and beat on high for a few minutes.

Add the chocolate chips and mix.

Cover dough with saran wrap and place in refrigerator for a couple of hours.

Preheat oven to 325 degrees.

Line 2 cookie sheets with parchment paper.

Cut 2 pieces of parchment paper. Line counter with one sheet.

Place 1/2 of the dough on the parchment paper.

Sprinkle a bit of extra gluten free flour on the dough and pat down.

Cover dough with parchment paper.

Roll dough out using rolling pin on top of parchment paper.

Don't roll too thin, I would say about 1/4 inch thick.

Remove top layer of parchment paper.

Use cookie cutter to cut out shape.

Place shape on cookie sheet and bake for about 10 minutes.

Remove from oven and cool.