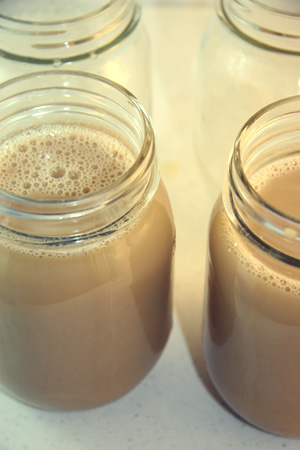 You may be thinking… "Gluten Free Meyer Lemon Liquer? Why would you post a recipe for that?"
A lot of alcohol out there has gluten in it. Did you know vodka has gluten in it? Information varies on how much gluten is in alcohol because of distilling, without knowing 100%, I personally stay away from the unknowns.
I was introduced to Limocello while we were on a holiday in Sorrento, Italy. It was pre-celiac days so I haven't had it since. I love lemons as I am sure you have all noticed by now, so I thought I would try making a lemon liquer. Especially with all the Meyer lemons I have on hand.
I purchased some potato vodka and the alcohol adventure began.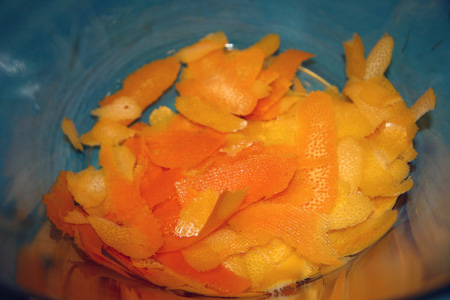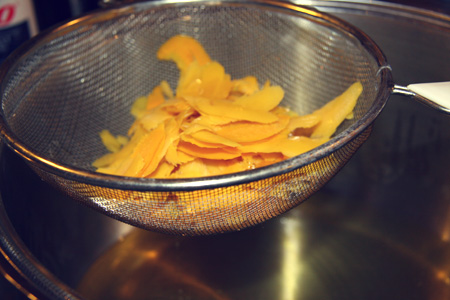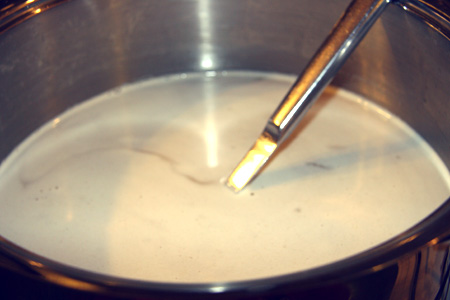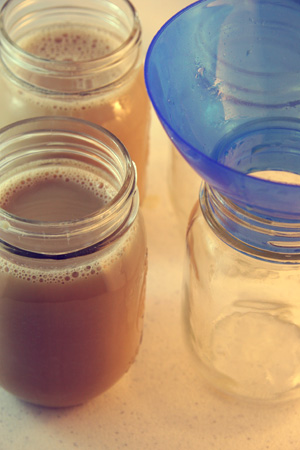 This made 8 jars of liquer for me. Lots to give out as Christmas cheer!
Gluten Free Meyer Lemon Liquer
Ingredients
1

litre

Chopin potato vodka

15

Meyer lemon peels

2

Orange peels

2

litres

2 % or whole milk

1

tsp

good vanilla

8-10

cups

sugar (depending on how sweet you like it)*

*I used a combination of 2 cups sucanat sugar, 5 cups organic sugar and 3 cups white sugar.Using all white sugar gives lemon liquer a lighter color)
Instructions
In a large glass bowl, place meyer lemon peels and orange peels.

Pour 1 liter of potato vodka over the peels.

Cover bowl with plastic wrap.

Soak for a minimum of 2 days, I did 7.

Strain lemon and orange peels, discarding peels and pouring alcohol into a large saucepan/stockpot.

Add milk, sugar and vanilla.

Bring to a boil over medium heat, stirring continuously.

Watch closely for mixture can boil over quickly.

Adjust heat if necessary.

Let lemon liquer cool completely before pouring into bottles.

Once cooled pour into 500 ml glass canning jars.

Put lids on and store liquer in the freezer.

Keep in freezer until ready to use.

This made 8 jars of liquer for me.