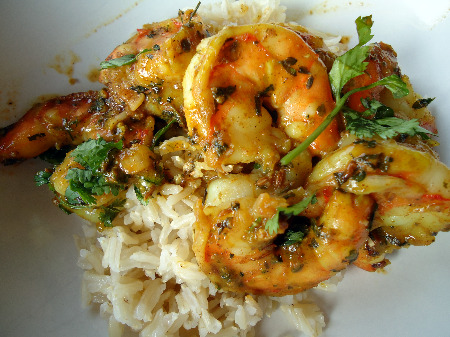 Recently I discovered a new show on the food network. It is called "Spice Goddess" and I love it. As I have mentioned in previous blogs I love Indian Food. I am really enjoying learning the tastes of these spices and also learning new cooking techniques.
This chef shows how to make Indian dishes in a clear and easy manner. I have been following her techniques for cooking with spices a lot more lately.
I made this recipe and the smell of aromatic spices enveloped my home. It was wonderful! If you are looking for a treasure trove of spices, please visit Dalbrent Spice Rack in NW Calgary. They have shelves and shelves of different spices.
This is my version of her recipe for Seared Prawns, I was serving this dish for supper so I used smaller prawns and served it over basmatic rice.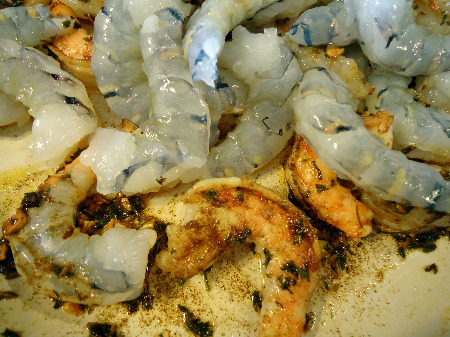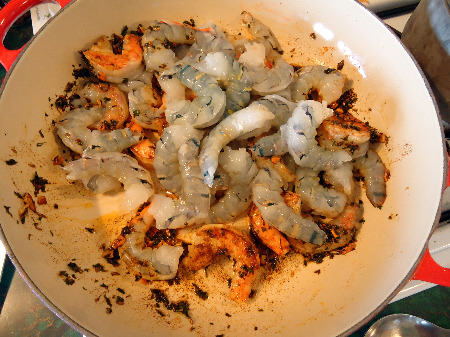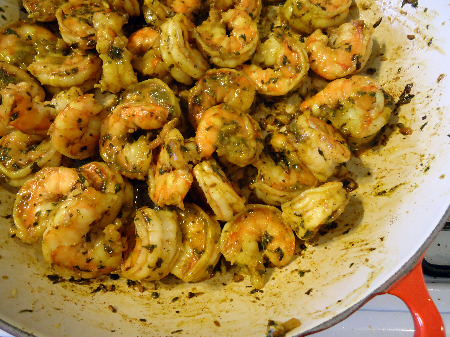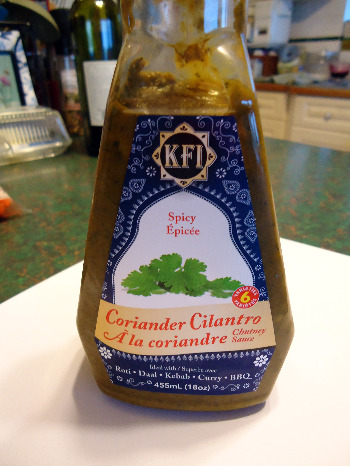 Spicy Prawns
Ingredients
1

package of large deveined frozen shrimp(unthawed)

2

T

grapeseed oil

1

T

chopped garlic

1

tsp

fenugreek leaves

1

tsp

cumin seeds

Pinch of Spanish paprika, cardamon seeds and salt

Bottle of Cilantro Coriander Chutney

Chopped fresh cilantro for garnish
Instructions
Over medium heat add oil to pan (I use a La Cruset pan for this. I find it heats up the spices evening without burning them)When it begins to get hot, add garlic, all spices and salt. Toast well (about 10-15 seconds)

Add large unthawed shrimps to pan and cook them until they are done. Flipping them once each side is pink ensures your shrimp will cook fast and will not be overdone.This process takes 3-4 minutes.

Once all the shrimp are pink turn off heat.

Add 2-3 T of chutney to mixture and stir.Add chopped cilantro.

Serve shrimp over basmati rice.