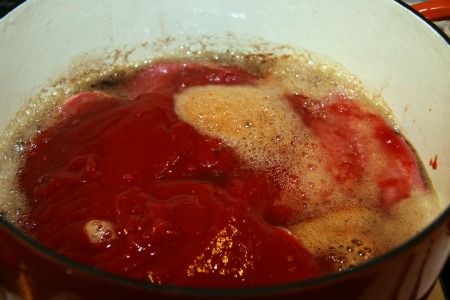 Chicken chicken chicken.
Why am I writing about chicken when I am posting a beef recipe?
This is the reason: the price of chicken is getting ridiculous these days.
When I go to the grocery store and see 6-8 chicken breasts for $25, it makes my skin boil.
It really does.
Are you finding the prices of groceries rising too? What changes are you making for family meals? More vegetarian? More fish?
Chicken was always the go to meat for me for I could whip up a variety of dinners in no time. Now with the prices rising, I am using less and less chicken, and thus scouring my many loved blogs for meal inspirations.
This recipe is courtesy of the Pioneer Woman. The actual recipe is mine, but the inspiration is pure Ree Drummond.
She has a ton of recipes for meat dishes, so on my last trip to the grocery store, I ventured into the beef section. I discovered beef round steaks that were a great deal, went home, and decided to experiment with a slow cooked beef dish.
Oh my goodness did this dish work out great! I know you will be happy with the results. I thank Ree for inspiring me to try some different techniques and move away from the chicken isle.
This dish is so so simple that it is almost silly to do up a recipe. But I have to remember that for me, it is simple, not everyone has been baking and cooking for 30 years. Right?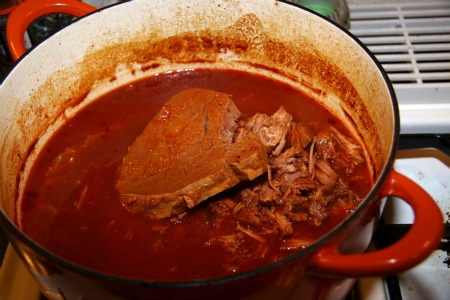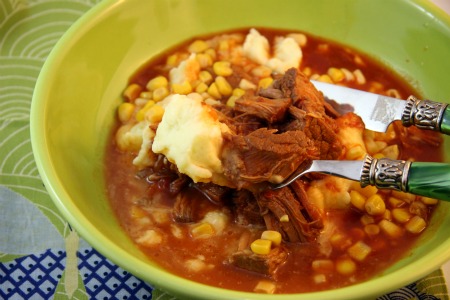 Slow-cooked Beef Round
Ingredients
3-4

Beef Round steaks

1

can

coke

1

jar

heinz chili sauce

1/2

onion thinly sliced

1

tsp

chili powder
Instructions
In a large dutch oven (I use my La Crueset) put in your beef round steaks, the can of coke, the chili sauce, the onion and the chili powder.

Place into a 300 degree oven for 6-7 hours.

Once finished, shred steaks with a fork.

Give the mixture a stir and serve.

I served the shredded beef on creamy mashed potatoes

My son David was very happy with this dish and asked why I had not made this before. It will definitely become a staple supper meal in our home now.