Here is another thanksgiving side dish for the vegetarian or vegan guests.
This recipe is also low carb for I did not use any gluten free lasagna noodles in it.
Right now at the farmers markets zucchinis are humungous. What better way to use those large zucchinis then to slice them thin and use them like a noodle.
I also used Antonella's gluten free tomato basil pasta sauce. It is available at Safeway's here in Calgary. You would think that most pasta sauce would be gluten free but in fact most are not. Modified food starch, another word for gluten is used as a thickener.
This is an easy recipe to make as a side dish and with the addition of fresh basil is quite fresh in taste-not heavy at all.
To make this dish vegan, substitute the shredded mozzarella for Daiya vegan shredded cheese.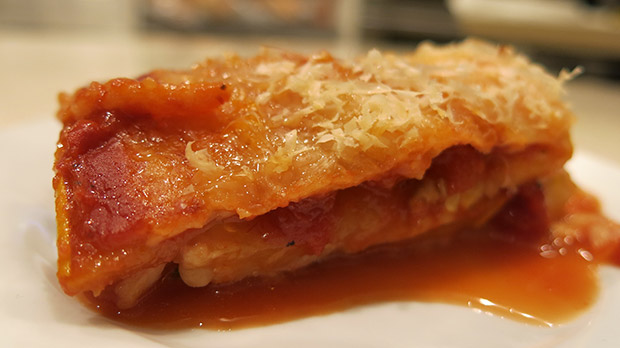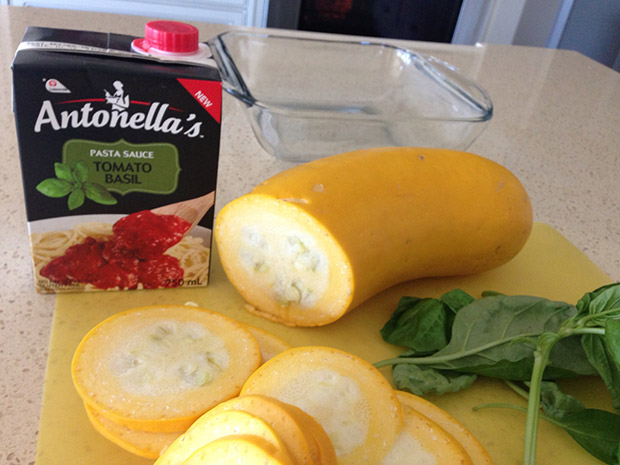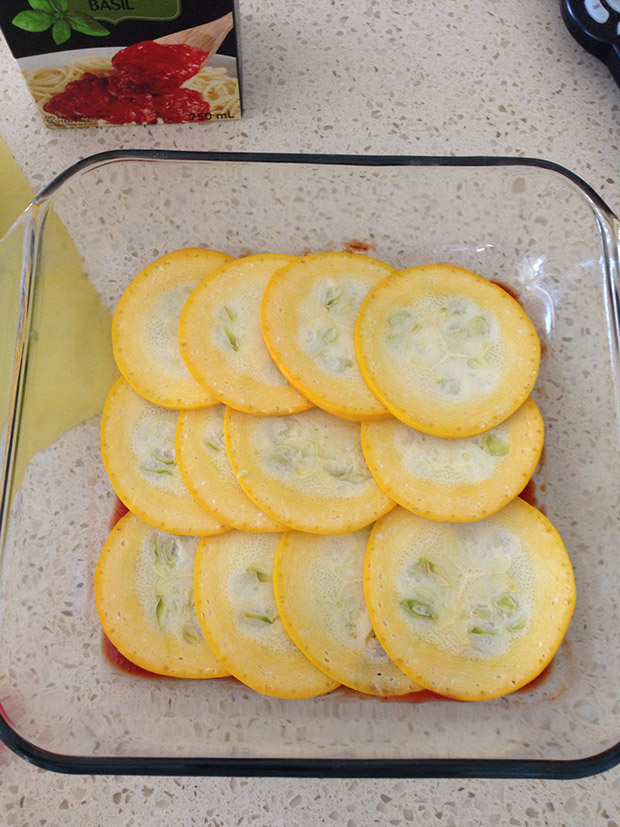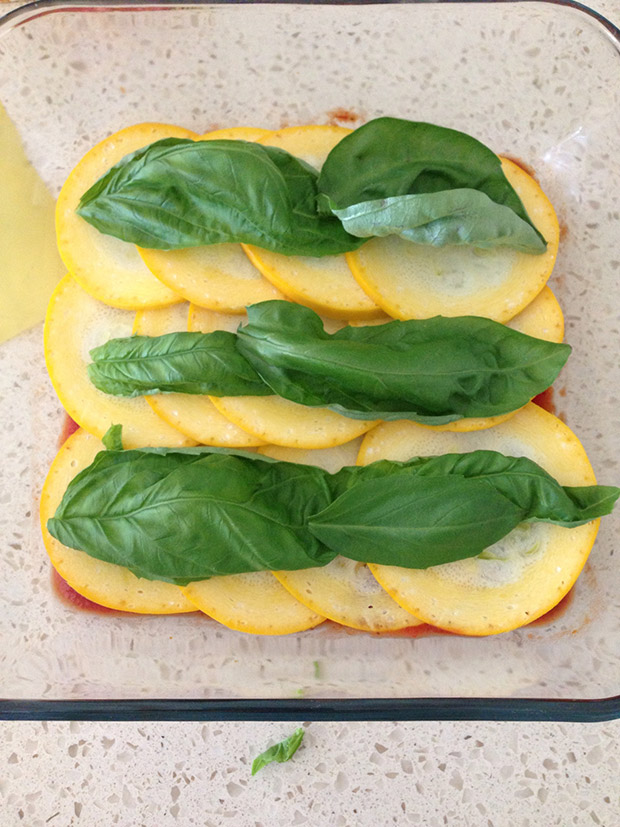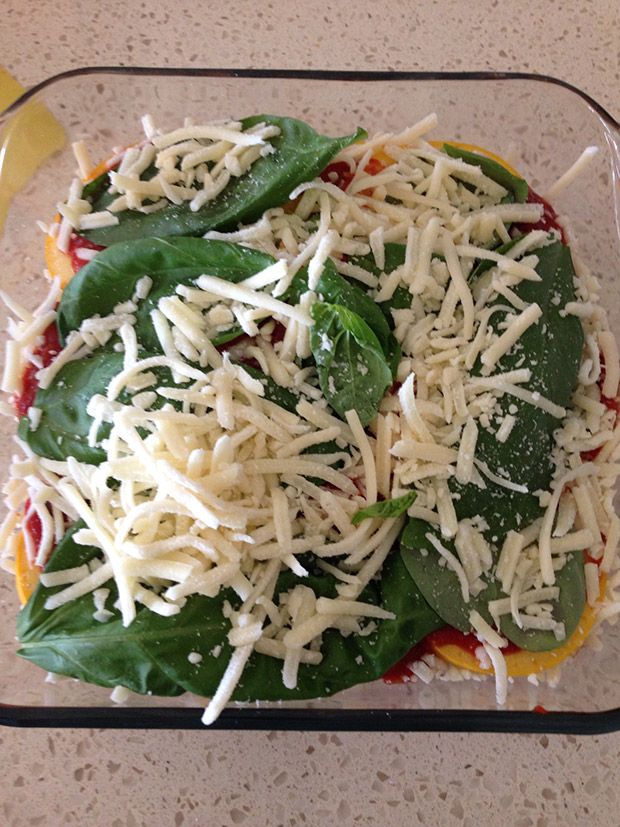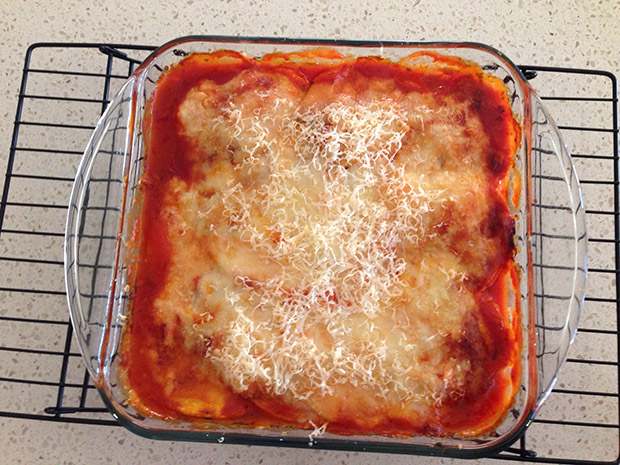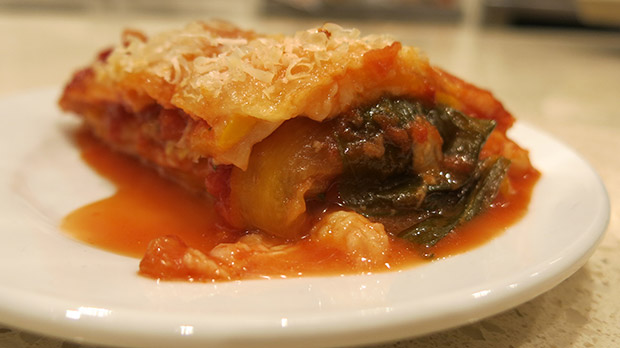 Vegetarian Gluten Free Zucchini Lasagna
Ingredients
XLarge zucchini thinly sliced

Antonella's gluten free tomato basil pasta sauce

500

g

shredded mozzarella cheese

1/2

cup

shredded parmesan cheese

Fresh basil

Preheat oven to 350 degrees.

Thinly slice the zucchini.
Instructions
Layer 1/3 cup of pasta sauce on bottom of a 8×8 square baking dish.

Add fresh basil on the zucchini.

Add a layer of shredded mozzarella.

Layer the sliced zucchini on the mozzarella.

Now add another 1/3 cup sauce on top of the zucchini.

Alternate fresh basil, shredded cheese, zucchini, pasta sauce and then shredded mozzarella cheese.

Top the mozzarella with the shredded parmesan.

Place lasagna into the oven and bake for 1 hour.