Acorn squash is a winter squash with a sweet, yellow-orange flesh. It is a perfect squash to roast and serve as a side dish for thanksgiving.
You can slice it in half and serve halves to your guests or once sliced in half, slice into 4 pieces and serve once roasted.
Have fun with the spices you sprinkle on the squash.
How about a sweet one? Butter, maple syrup, cinnamon and fresh nutmeg.
Or a savory one? Butter, curry powder, cumin and smoked sea salt.
That is what is great about squash, you can enhance the flavor by changing the spices used.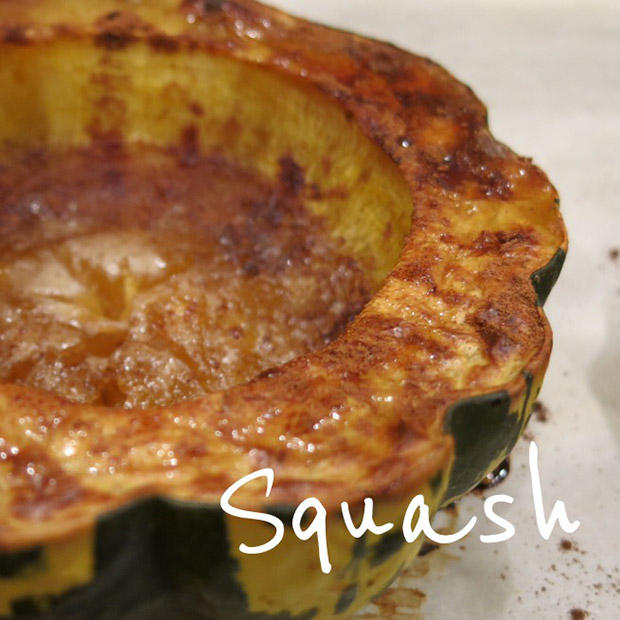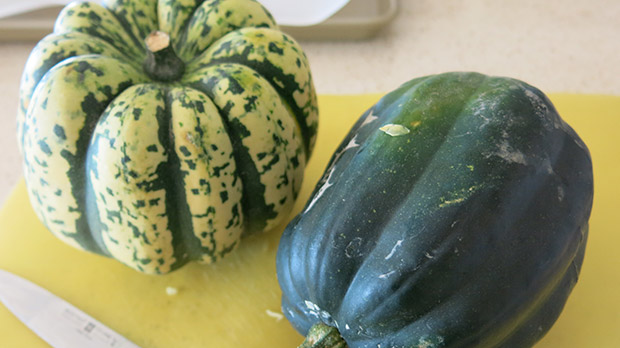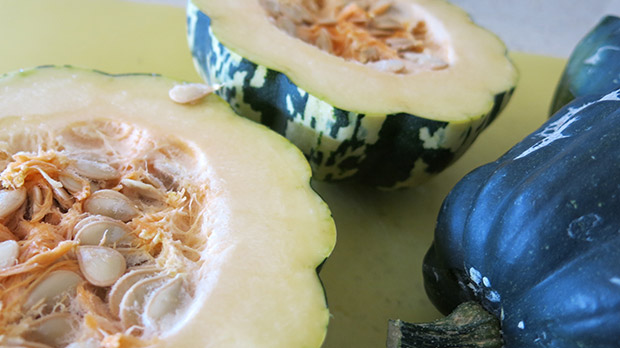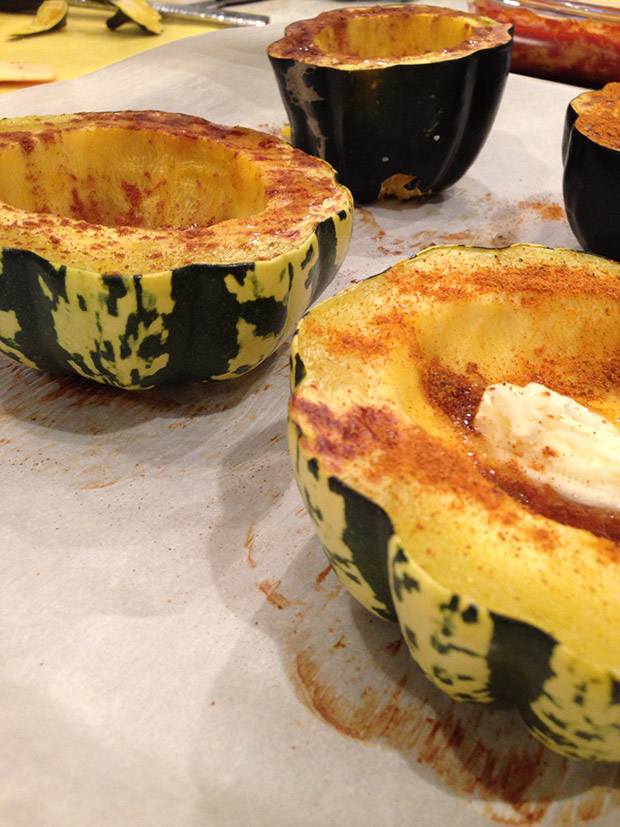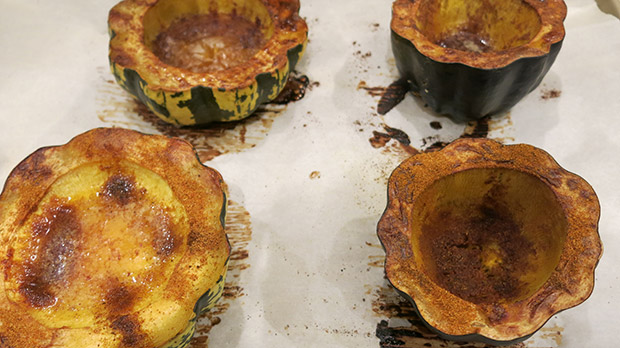 Gluten-Free Roasted Acorn Squash
Instructions
Preheat oven to 400 degrees.

Line a baking sheet with parchment paper.

Halve the squash. Scoop out the seeds and discard.

Cut the bottom tip of the squash off so that it stands up once flipped.

Set squash halves scooped sides down on the baking sheet.

Place a tsp of butter into center of squash.

For a sweeter squash pour about a Tbsp of maple syrup over squash.

For a savory one, place a tsp of butter in center of squash.

Sprinkle with curry powder, cumin and smoked sea salt.

Place back in oven and bake for another 25 minutes.