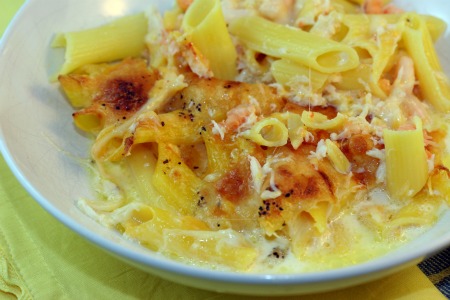 Baked macaroni and cheese. This is such a comfort food for me and I have found it to be a comfort food for my family too. It is a quick and easy dinner dish and what could be better than warm and gooey cheese in many layers of pasta.
After running a few errands this afternoon with my family, I said to my son David that I did not know what to make for supper tonight. He said, without delay that I should make baked mac and cheese. Great I thought, a quick and easy supper.
I also knew that with working the next day I now had my lunch too. There is nothing better than day old mac and cheese heated up.
When I looked in the pantry for pasta I also saw that I had canned crab and shrimp, and it reminded me of a recipe I saw recently for baked seafood mac and cheese by The Celiac Husband. He used a roux in his, and I am not. This is just the way that I have always made baked mac and cheese, but the idea to add seafood is definitely the celiac husbands.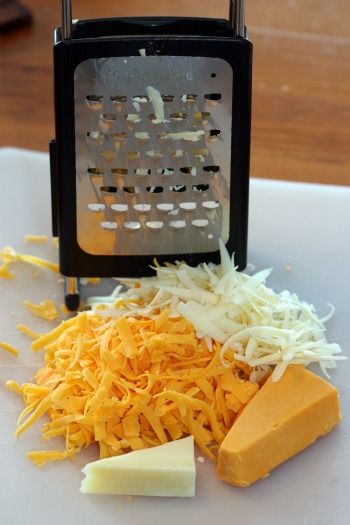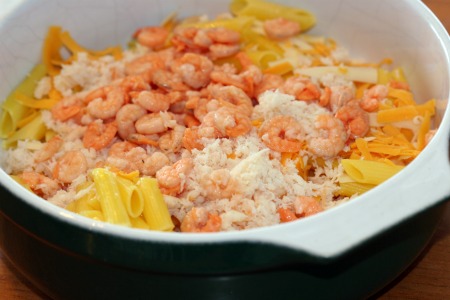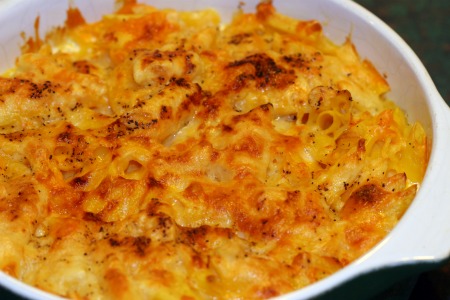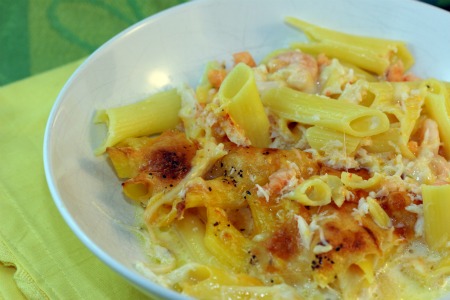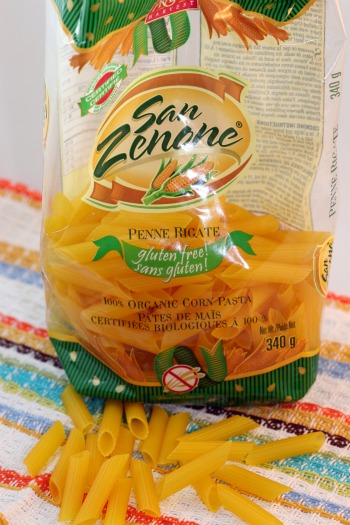 Baked Macaroni and Cheese
Ingredients
1 1/2

Pkg

of gluten free corn pasta (I used San Zenone penne*)

Can of crabmeat

Can of shrimp

1 1/2

cup

whipping cream

1/2 – 1

cup

milk

3

cups

of cheeses shredded (medium cheddar, Gruyere and swiss cheese) approx

1/4 – 1/2

Butter
Instructions
Drain and add a little butter to keep it from sticking while it cools off).

Drain cans of crabmeat and shrimp.

We like our mac and cheese very cheesy so I grated 3 cups of cheese.

In casserole dish, alternate between pasta, shredded cheeses and butter.

Top with more shredded cheese and then pour whipping cream and milk over dish.

**I used a very large casserole dish, so my amounts will be much greater then if you use a smaller dish. A lot of people do not like this term, but I say "wing it", it is okay to think outside the box!
*San Zenone pasta is available at Planet Organic