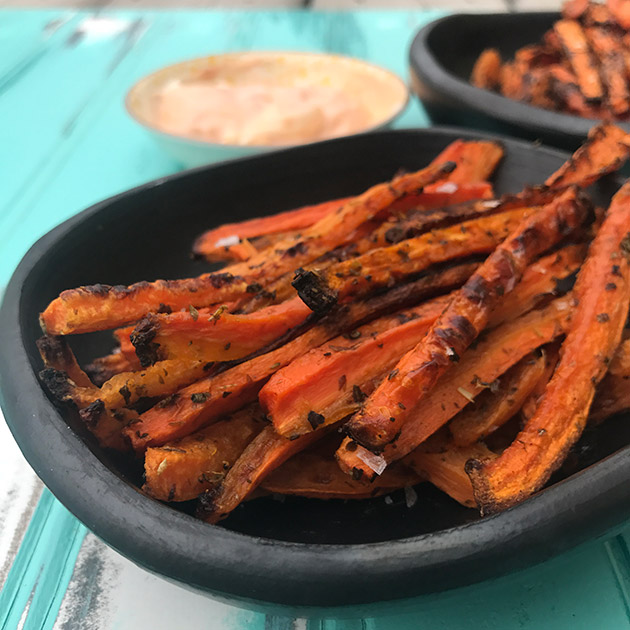 Baked Carrot Fries
Ingredients
2

very large carrots

(about 2- 2 1/2 cups of carrot sticks)

3

tbsp

olive or avocado oil

2

tbsp

dried oregano

1

tsp

garlic powder

1/2

tsp

cumin

salt
Instructions
Preheat oven to 425 degrees.

Line a cookie sheet with parchment paper.

Use a mandoline to cut carrots into 1/2 inch wide matchsticks.

In a bowl toss the carrots with the olive oil, oregano, garlic and cumin.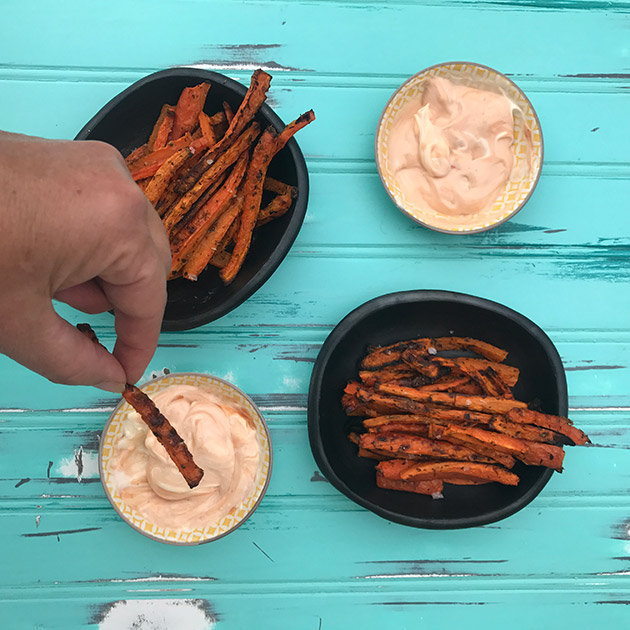 Who doesn't like fries?
Isn't it the ultimate indulgence when you go out to eat to order fries with your meal?
Well, for some of us, meaning me, who are watching their carb intake, eating potato fries are out of the question.
But the thing is, sometimes I really crave some salt fries.
So, what to do?
For me, it means making a batch of these baked carrot fries. I can get my salty kick without feeling guilty about all the carbs in regular potato fries.
Plus these ones are baked, not deep fried.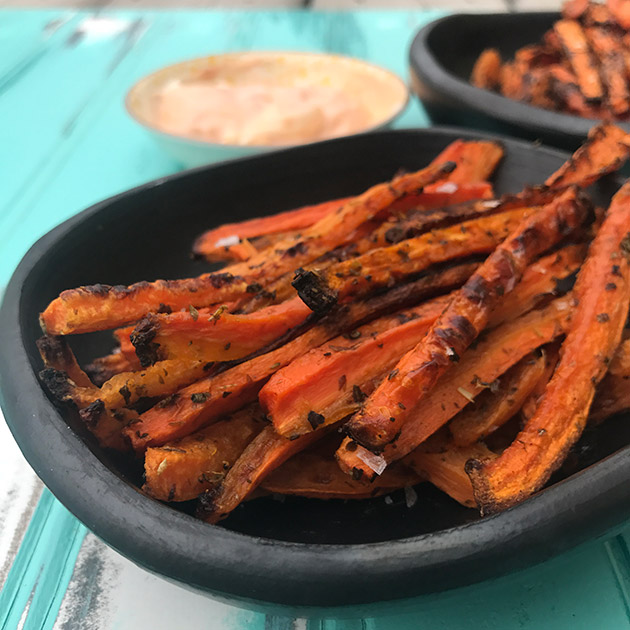 If you have a mandoline it makes prepping these carrot fries so much easier.
I pick up the extra large carrots at my grocery store for this recipe too.