Looking for other delicious gluten free Thanksgiving recipes your friends and family will love? Here are 36 other recipes to try!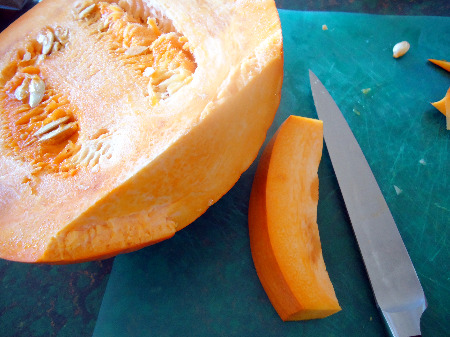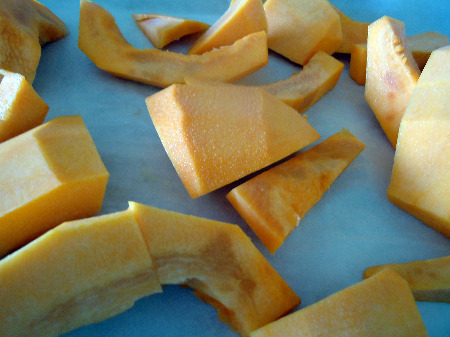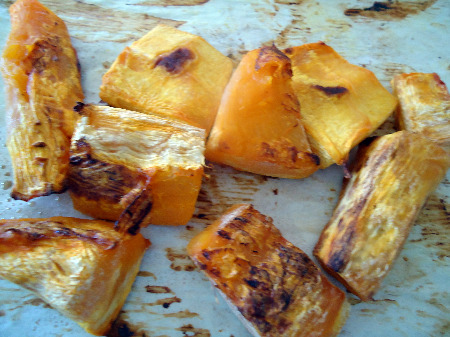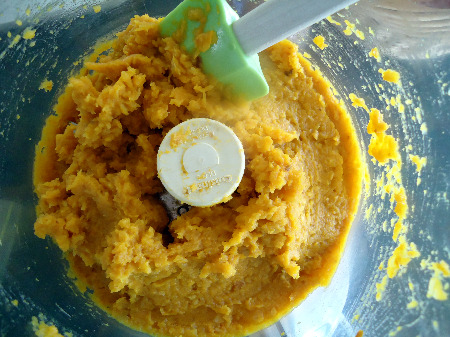 Roast Squash, Pumpkin
Instructions
Roasting a squash/pumpkin is quite simple.

Line a cookie sheet with parchment paper.

I also spray the paper with Pam so that the squash/pumpkin does not stick.

Using a sharp knife, cut top and bottom off of pumpkin, this way it will not roll around when you are slicing it.

Cut the pumpkin then up into chunks.

Remove the seeds and the peel.

Once this is done, place slices/cubes on cookie sheet and place in 350 degree oven for 1-1 ½ hours.

Check on the squash after 30 minutes and flip pieces over.

Once soft, remove from oven.

For the sugar pumpkin, I put the cooked pieces into my food processor and processed until smooth.