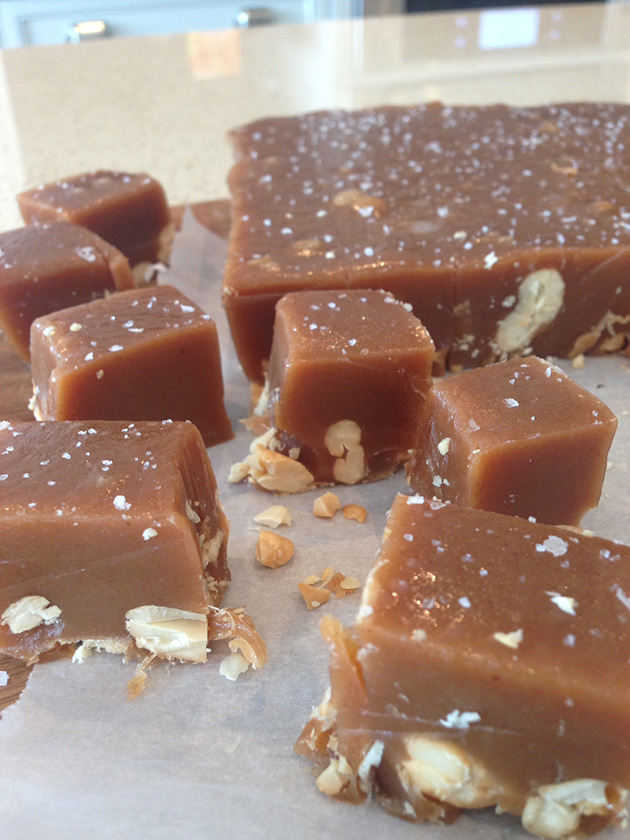 It is looking a lot like a white Christmas here in Calgary.
I have no doubt the snow will still be here in the next 10 days.
What do you think?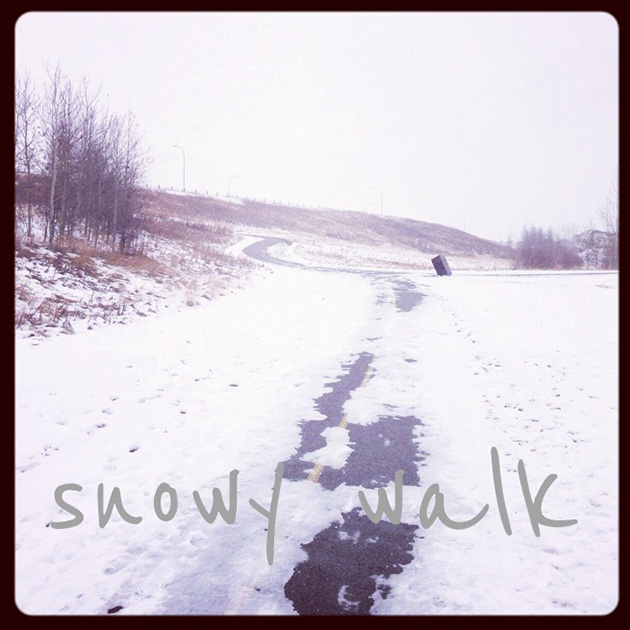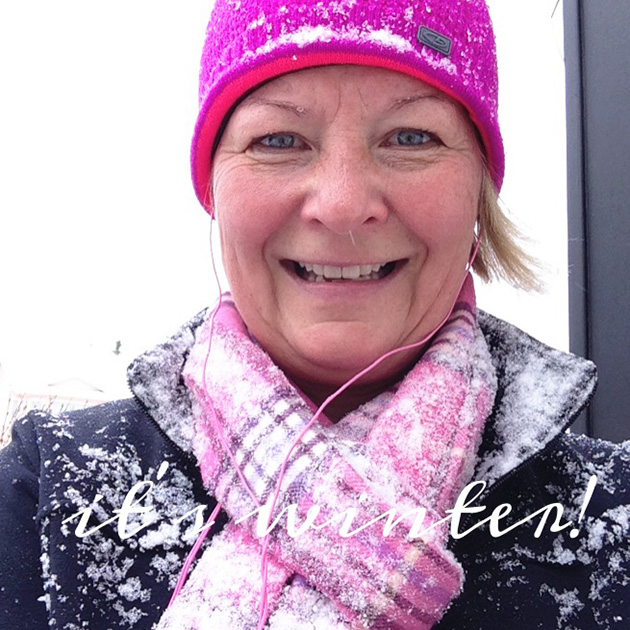 Yep, this snow is not going away anytime soon.
What do the cooler temperatures and snowy winter landscape inspire you to do?
They inspire me to bake, so today I am sharing a recipe for homemade gluten-free cashew macadamia nut caramels.
I am always shocked when I look at the packaged caramels at the market and check out the long list of ingredients… many ingredient names I cannot even pronounce.
Why buy a packaged caramel when you can make your own.
Using real ingredients that you can pronounce!
This recipe is very easy, really.
There are just TWO must haves when making this recipe: A good heavy saucepan and a good quality candy thermometer.
I purchased mine at Williams Sonoma a few years back and even though it was costly it is well worth the expense when you are making recipes that require exact temperatures.
Gluten-Free Cashew Macadamia Nut Caramels
Ingredients
1

cup

raw unsalted cashews

1/2

cup

chopped macadamia nuts

2

cups

 white sugar

1

cup

brown sugar

1

tbsp

 gluten free good quality vanilla

1

cup

butter

1

cup

milk

1

cup

whipping cream

1

cup

corn syrup
sea salt for sprinkling

optional
Instructions
Line a '9×9' square pan with parchment paper.

Spread the nuts on the bottom of the pan.

In a large saucepan add the white and brown sugar, milk, whipping cream, butter and corn syrup.

Heat on medium and stir until melted.

If your candy thermometer has a clip, now is the time to put thermometer into pot.

Increase heat to medium-high and stir constantly.

Cook mixture until it reaches 120 degrees C or 248 degrees F.

Remove from heat and stir in vanilla.

Pour hot mixture over the nuts.

* Optional: sprinkle some sea salt on the cooling caramels.

Let rest until cool on counter.

Cut into squares and wrap individually.

Cutting with a scissor makes it much easier.