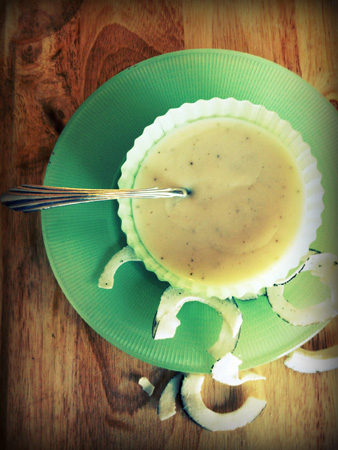 Pudding.
Pudding.
Pudding.
To me there is no better comfort food than hot pudding.
It's perfect for any occasion; When the snow is falling and it's cold outside, when you are under the weather, or when you want to celebrate. Heck, even when you are just craving something sweet and warm at 10 pm.
I have recipes for a variety of puddings already: Banana, Butterscotch, Pumpkin and Dark Chocolate. What I didn't have was a dairy-free option. The perfect choice for a dairy-free pudding for me is canned coconut milk. I recommend a premium quality of coconut milk because it's already thick and creamy.
Once you open the cans, you can have warm diary-free coconut pudding in 5 minutes! Doesn't that sound good?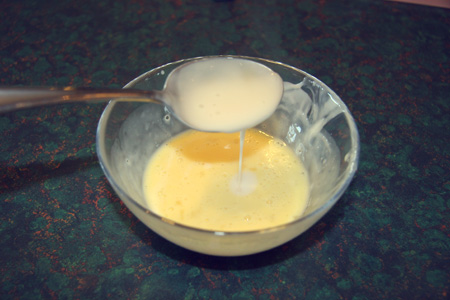 Dairy-Free Coconut Pudding
Ingredients
2

cans

premium coconut milk (shake cans before using)

5

tbsp

cornstarch

5

tbsp

sugar

1

egg yolk (Vegan option: use egg replacer product or flaxseed)

1

tsp

gluten free vanilla
Instructions
In a medium saucepan whisk together the cornstarch and the sugar. Slowly add the cans of coconut milk until dry and wet are combined.

Turn heat to low-medium and whisk. Make sure you whisk from bottom of pot.

Watch pudding closely for it can burn on the bottom easily.

Mixture will start to thicken in about 5 minutes.

In a small bowl, whisk egg yolk.

Add a little bit of the hot pudding to the egg yolk and stir.

Add a little bit of the hot pudding to the egg yolk and stir. You do this so that when you add the egg yolk to the saucepan, the egg will not curdle.

Add warmed egg yolk to the saucepan, and whisk for a minute til pudding is much thicker.

Remove from heat and add 1 tsp vanilla.