Omelettes. Omelettes. Omelettes.
I do love them and I find them an easy meal to whip up.
My son has recently found out that he cannot eat gluten either, and has also informed me that I need to come up with easy gluten free meals. "not everyone is a gourmet cook" he tells me.
I do have to say though, that making an omelette is made effortlessly with great equipment, such as my Calphalon 10 inch frying pan. I purchased this pan at Williams Sonoma here in Calgary, and once I used this for making omelettes, I felt like Julia Child.
In fact, watch Julia Childs PBS show on eggs, it is delightful, but also she really shows you how to make an omelette.
You can basically add anything to an omelette, this morning mine was with bacon, cheddar cheese, and sliced tomatoes. But really, anything can be mixed in: spinach, cooked hashbrowns, peppers, ham, salsa.. the list is endless.
Here is my quick recipe for an omelette.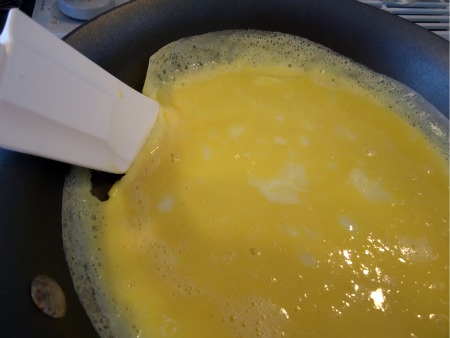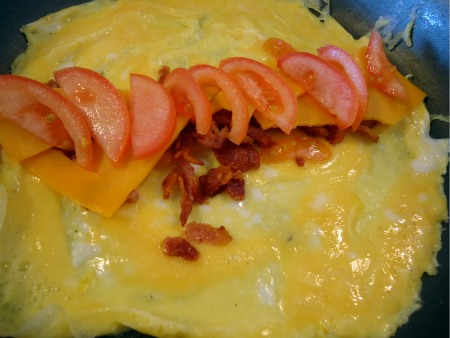 Omelette
Ingredients
Chopped-up bacon

2

eggs

1

tsp

butter
Instructions
Fry up some chopped-up bacon.

Drain fat from pan, and wipe clean with a paper towel.

Put 1 tsp of butter into pan.

Tilt pan a couple of times to coat the sides.

Also, using a spatula lift the sides of the cook eggs, and tilt pan to allow raw to go under.

Once eggs are set, add various toppings.

Omelette will slide right off onto a plate.
Voila! You have made the perfect omelette.