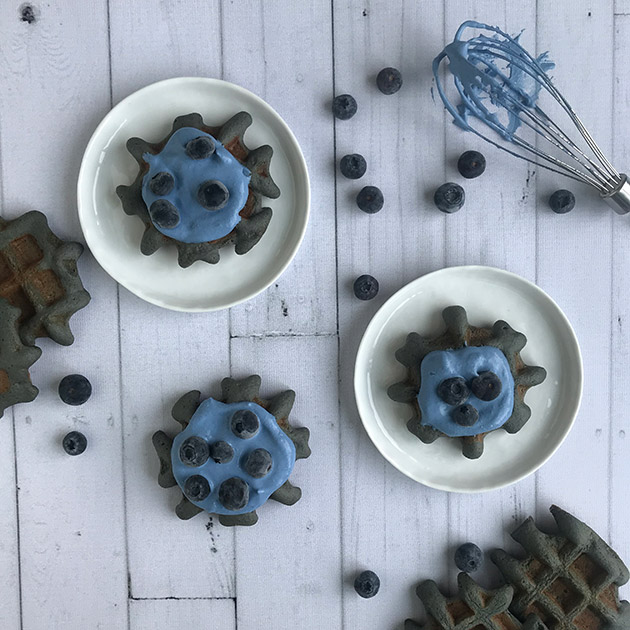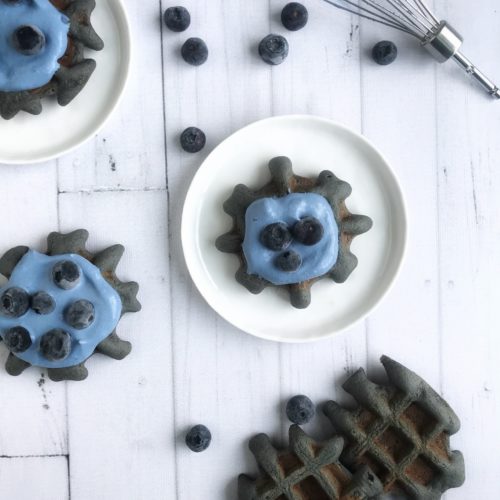 Blue Banana Waffles
Ingredients
3/4

cup

green banana flour

3

large eggs

1 1/2

tsp

baking powder

1/4

cup

white sugar

1

cup

buttermilk or add 1 tsp apple cider vinegar to almond milk

1

tsp

Butterfly pea powder

1

cup

whipping cream

1

tbsp

white sugar

1

tsp

butterfly pea powder

Fresh blueberries
Instructions
In a medium bowl add all the ingredients and use a hand mixer to blend the batter.

Beat the batter until you have a very smooth waffle batter.

Let it rest for 5 minutes.

While the batter is resting heat up your waffle iron.

Spray the waffle iron with Pam.

Pour a bit of batter into each waffle.

Close the lid and cook the waffle.

Remove the waffles from the iron and repeat with remaining batter.

In a small bowl beat the whipping cream with the butterfly pea powder until you have peaks.

Top each waffle with the blue whipping cream and also fresh blueberries.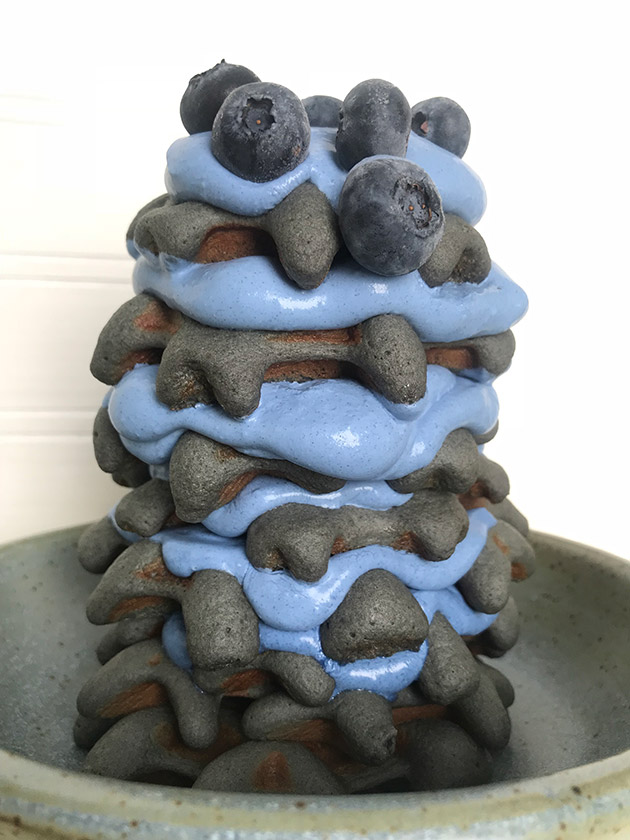 I like to play with new ingredients and recently I was in Homesense and saw a bag of green Banana Flour.
I was intrigued.
The bag said it was gluten free and a delicious alternative to grain flour so I knew I would have to try this new ingredient out in my kitchen.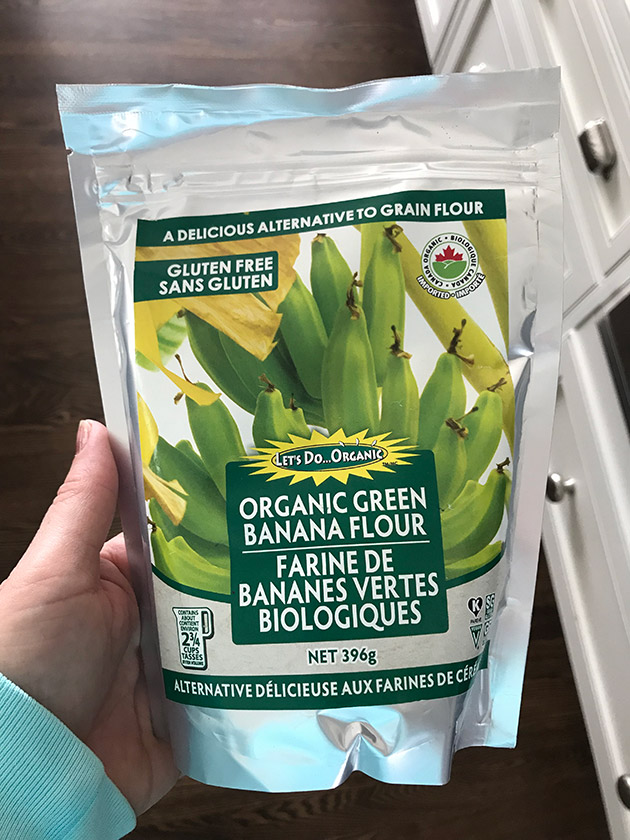 My immediate thought was to make pancakes or waffles with this new banana flour and I also had just received a box of coloured natural powders from Raw Nice (link to raw nice). I decided to use the Butterfly Pea Powder and make the waffles blue.
What is Butterfly Pea Powder?
It is made from butterfly pea flowers and is used in Ayurvedic medicine for health. It is packed with antioxidants and is a natural energy booster. Plus it is brilliant blue and a natural colorant which I really like.
So, yes, Blue waffles is what I made.