While cruising the aisles of Amaranth Whole Foods Market I discovered a new gluten free product: Falafel Chips. While they were quite pricey (almost $6.00) I decided to give them a try. And I was not disappointed.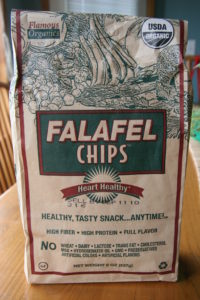 These chips are described as high fiber, high protein, and full of flavor. And the description is correct for all. Just looking at the list of ingredients will tell you, how much flavor will be in the chip.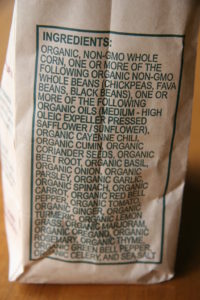 Falafel chips are made with corn, chickpeas, fava and black beans, and so many spices and herbs I was excited to try them. I loved the flavor! There are 2 kinds- original and spicy. And spicy they are!
So, what do you have with Falafel chips? Well, I make homemade salsa. Something I am making every week now, that I am finding fresh, organic vegetables at the farmers market.
Here is my salsa recipe for today. Please play with your own recipe. This is what I had on hand today, so this is todays salsa. Last week, I used more peppers and less tomatoes. Have fun with it!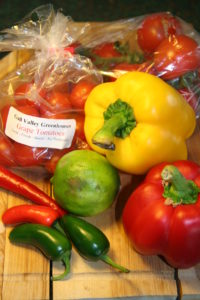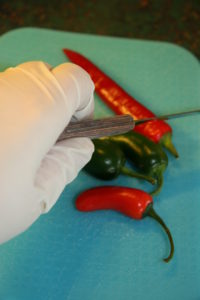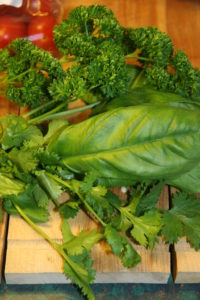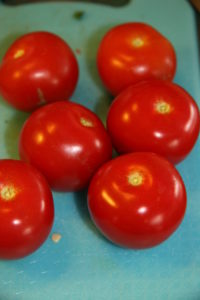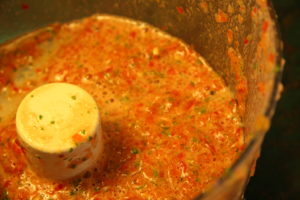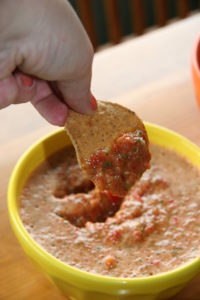 Salsa
Ingredients
3

mini jalapenos

1

red chili pepper

1

red pepper

1

yellow pepper

Juice of 1 lime

Rind from 1 lime

Handful of cilantro, basil, and parsley

14

grape tomatoes

10

2 inch tomatoes on the vine
Instructions
**Make sure you wear latex gloves when cutting up jalapenos, and chili peppers.

In food processor, add cut-up jalapenos, chili pepper, red and yellow pepper. Process until it looks like salsa.

Add juice and rind of lime.Add basil, cilantro and parsley

Add tomatoes and pulse 3-5 times until tomatoes are finely chopped.

And now, the easy part…dip a falafel chip into the salsa and enjoy!