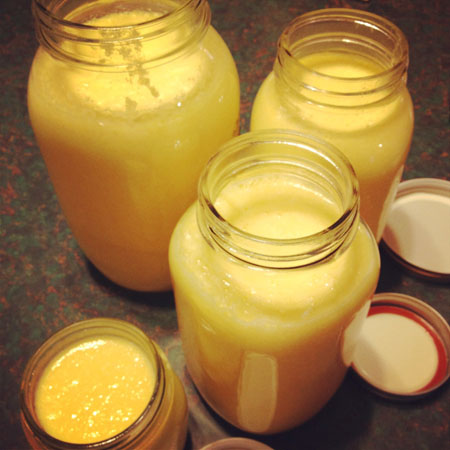 Meyer Lemons.
I think you have all gathered by now that I enjoy Meyer Lemon season. Nothing made me happier than to find loads of Meyer Lemons at Costco a few weeks ago. I took 4 large containers home with me and then wondered, "What should I do with all these lemons?"
I knew I wanted fresh Meyer Lemon juice, but I had a lot of lemons so what else could I make?
How about using the juice to make lemonade? Or even better- Sparking Meyer Lemonade! Lemons are so good for you, especially in the morning to cleanse and detox your system. I hope you make some of this lemonade and enjoy a fresh glass in the morning. I know I have!
* Note: You need a juicer to make this lemonade. One that is powerful enough to juice the meyer lemons. I used Jack Lalanne's juicer and it worked quite well. *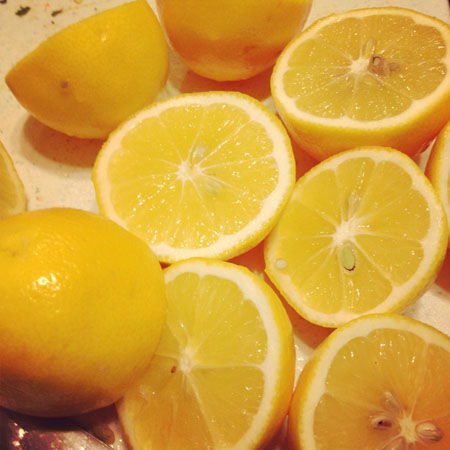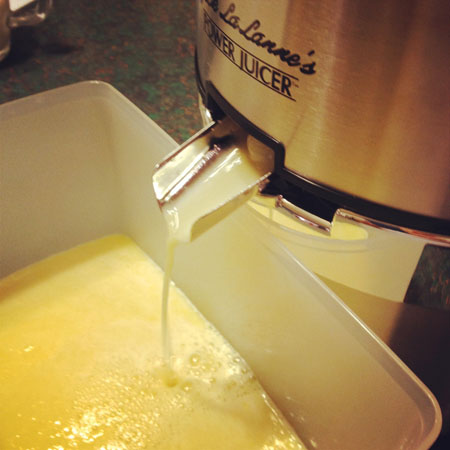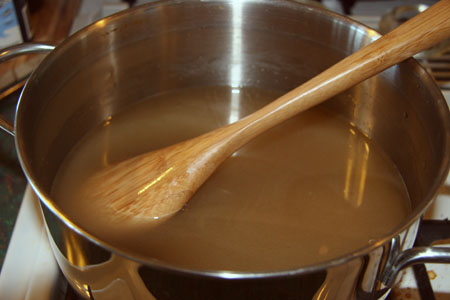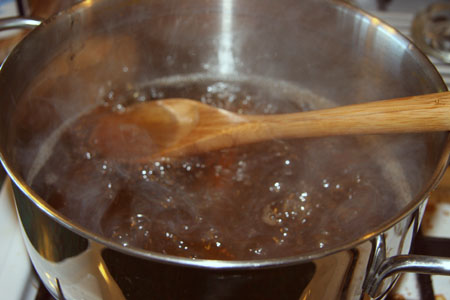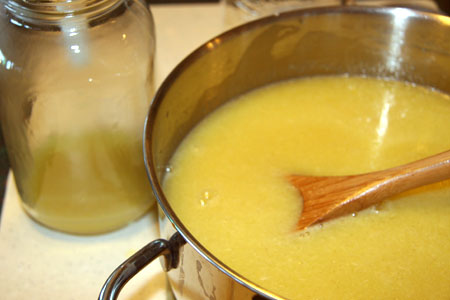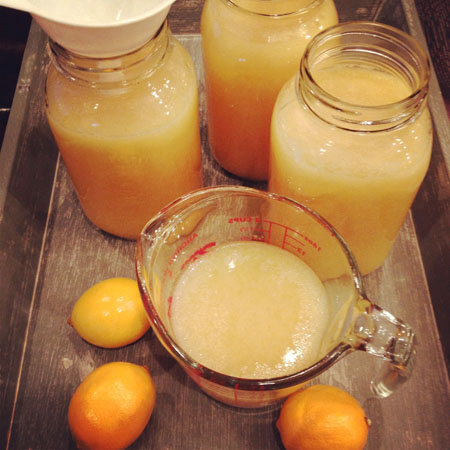 Meyer Lemon Lemonade Syrup
Ingredients
4

cups

fresh meyer lemon juice

3

cups

organic cane sugar

3

cups

water
Instructions
The first step in making this lemonade is to juice 15-20 meyer lemons.

Juicing gives you a lot of pulp in your lemon juice, you want pulp for the added health benefits.

In a large saucepan, add sugar and water. Stir well. Bring mixture to a boil and stir constantly.

Once cooled, add lemon juice  and stir well.

Pour lemonade syrup into mason jars and store in refrigerator.

To serve pour 1/4 cup of the syrup into a large glass and top with sparkling water.