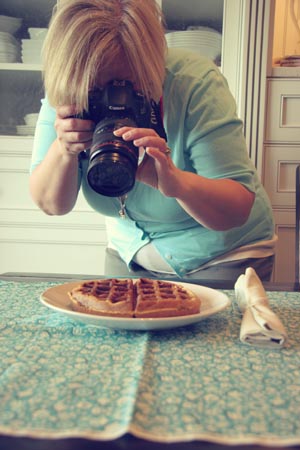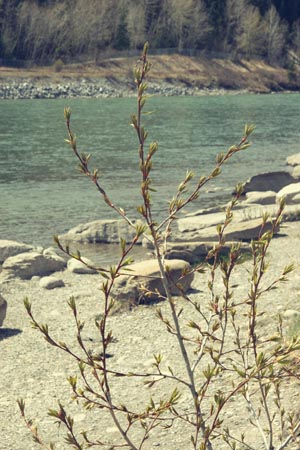 I started this blog back when I was diagnosed with Celiac disease because I wanted to share new recipes while I was learning about my new diet. Through the years I've managed to figure out how to make gluten free bread NOT taste like sawdust. I've also learnt what gluten free pizza dough should feel like, I can WHIP UP a batch of gluten free cupcakes, I can make homemade gluten free food that my friends and family will enjoy so that I can entertain while no one feels like they are missing out on a certain delicious dish.
By now I am comfortable in my knowledge of labels and where gluten can be hidden. I'm not embarrassed or ashamed to expect no cross contamination in my restaurant meals, if they advertise gluten free food. And I'm certainly NOT afraid to share my experiences with living gluten free with whomever asks-and sometimes they don't ask. I just TALK!
I have CELIACS disease and my gut is clean and I feel great! I'm settled.
What I don't HAVE is control over my weight! And to tell you all the truth, my weight gain makes me really nervous. It's not only about my weight and how it makes me feel, its not just about my feet aching some days from the weight they carry, its not just about the size of my clothes, its… about the other serious health concerns that come with it.
So I'm on a new journey and it will be a lifestyle change-NOT A DIET! Heh, don't get me wrong, my daily focus is on losing weight but my body is telling me I can't process carbs. I just can't handle gluten free flours and sugar. When I was a baby I was diagnosed with a sugar allergy-it was never followed, but maybe it should have been.
Before my diagnosis with Celiacs, I was on a physician-monitored low carb diet and I lost 55 lbs in 18 months. It was a slow process even with a low carb diet. But truthfully I really did feel great on it! I didn't miss breads, pastas, or cookies at all. I think the sugar bug was completely out of my system at that time. The only problem was when I reached my weight loss goal, my doctor introduced WHEAT back into my diet, as well as other carbs. I'll never forget the first weigh-in after I was told to have 1/2 a piece of bread. Guess what? – I gained 2 pounds. Then the next week, I added an apple and another piece of bread- I gained 5 pounds. I know the doctor at the time thought I was cheating on the plan but I really wasn't.
Now, fast forward to where I am now with the diagnosis of Celiacs disease and re-learned how to bake and how to live gluten free, I am in a great place. BUT- I'm now here with more than 55 pounds gained back, and truthfully I can't do it anymore. I've loved learning and sharing how to make a gluten free cupcake, I've loved being able to adapt recipes I grew up with, I've loved and needed the gluten free journey. But it's now time for a new chapter in my life.
Moving forward I'll be following a low carb, gluten free diet. I know I'm usually sharing delicious baked goodies with you all but for right now I need a break from baking. I do have some baked yummies in the vault and will share them with you over the course of time. I'm hoping I won't lose readers because of this change however I NEED to change and I hope you follow along with me.
I'll be starting my gluten free burger FRIDAYS again and will be adding salad MONDAYS! It's BBQ season again so no one is baking right now anyhow, right?
I have to tell you, I feel way better about my low carb lifestyle now compared to before. Because of living gluten free I have discovered more veggies than I ever knew existed. I have a love (and collection) of spices from all over the world, in the past I never had than, Indian, Moroccan, or south western spice in my cabinet. I never knew how fantastic grilled veggies are with a splash of really good olive oil and a sprinkle of Maldon sea salt. I never knew how fantastic sheep feta is and I never knew I liked sun dried moroccan olives!
So this is my new and ongoing story and I really do hope you will follow along with me. I promise to share amazing recipes that'll make you forget about chocolate cake and cream puffs.
I've been doing low carb now for 2 weeks and I feel great. My friends on twitter introduced me to the app My Fitness Pal and it's fantastic. It's basically a food journal on my iPhone. Having a food diary was huge in my prior weight loss but this app goes beyond it. It calculates calories too and really low carb is not a free-for-all in eating. This is a lifestyle, so balance is what I am looking for.




I'm going to share a quick recipe with you. The other night for supper we had kale oregano pesto grilled salmon, asparagus and hollandaise sauce. I also made rice for the gang (I didn't have any.)
This hollandaise sauce is SUPER easy, you can whip it up in a blender (Vitamix) in 5 minutes.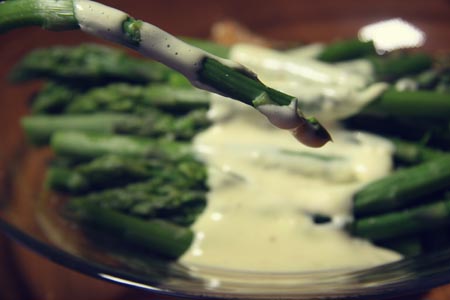 I have a Vitamix machine and love it! Especially with being gluten free, it allows me to whip up a quick salad dressing in minutes.

Gluten Free Blender Hollandaise Sauce
Ingredients
6

large egg yolks

1 1/2

tsp

dry mustard

2

tbsp

fresh lemon juice (the bottled just doesn't taste as good)

1

cup

melted butter

1/4 – 1/2

tsp

cayenne pepper (depending on how much heat you want)

pinch of sea salt.
Instructions
In your Vitamix blender add eggyolks, dry mustard, and lemon juice and blend on high.

Turn machine down to low, remove top and slowly pour in the melted butter.

Put top back on blender and turn machine to high again and blend until smooth.

Add the cayenne and salt.

I served this right away on the hot asparagus.

You can keep the hollandaise warm in a double boiler or in a small crockpot on very low heat.