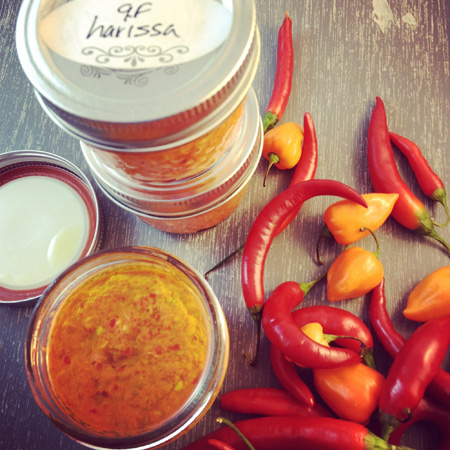 Harissa is a hot chili paste common in Moroccan and Tunisian cuisine. It can be added to soups, pastas and meats for added spice.
Harissa is available at specialty stores but I find a lot of them have gluten in them. However, It's super easy and inexpensive to make.
As I said in earlier blogs, 2012 is the year to go back to basics and make your own homemade sauces with fresh organic ingredients.
What would you like to learn to make?
Anyone interested in canning seasonal vegetables?

I understand that we are living in a world where our lives can be busy, but I have to tell you truthfully that I have always baked and cooked from scratch for my family. My kids didn't go to school with Oreos or Lunchables. They always had homemade cookies, fresh bread, vegetables or fruit in their lunch.
Even when we were on a tight budget, I always had flour, sugar, butter and eggs in my house. I could always make pancakes for supper, make a batch of fresh cinnamon buns for lunch, or a homemade vegetable soup.

I don't understand how families can afford to eat out all the time and honestly why you would want to anyway?
Does that come from a grandma who used to make fresh bread every day? From a family who had dessert at every meal? Who knew how to make sauerkraut and perogies as a child? Who learned how to make an angel food cake from scratch without measuring anything?

Maybe.

Having to live gluten free is helping me get back to basics again.
Read ingredient labels on processed food lately? It's absolutely crazy what is added to the simplest of foods. This is why we need to get back to locally grown, organic, whole foods.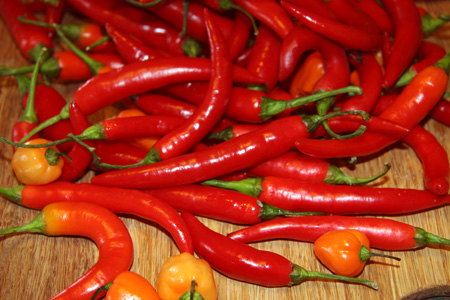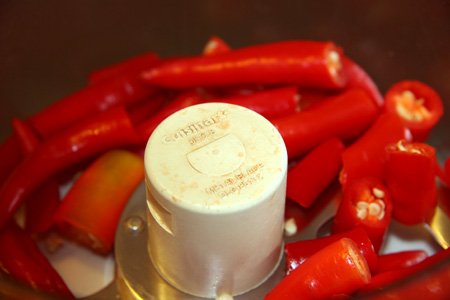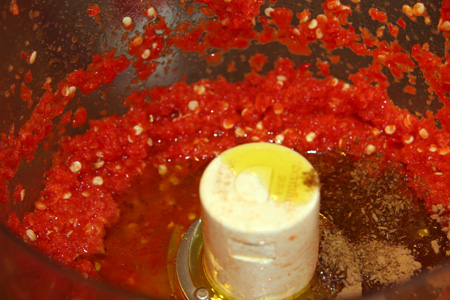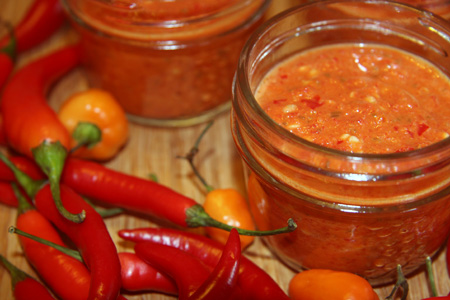 Now wasn't that easy!?

Gluten Free Harissa
Ingredients
20

fresh red chili peppers

2

tbsp

minced garlic

2

tbsp

fresh lemon juice( do not use bottled)

1/4

cup

good olive oil ( I like to use Olio Santo)

1

tsp

maldon sea salt

2 1/2

tsp

freshly ground cumin

1/8

tsp

saigon cinnamon
Instructions
Cut the stems off the chilies and then chop them up.

Add chopped chilies and garlic to a food processor.

Puree in food processor until finely minced.

Add lemon juice, olive oil, salt, cumin and cinnamon and process until a sauce is formed.

Place harissa into small canning jars, top with more olive oil and store in refrigerator.

These will keep for a couple of months.