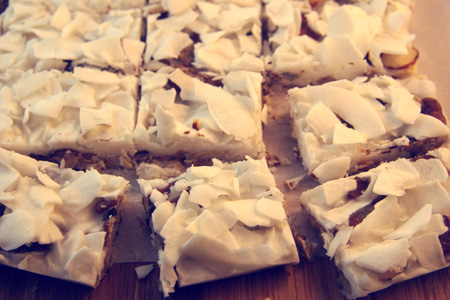 Scouring the internet like I do sometimes, I came across a coconut bark that has no added sugar in it. I know the health benefits of coconut butter but with the added interest of lowering my intake of sugar I thought I'd give this recipe a try.
This bark doesn't have a sweetness to it, but the combination of coconut, pecans and almonds lends a heartiness to it. You could add dried cranberries to the bark for a pinch of sweetness.
Please check out the blog www.healthpursuit.com if you are interested in more recipes that are similar to this one.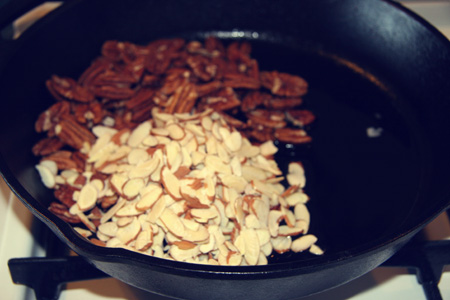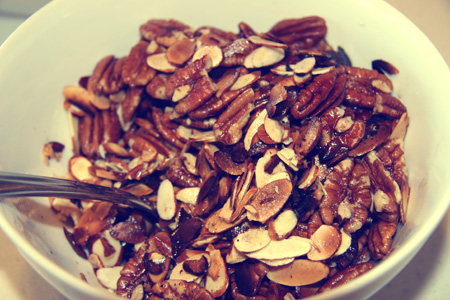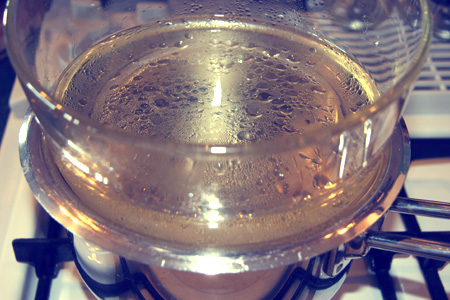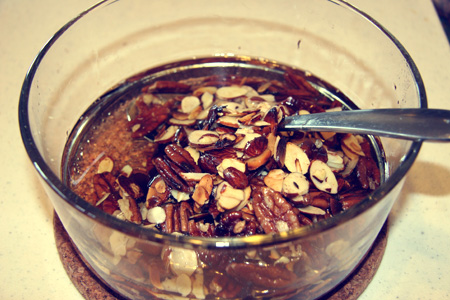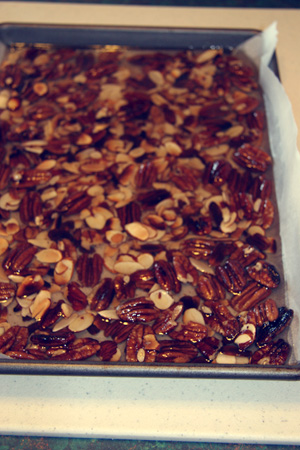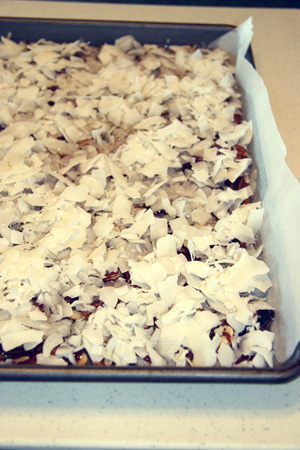 Gluten & Sugar Free Coconut Pecan Bark
Ingredients
1 1/2

cups

coconut butter

2

tbsp

coconut oil + 2 tsp for toasting

1/2

tsp

almond extract

1/2

tsp

vanilla extract

1

cup

whole pecans, toasted

sliced almonds, toasted

pinch of Maldon sea salt

1

cup

unsweetened large flake coconut
Instructions
Line a 9×13 cookie sheet with parchment paper.

Heat 2 tsp coconut oil in a cast iron pan on medium heat.

Then add almonds and pecans.

Reduce heat to med-low and toast for 2-3 minutes, stirring to prevent burning.

Remove from heat and add a dash of sea salt.

Melt coconut butter with coconut oil in a double boiler or in a large bowl over top of a saucepan filled with water.

Add extracts, roasted pecans and almonds.

Pour mixture onto cookie sheet and spread into a thin layer.

Press the coconut onto the top.

Place the cookie sheet in the fridge for 15 minutes or so.