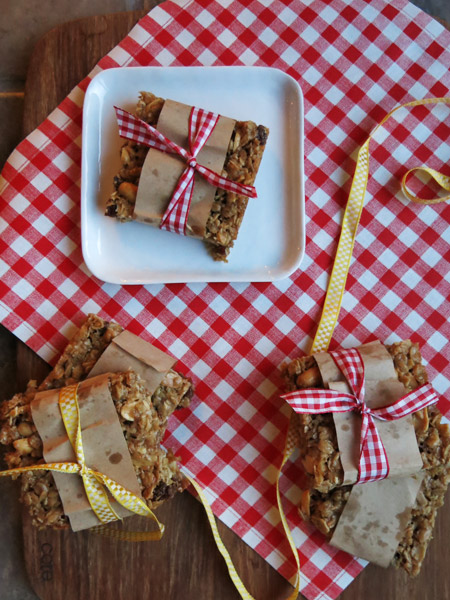 Do you like granola bars?
I do.
In fact, I like to call them square cookies sometimes.
I like to come up with different ways to make them.
Stove-top.
No-Bake.
Layered.
This recipe I am going to share with you is my new favorite. It is quick and easy and combines stove top plus baking.
You can add whatever mixture of nuts, no nuts, seeds, raisins, coconut, goji berries, chocolate chips that you like.
Mine change every time I make them. I usually just throw into the bowl whatever I have on hand.
Recently our kids surprised us for our anniversary and got my hubby and I bikes. I am new to bike riding and was so nervous to use hand brakes. Going down hills terrified me, but I really wanted to get into biking and have found not only do I like to ride my bike, but my confidence is rising too!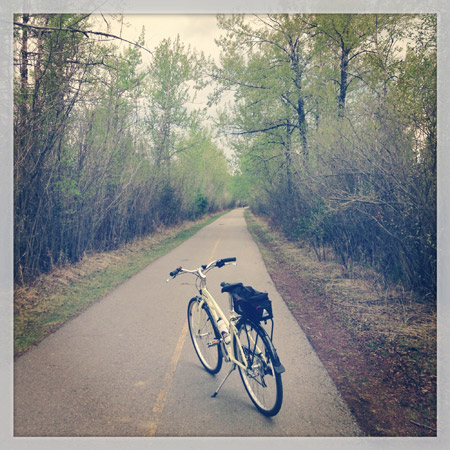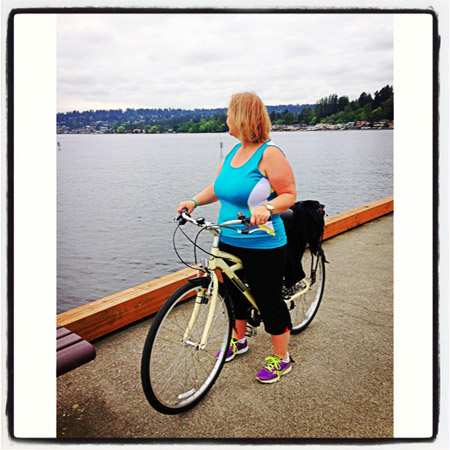 Now, that my husband and I are empty nesters I had been wanting to add activities that we could do together while also encouraging us to get into shape.
If you follow me on twitter, facebook or instagram you will see photos of me walking, discussing my jazzercise class and the sweat that pours down my face, you'll also hear my quick stories when I am frustrated.
(But not only that… I also post a lot of extra photos that never reach the blog of meals I'm preparing, new recipes I'm trying, and other tips and tricks… so make sure you follow me on twitter, facebook or instagram!)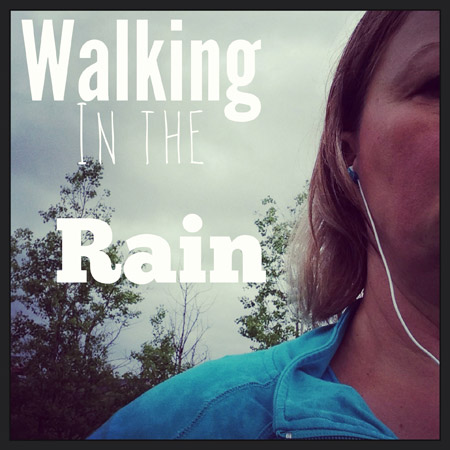 As much as I can I am following a low carb gluten free diet. Gluten free all the time, but low-carb too.
My body does not do well with sugar so I try hard to limit the amount of carbs I eat during the day.
These granola bars do have sugar, but I normally make a big batch, slice and then wrap them up and put in the refrigerator. This way, when we've gone for a long bike ride I can have them as a snack.
Gluten Free Toffee Bars
Ingredients
2

cup

gluten free rolled oats

4

cup

gluten free flour

3/4

cup

nuts or seeds

(peanuts, sunflower seeds, pumpkin seeds, pecans, etc)

1/2

cup

raisins

(cranberries, goji berries, dried blueberries or cherries)

1/2

cup

unsweetened coconut

1/2

cup

sliced almonds

1

cup

brown sugar

1/2

cup

milk

3/4

cup

butter

1/4

tsp

salt

1/2

tsp

gluten free vanilla
Instructions
Preheat oven to 350 degrees.

Line a 9×13 pan with parchment paper.

In a small saucepan on medium-high heat add the brown sugar, milk, butter and salt.

Heat to boiling, stirring occasionally.

In a medium bowl combine your nuts/seeds combo, raisins, coconut, gluten free flour, rolled oats and almonds.

Pour in the hot mixture and stir.

Spread mixture evenly into the lined pan.

Bake for 25 minutes until lightly brown.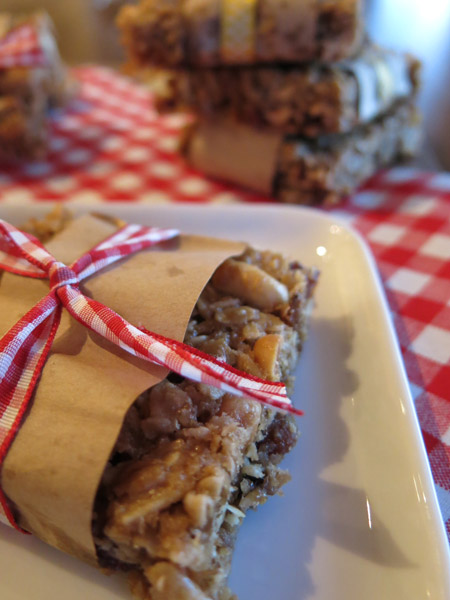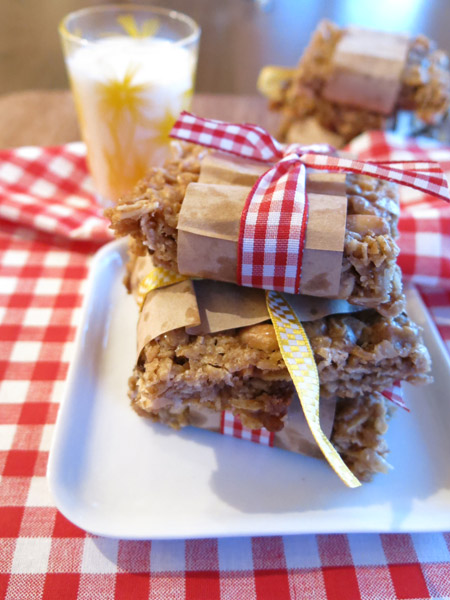 I really hope you enjoy these. They make a great snack for a bike ride or a healthy granola bar alternative for your kids!