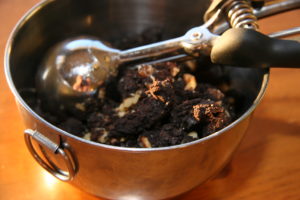 I have now made these a couple of times. And every time the verdict is 2 thumbs up! These are very easy to make and oh so delicious.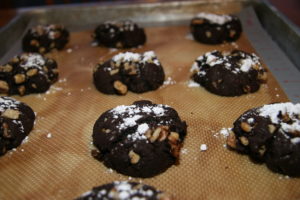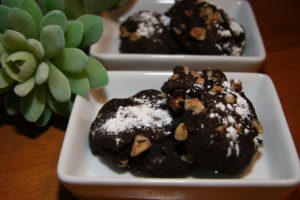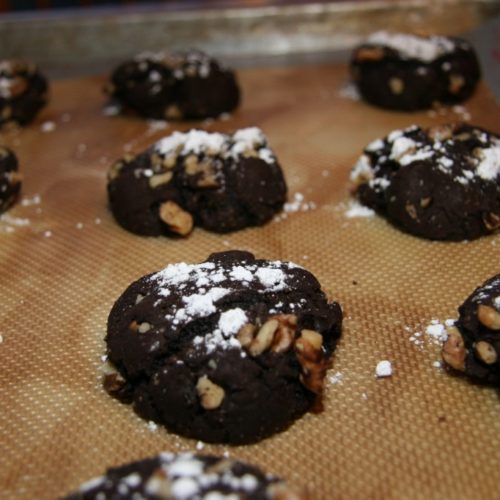 Flourless Fudge Cookies
Ingredients
2 1/4

cups

gf icing sugar

1/4

tsp

salt

1

tsp

espresso powder (optional but good. I found it at Williams Sonoma)

1

cup

cocoa powder( I use Bernard Callebeaut choc-I like to use good cocoa)

3

large egg whites

2

tsp

gf vanilla

1

cup

**I added walnuts to the batter
Instructions
Preheat oven to 350 degrees.

Lightly grease baking sheet(I prefer to use a silpat on my baking sheets)

Stir together all of the ingredients til smooth. (the mixture is quite thick and heavy).

Drop the dough onto the prepared cookie sheet in balls about the size of ping pong balls(I use my ice scream scooper for this. Because the batter is quite thick, once on the sheet, I pushed down the ball lightly with my fingers)I sprinkle the cookies, before baking, with some icing sugar.

Bake the cookies for 8-10 minutes.

Remove the cookies from the oven and let cool.