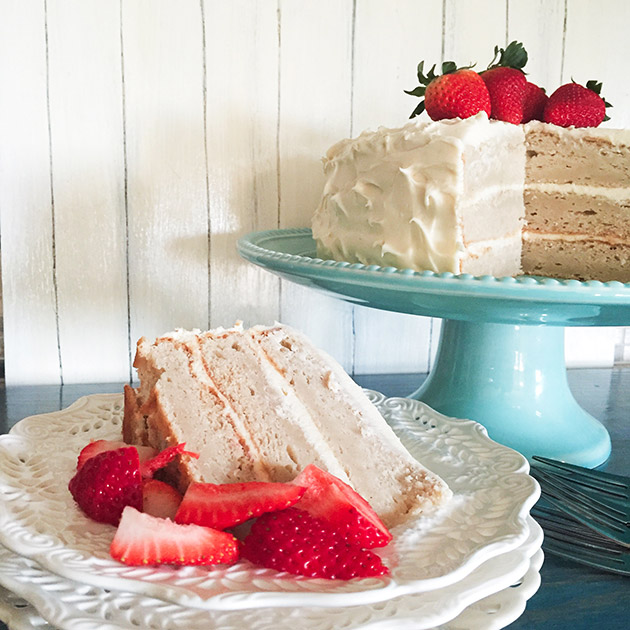 I realized the other day that I did not have a recipe for gluten free layer cake, or for most parents that means birthday cake. Maybe because my kids are grown up and I am no longer hosting kids birthday parties and thus no longer making layer cakes.
I do remember making a ton of cakes with having 3 kids, but again, those days are over, no longer coming up with birthday themes and then cakes to match. I do miss those days but maybe sometime I'll have grandchildren and can "help" with the birthday celebrations.
When my kids were little no one in my household, including myself were gluten free. Now, not only do cakes have to gluten free, for 2 of my kids they also need to be dairy free. That in itself for most would feel like a challenge, or even impossible.
Well. If you are looking to buy a gluten and dairy free cake at your local grocery store, yep, that is impossible.
But if you are willing to pick up a few ingredients and spend a little time in the kitchen, you can serve and celebrate a delicious cake with your family.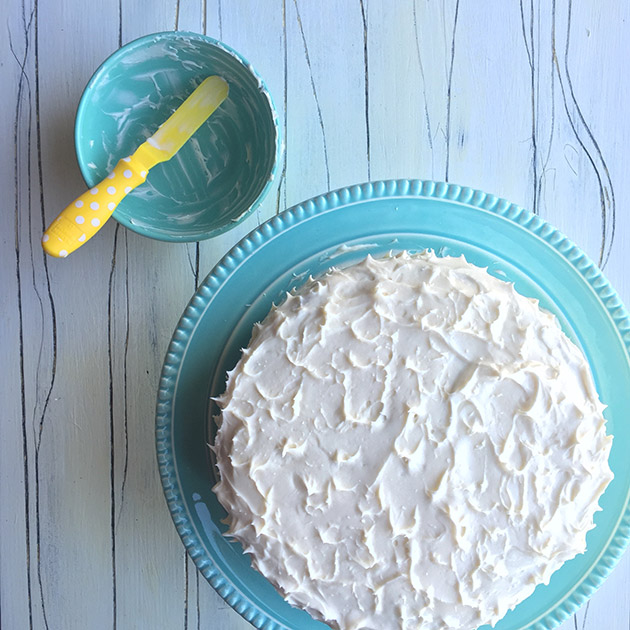 I am first going to share a gluten free vanilla layer cake, but later, in a few weeks I will share a chocolate one.
You will see I used goat milk in the recipe but if cow dairy is not an issue for you, please substitute buttermilk in the recipe. I primarily use goat milk with added apple cider vinegar because I find it replicates buttermilk almost exactly. Buttermilk, I find in gluten free baking adds height to my baking. It makes my baking rise more, thus making it more airy and not so dense.
Okay, not so much chatting I am sure you are thinking. Just please share the recipe, right?
Gluten Free Vanilla Layer Cake
Ingredients
1 1/4

cup

Earth Balance vegan "butter", softened

1

cup

white sugar

1/2

cup

brown sugar

1 1/2

tsp

good quality vanilla

4

large eggs

2

cups

goat milk

1

tbsp

apple cider vinegar

1/2

tsp

salt

3

cups

gluten free flour blend

(I use Compliments gluten free flour blend available at Safeway and Sobeys)

1

tsp

baking soda

1

tsp

baking powder
Instructions
Preheat oven to 350 degrees.

Line 3 (8 inch) round cake pans with parchment paper.

In a small bowl whisk the gluten free flour, salt, baking soda and baking powder.

In a small bowl mix the goat milk and apple cider vinegar together.

Using a stand mixer, beat the vegan "butter" with the white and brown sugar, until smooth.

Add the eggs and continue beating mixture, scraping sides of bowl to incorporate all.

Alternately add the goat milk mixture, flour mixture and the vanilla.

Mix on medium speed until you have a smooth and light batter.

Divide batter evenly into the lined baking pans.

Bake in oven for 22-30 minutes.

Remove from the oven and cool for about 20-30 minutes.

Once cooled, invert cakes and remove from pans.

Place cakes on cooling racks and let cool completely.

Spread icing on each layer and frost the cake.
Enjoy!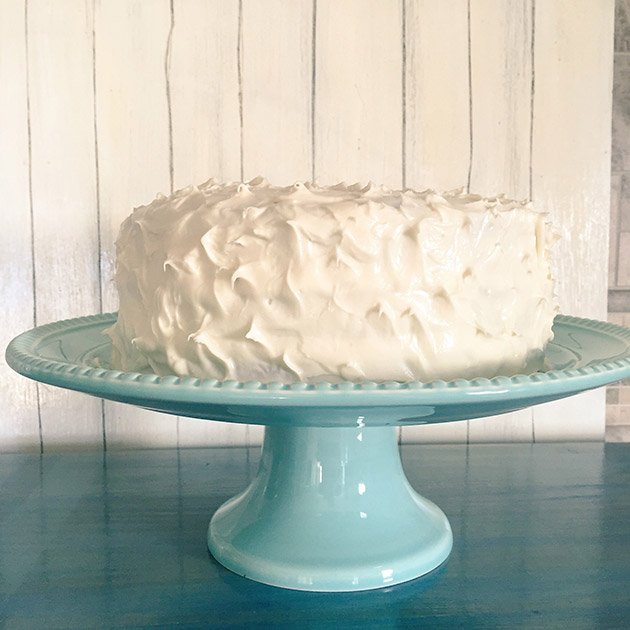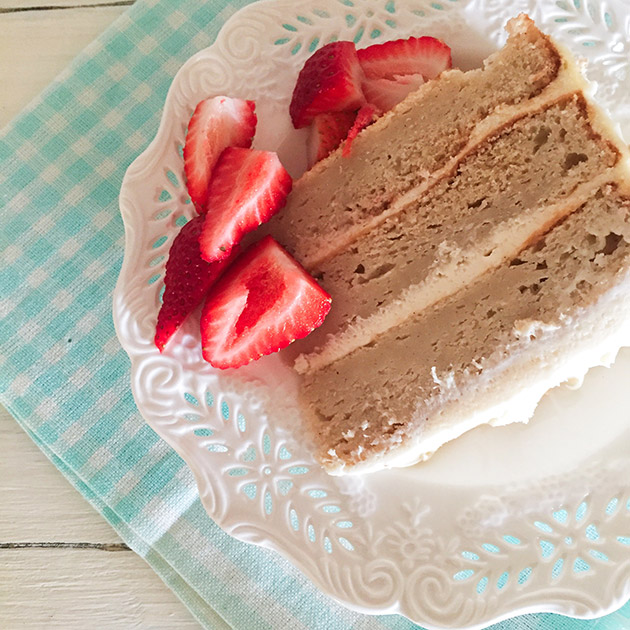 Looking for Delicious Salad Recipes?
In my Gluten Free Salads Cookbook you can find 27 other delicious recipes your friends and family will love, including: Cucumber Herb Salad, Roasted Strawberry Goat Cheese Salad, Sesame Noodle Salad and many more. Purchase yours today.