I love sweet potato fries. It is something I love to order in restaurants if they are gluten free, which means NO cross contamination. That is something that is hard to find lately so I am making them more at home. I do have a good deep fryer at home, but tend not to use it for I am trying to be more healthy.
Experimenting with baked fries it has been lately and there does seem to be a trick to it. I definitely would say mine are not perfect, but I really did enjoy them and will continue the search for the best.
These fries are spicy and sweet, and the aioli to go with them was a great addition. Experiment with your own spice mixture and let me know what you come up with. Truffle oil? Parmesan cheese? Mexican? Indian?
The aioli is a dip made with mayonnaise, so you could make this dip vegan by using vegannaise, making your own homemade mayo or like me today, using store bought mayo. We are all busy at times, so whatever works for you is just fine.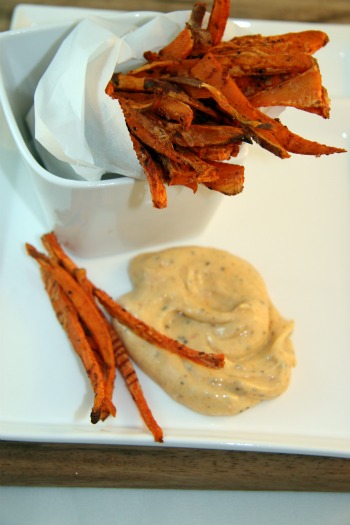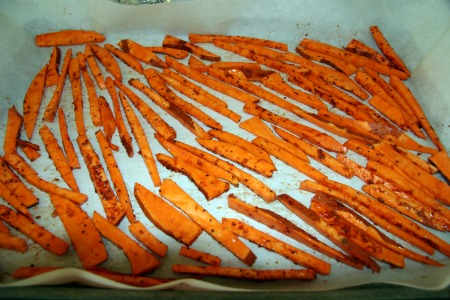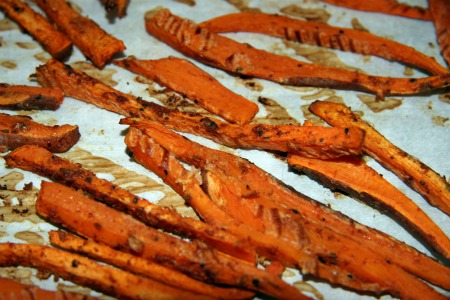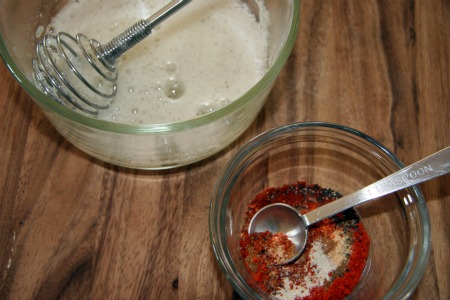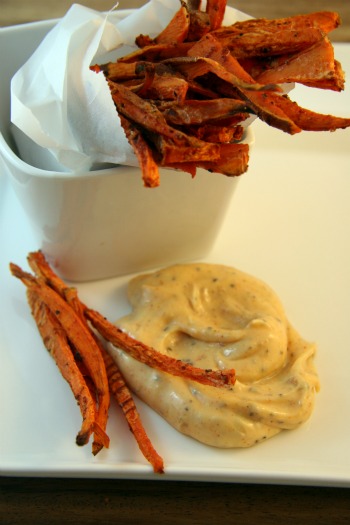 Sweet Potato Fries and Spicy Aioli
Ingredients
2

egg whites

2

sweet potatoes, cut up into strips(you can leave or remove skin)

1/2

tsp

each paprika, cumin, red chili powder, garlic, and black pepper

1/4

tsp

cayenne pepper, curry powder and Saigon cinnamon

1

tbsp

maldon sea salt

** I like my fries spicy, if you are not a spice person, start with ¼ tsp
Instructions
Preheat oven to 425 degrees.

Line baking sheet with parchment paper.

Peel and cut sweet potatoes into strips.

I did mine quite thin, however, you could cut them to a ½ strip or a wedge.

Combine all spices together.

In a large bowl, whisk egg whites.

Add sweet potato strips and toss to evenly coat.

Pour the spice mixture over potatoes and toss again.

Lay sweet potato fries onto parchment and evenly space.

Make sure the fries are in a single layer and allow a little bit of space between fries.

This allows for better cooking.

Bake for 15 minutes and flip each fry with tongs.

Cook for another 10-15 minutes until fries are cooked, but not burnt.
Spicy Aioli
Ingredients
1

cup

mayo

1/2

tsp

garlic, black pepper, cumin, chili powder

1

tsp

agave syrup

** you can start with ¼ tsp of spices if you are not a spicy person
Instructions
Combine mayo and spices in a small bowl and stir until blended.

What flavors and combos do you like with sweet potato fries? Any hints on baking the perfect fry?