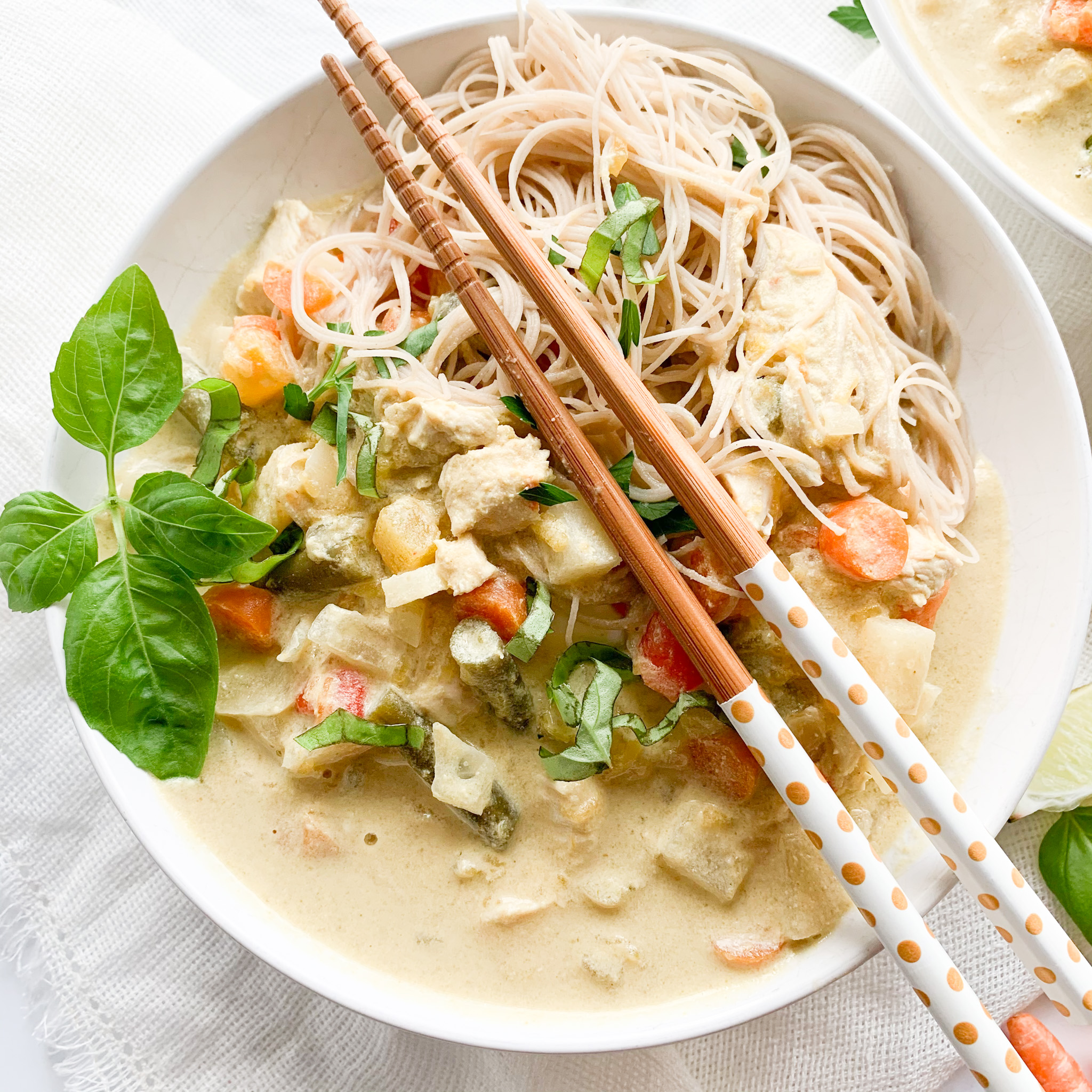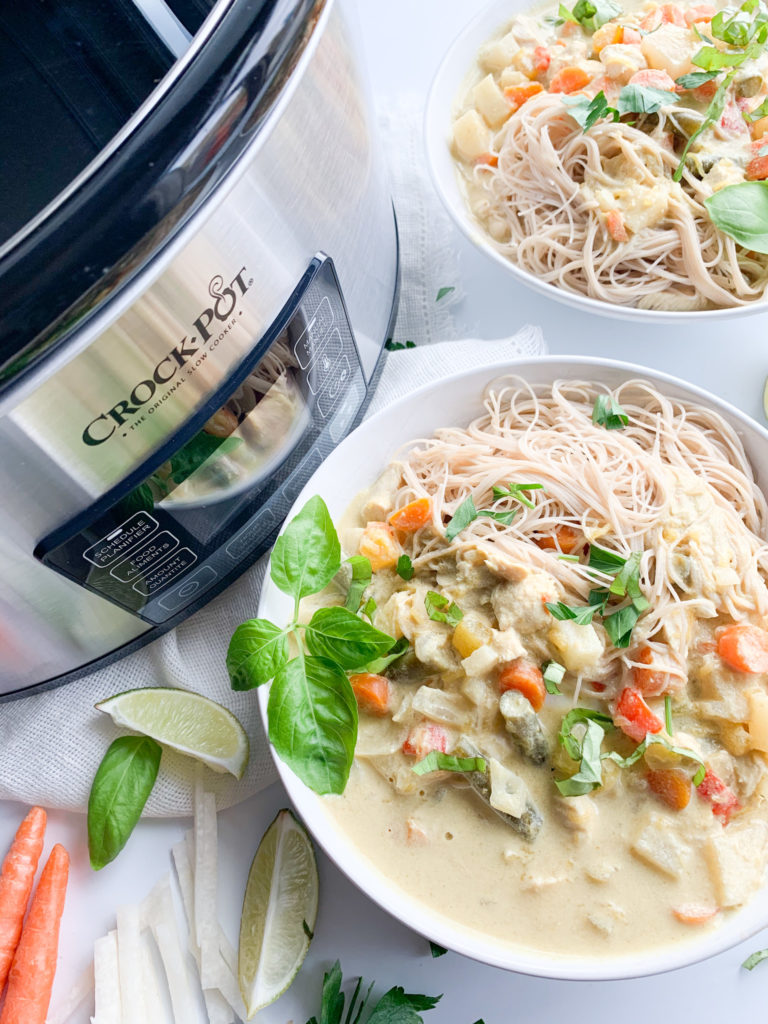 Disclosure: We are a participant in the Amazon Services LLC Associates Program, an affiliate advertising program designed to provide a means for us to earn fees by linking to Amazon.com and affiliated sites.
With the cooler weather I am all about soups and stews right now, and this Thai green curry soup hits the spot.
One of the easiest ways to make a soup or curry is to do it in your slow cooker. Throw in meat of your choice, chopped vegetables, spices, vegetable or meat broth and that's it. Turn on your slow cooker and walk away.
Slow cooker meals allow you to spend more time with your family and with how busy we are all now, who doesn't want more time.
The Crockpot MyTime technology brings food to a safe temperature and then adjusts the cook cycle based on when YOU want your meal to be ready. Select your food, choose amount of meat used and schedule your meal. Love this!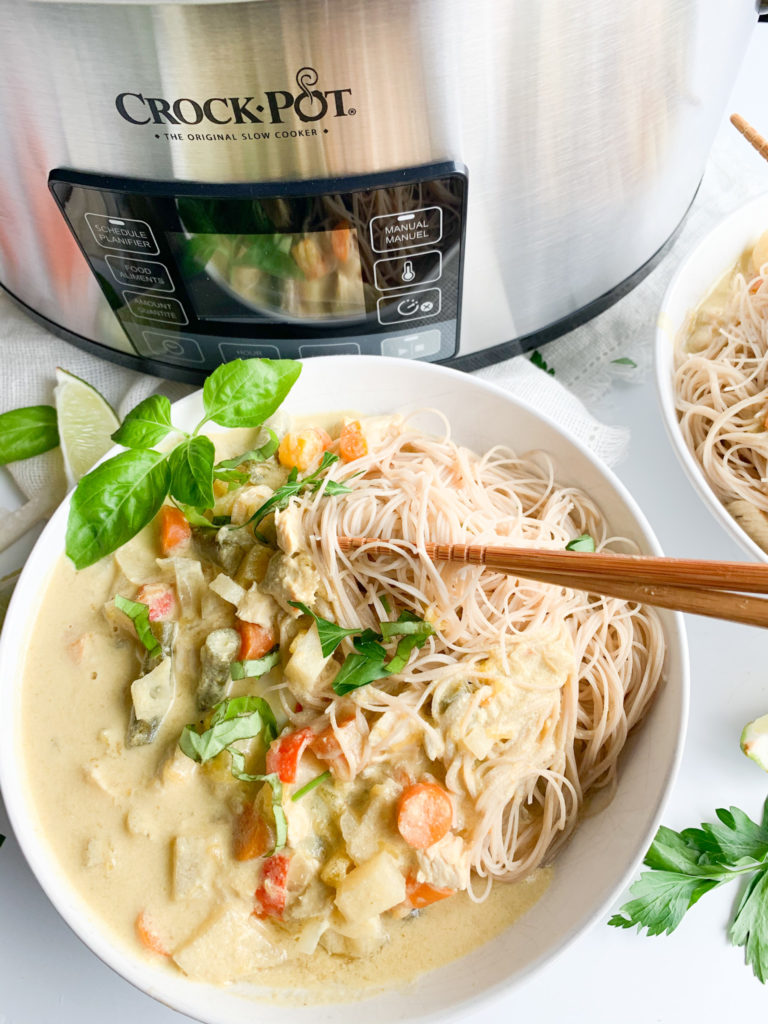 The Crockpot MyTime takes the guess work out of cooking. No more trying to figure out when the slow cooked meal will be ready.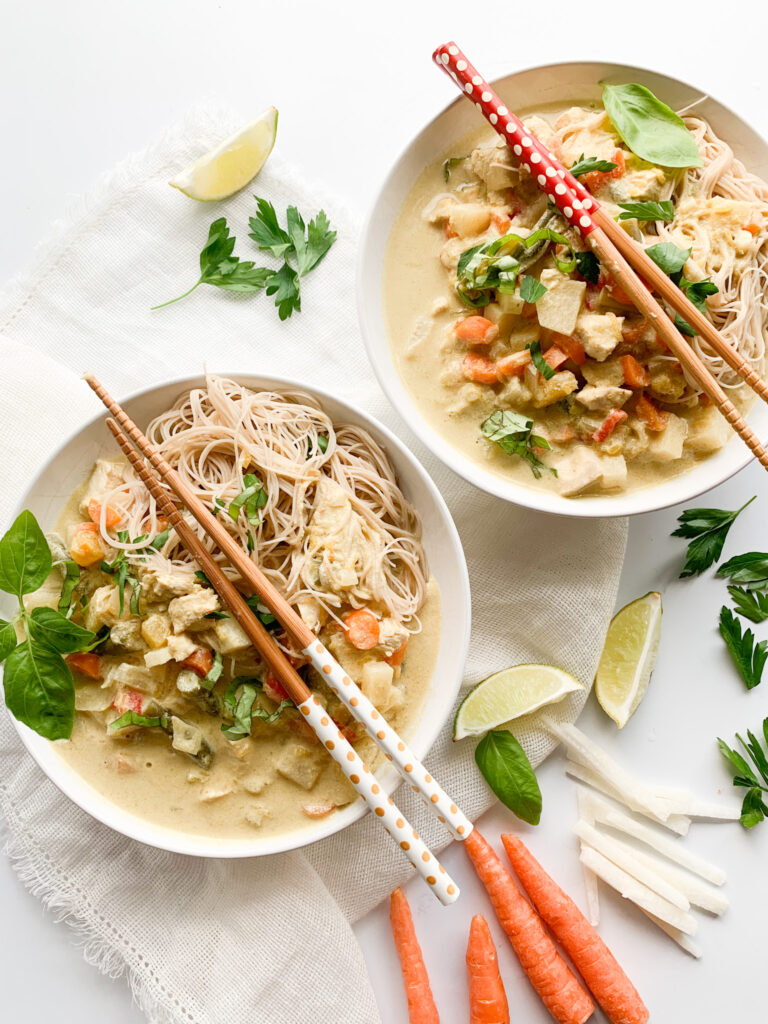 I have always loved Thai flavors and after visiting Thailand in Feb and eating all the amazing Thai food I could, I am even more in love with it.
Thai green soup is such a comforting meal and if you do not add any Thai green or red chiles to the recipe, it is not spicy at all.
Just so flavourful.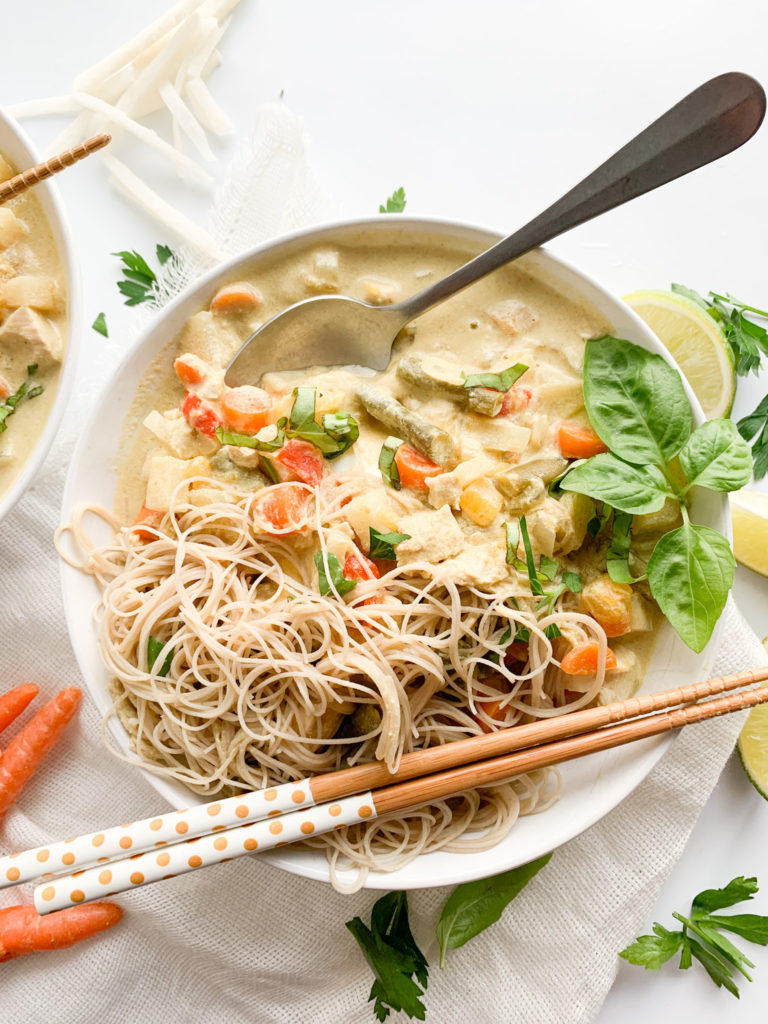 I added brown vermicelli noodles to my curry bowls which led to the quandary.
Use a spoon or chopsticks to eat this meal?
I encourage you all to get your Crockpot out today and enjoy Crocktober with my new recipe!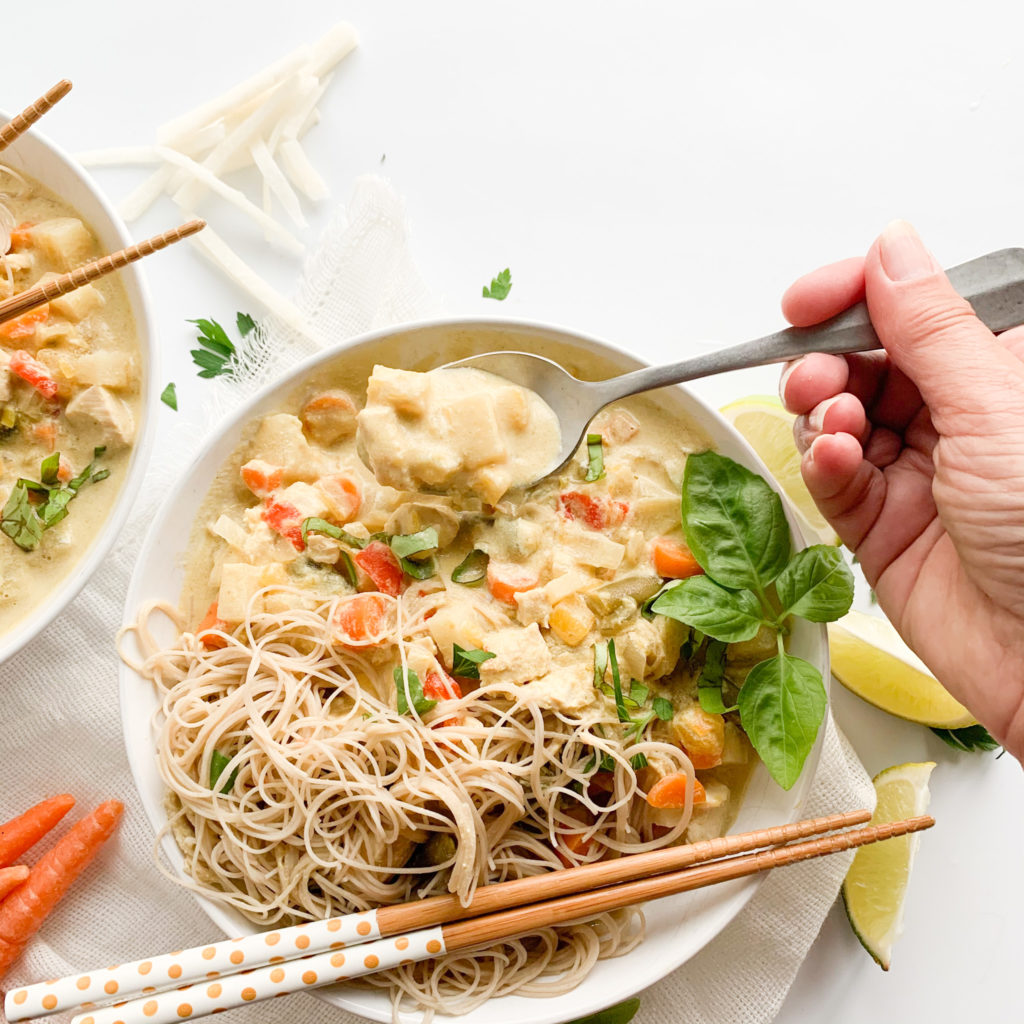 Please leave a comment if you try this recipe.
Id love to hear from you.
Slow Cooker Thai Green Curry
Ingredients
4

tbsp

green curry paste

1

small onion, chopped

1 1/2

cups

jicama, chopped

1 1/2

cups

carrots, chopped

6

pieces of lemongrass, about 1 1/2 inches each

5

dried lime leaves

2

tsp

fish sauce

1

red pepper, chopped

2

boneless chicken breasts, chopped into bite sized pieces

3

cups

coconut milk

2

cups

vegetable broth

Optional(chopped green and red Thai chilies)

Cooked vermicelli noodles

Fresh basil and cilantro
Instructions
Choose "schedule meal" then "food" and press soup.

Use "hour/ minute" buttons to select time they you would like soup to be done.

Add all ingredients to the slow cooker and stir well with a wooden spoon.

Place lid on slow cooker.

To serve divide vermicelli noodles to each bowl.

Cut up some fresh basil and cilantro and sprinkle on each bowl.