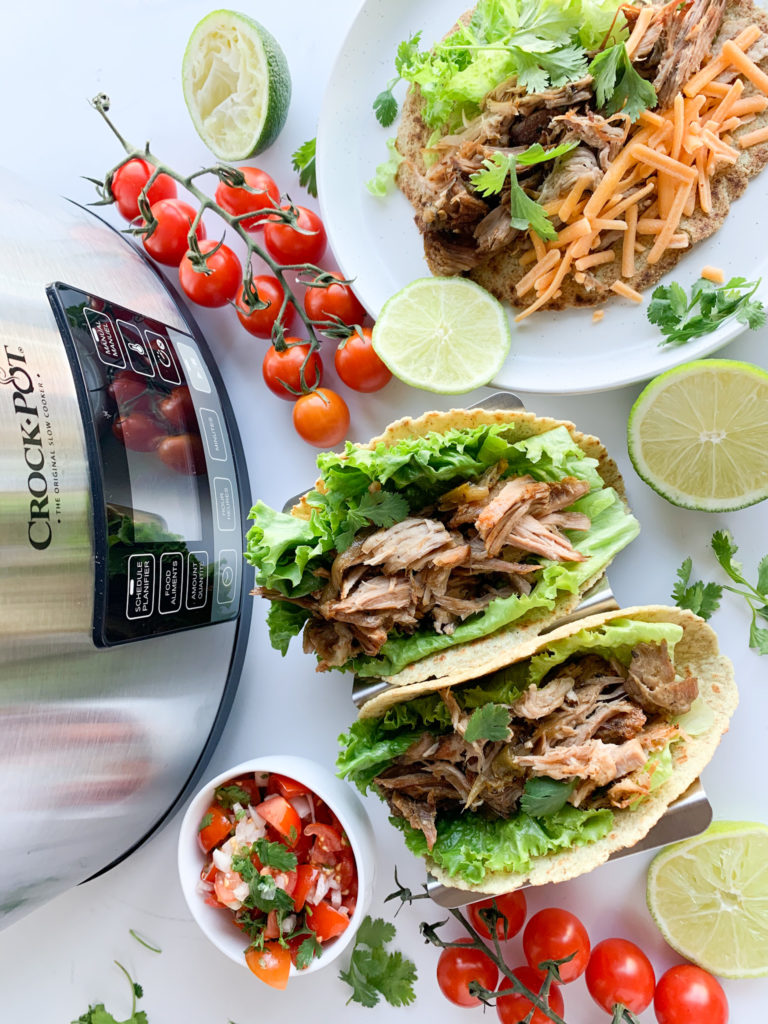 Falling leaves and cooler temperatures means more meals made inside rather then outside these days. I've made this recipe now a few times and it is always delicious and easy to make.
Using the MyTime Slow Cooker I can adjust the cooking cycle based on when I want to eat and I really like that.
When I made this pork shoulder I started the crockpot at 10 pm for I wanted the meat finished cooking in the morning. Pork shoulder should be cooked 8-10 hours so it made sense to start it at night for me.
In the morning I shredded the pork and cooked it in the oven on high to get crispy brown edges. The pork carnitas can be used in tacos, burritos, carnita bowls , salads and more.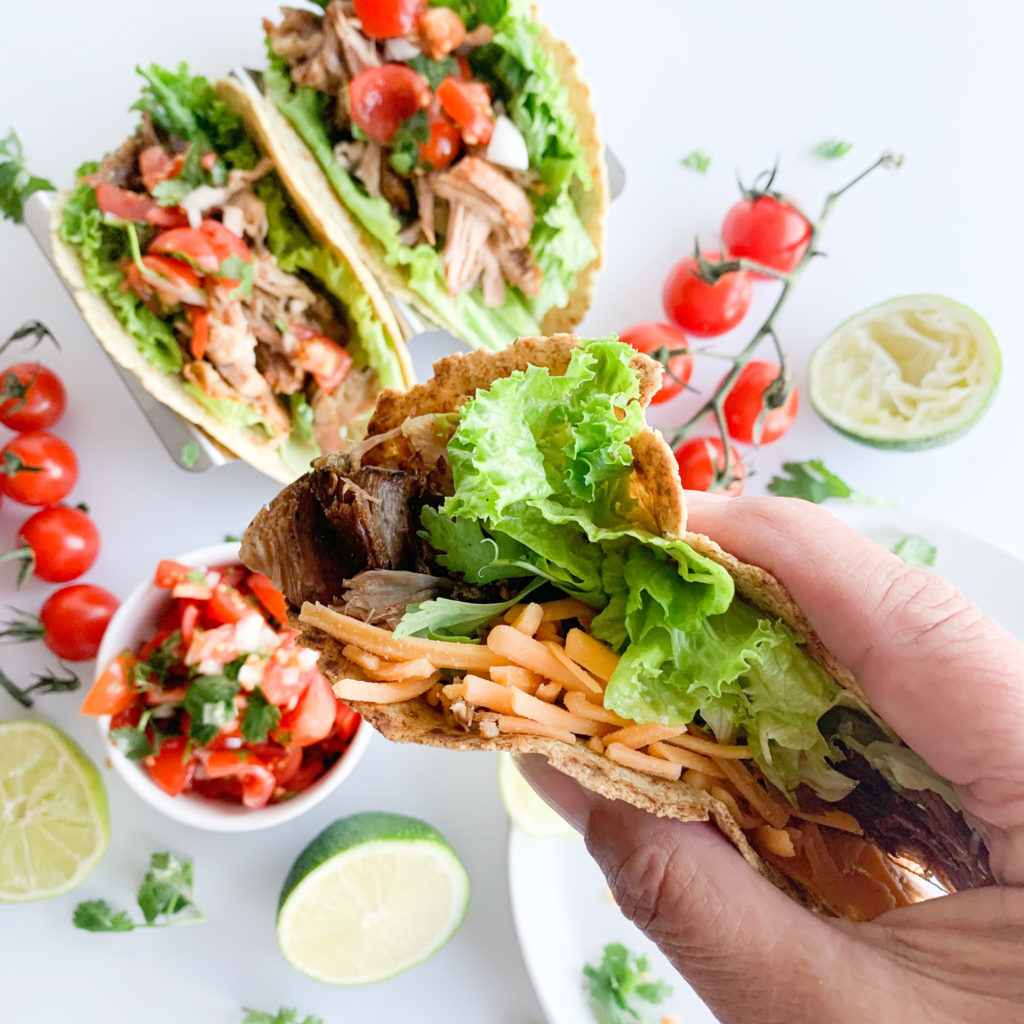 This slow cooker pork carnita recipe is an easy dinner your family will love. Using the crockpot makes meals so much easier, just throw a bunch of stuff in the pot, plug it in, schedule your meal and walk away. You come home to a house that smells divine!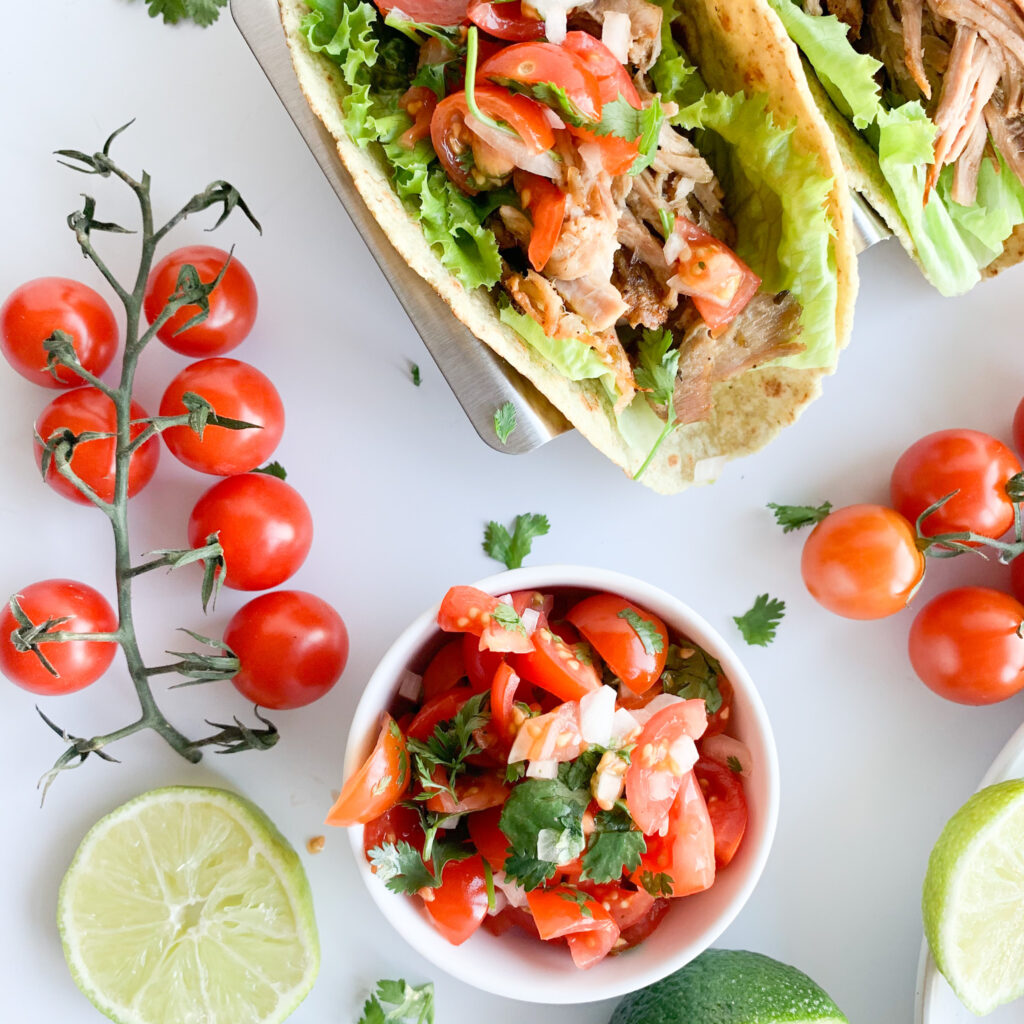 You can shred the pork and eat it right out of the slow cooker but I love to add an extra step and cook it in the oven. You remove the pork shoulder, shred it and place 1/2 on a cookie sheet. Ladle a bit of the cooking liquid over the meat and cook it on a high heat to get the brown edges.
That's my favorite part.
This is one fine meal and I can't wait for you to try the recipe.
Here is the recipe.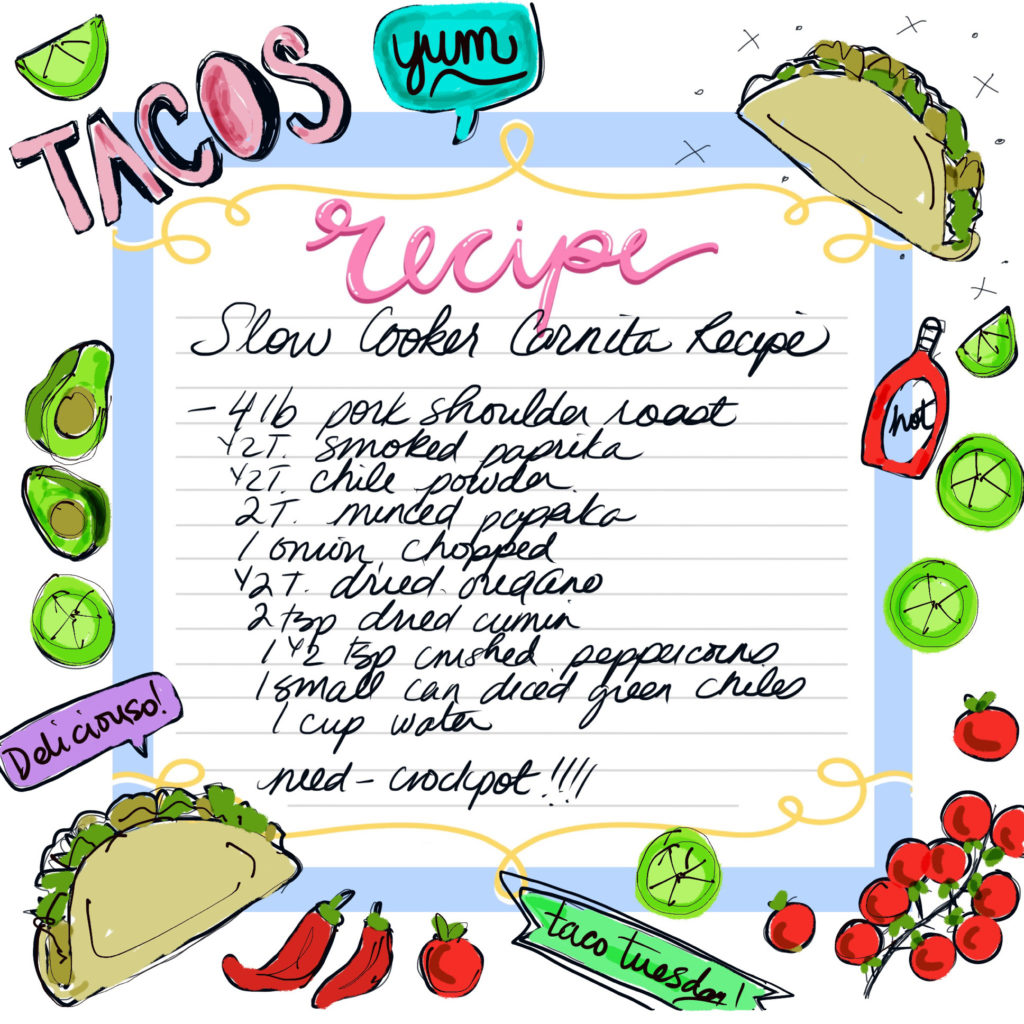 Slow Cooker Pork Carnitas
Ingredients
1.85

kg (4 lbs)

Pork shoulder roast

1/2

tbsp

smoked paprika

1/2

tbsp

chile powder

2

tbsp

minced garlic

1

onion, sliced

1/2

tbsp

dried oregano

2

tsp

dried cumin

1 1/2

tsp

crushed peppercorns

1

small can diced green chilies

1

cup

water
Instructions
Brown the pork shoulder in a frying pan on all sides.

Browning brings out a lot of extra flavor in the pork.

Add pork shoulder to crockpot.

Add the rest of the ingredients to the slow cooker.

Cook the pork shoulder 8-10 hours on low.

I decided to cook the pork shoulder overnight.

At 10 pm I set the MyTime slow cooker to meat, 2 lbs, half full and then adjusted the time to be done for 8 am.

In the morning I removed the pork shoulder and shredded it with a fork.

I added 1/2 the shredded pork to a cookie sheet.

Ladle some of the reserved liquid and onions over the pulled pork.

Add it to a 450 degree oven and cook for 10 minutes.

Toss and bake until the pork has browned edges about 8-10 minutes.

Remove crispy pork and repeat with remaining shredded pork.