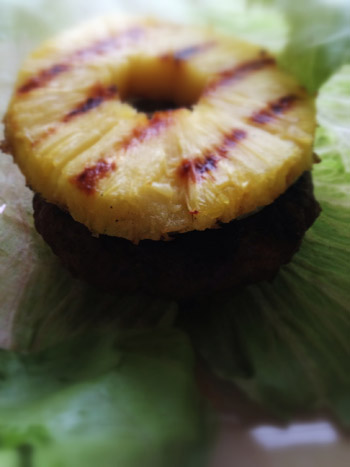 We are coming up to the end of Burger Fridays. I hope everyone has enjoyed some of fun burger combinations I've worked on this summer. With September approaching I am going to switch to back-to-school lunches and gluten free crockpot suppers. September means the start of hockey try-outs, back to school routines, crazy evening meals and homework time. I'm finished with all that, but I do remember those busy scrambled days and evenings. I still have the month of September to go until I get my kitchen back, so I'll work on no-bake goodies and hearty, throw in the crockpot in the morning-ready for suppertime meals.
Any suggestions? Any requests? More vegan, vegetarians, dairy free combos? Maybe warming soups and chilis?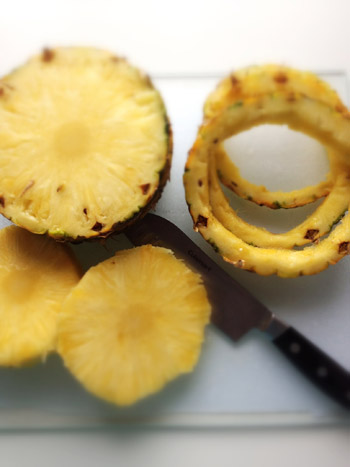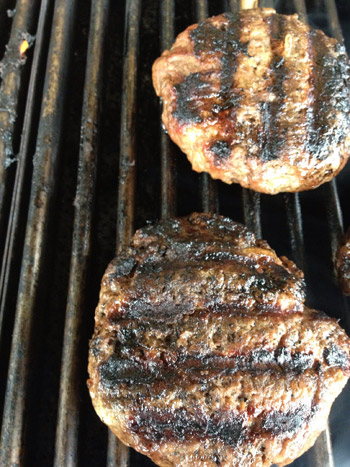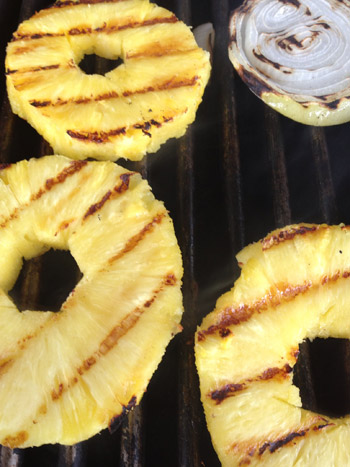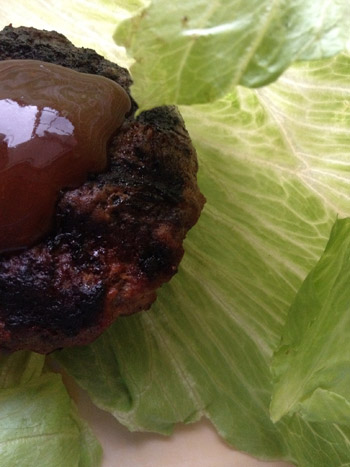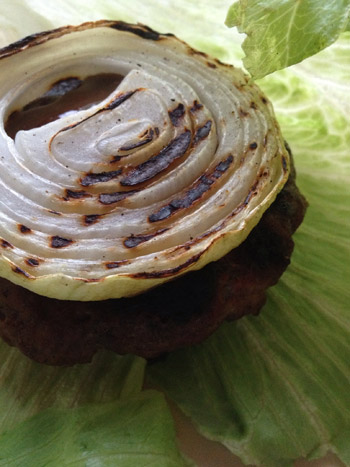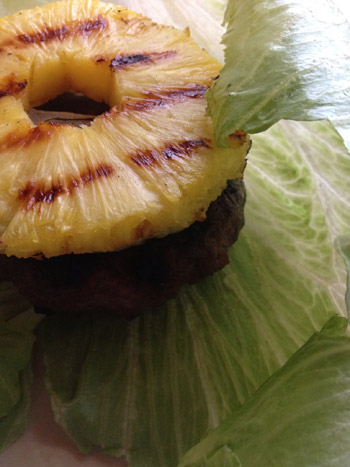 Pineapple Teriyaki Burger
Ingredients
1/2

pkg

ground pork

1/2

pkg

ground chuck

1/4

onion, finely chopped

Premier Japan GF Hoisin Sauce

1

tbsp

GF Kikkoman Soy Sauce

1

pkg

Swerve sweetener or 1 tsp sugar

1

tsp

minced garlic

1

fresh pineapple, sliced into rings

1/2

onion, sliced into thick rings

Iceberg lettuce large leaves
Instructions
In a medium bowl combine ground meats, 1 Tbsp Hoisin sauce, soy sauce, garlic, chopped onions and sweetener.

Mix with large spoon until combined.

Form into 4 large patties.

Cut up fresh pineapple into thick rings.

Add patties to BBQ and grill for 12-15 minutes until cooked thoroughly.

Place onion rings on grill and cook for 5-8 minutes, flipping so that both sides are nicely brown.

Place pineapple rings on BBQ and watching carefully(high sugar content of pineapple can cause it to burn quickly) grill for 5-6 minutes.

Making sure to flip and grill both sides.

To plate burgers, place are lettuce leaf on plate.

Place grilled patty on lettuce and also top with 1/2-1 Tbsp hoisin sauce.

Top burger with grilled onion and then grilled pineapple ring.

Wrap up burger in lettuce leaf and enjoy!