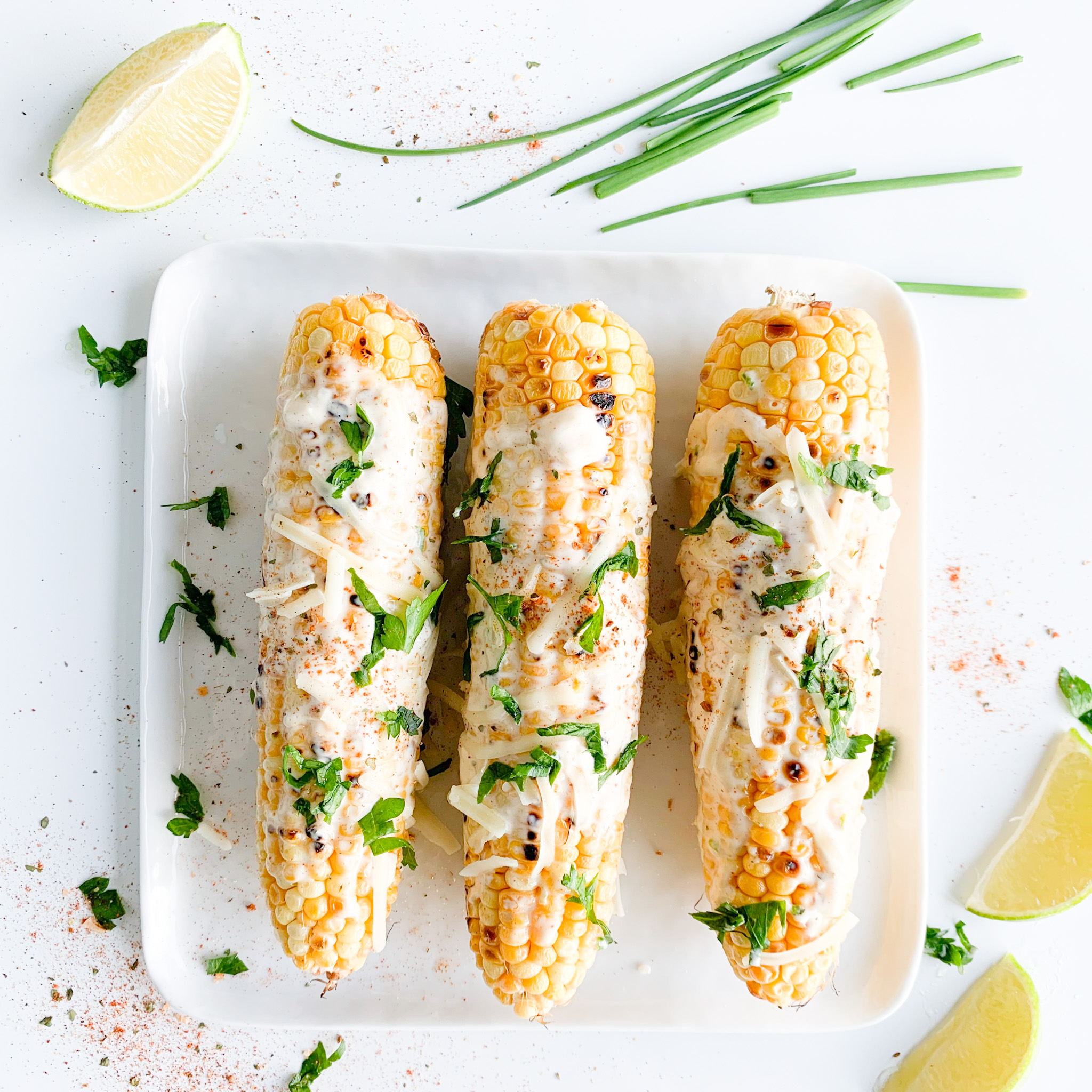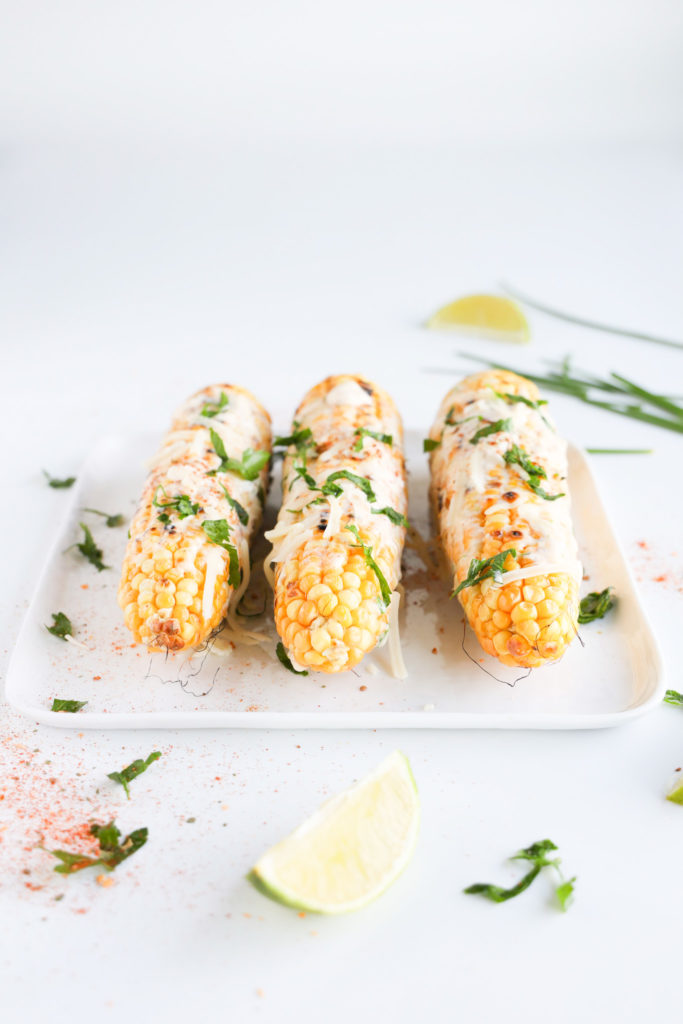 Mexican Street Corn.
If you are new to this side dish so was I until a few years ago. Growing up in rural Alberta where incredible crops of corn is grown, we ate the corn on the cob very simply. It was boiled and then we would lather it in butter and a generous sprinkling of salt.
It was delicious and I still think there is nothing better then just butter and salt on a cob of corn.
With local Taber corn selling now at the markets I thought I would share a new and fun way to enjoy this summertime treat.
Elote corn or Mexican street corn is a traditional Mexican food that is quick to make and oh so addictive. It is corn on the cob grilled until tender and then slathered with a creamy spicy topping.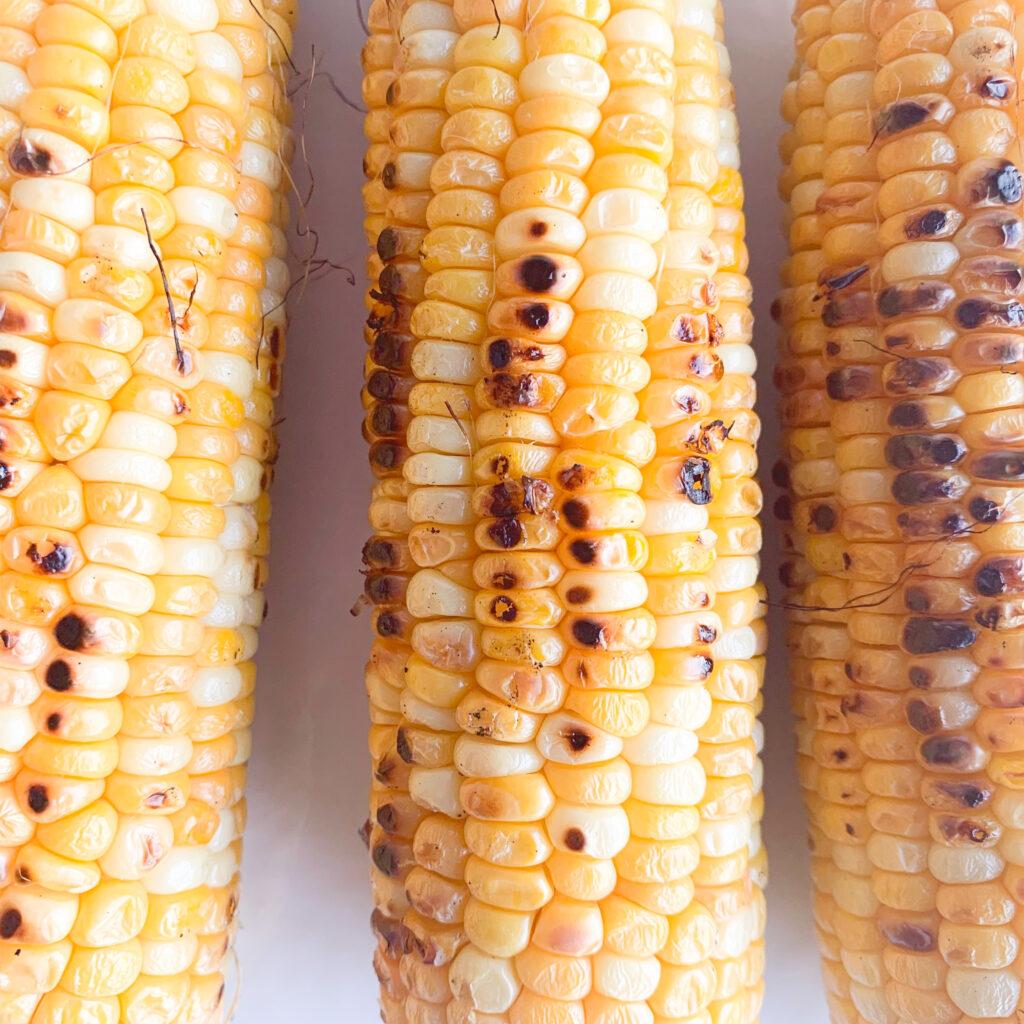 This Mexican recipe is the perfect summertime grilled corn recipe.
I encourage you to pick up some local corn on the cob and make this recipe for your family.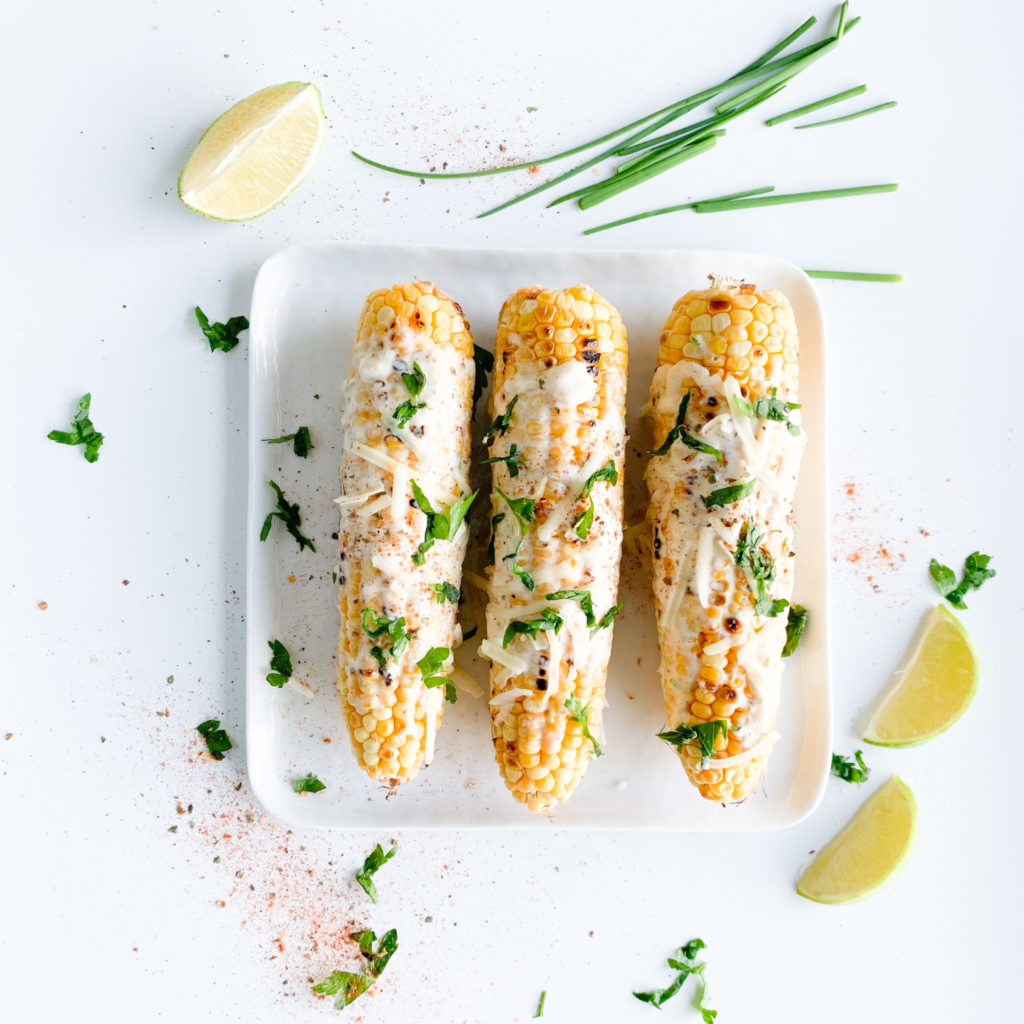 Mexican Street Corn
Ingredients
4

cobs of corn, shucked

1

tbsp

oil

1/2

cup

shredded cheese (cotija or Parmesan)

1/4

cup

mayo

1/4

cup

sour cream

1/4

cup

finely chopped cilantro

1

tbsp

finely chopped green onion

Zest and juice of 1 lime

1

tsp

Chile powder

lime wedges, salt and pepper
Instructions
Coat the corn with the oil.

In a small bowl add the mayo, sour cream, cheese, cilantro, green onion , lime juice and zest as well as the Chile powder.

Cook on the bbq on medium heat until lightly charred.

Watching closely and constantly flipping.

Once done cooking place corn on a plate and spread sauce all over corn.