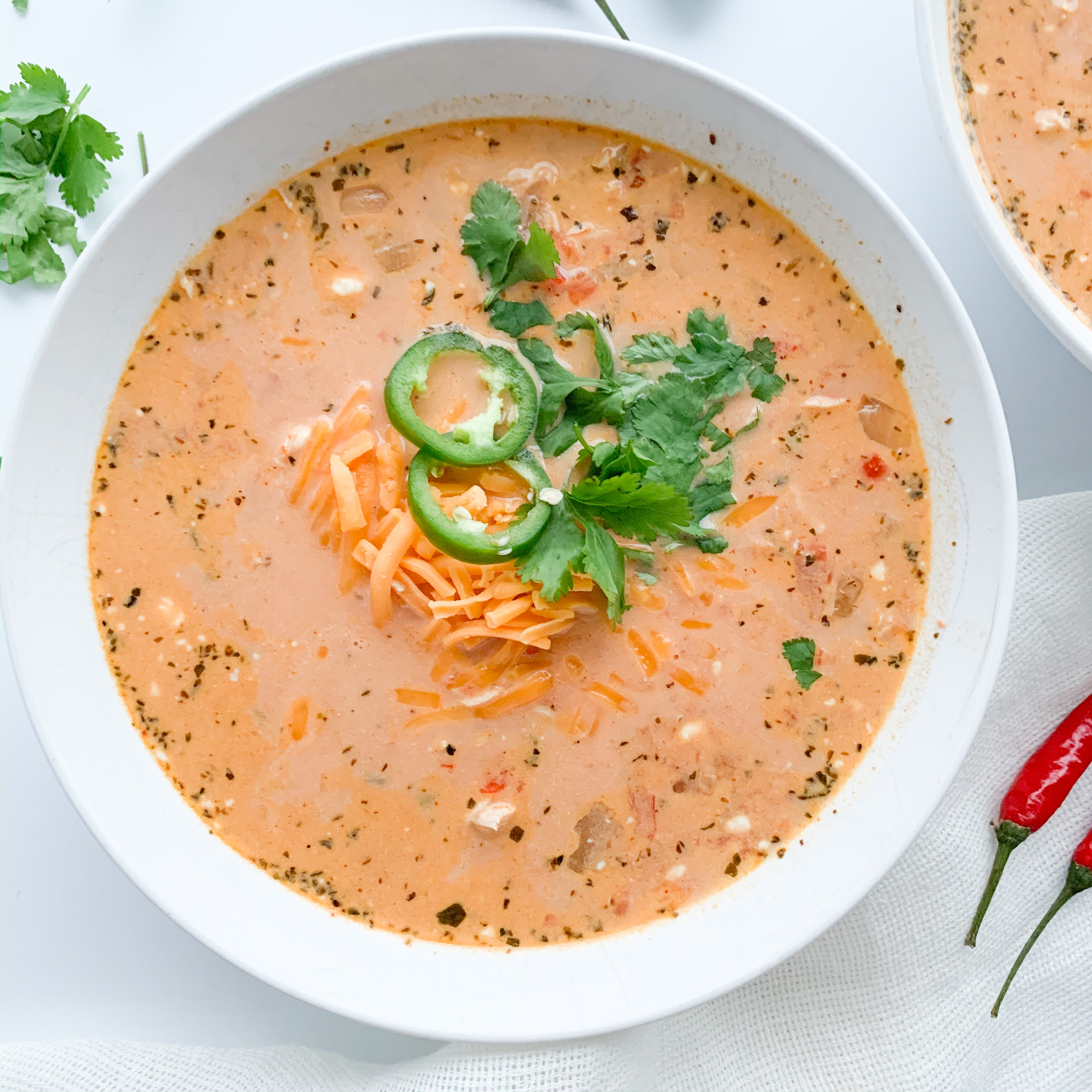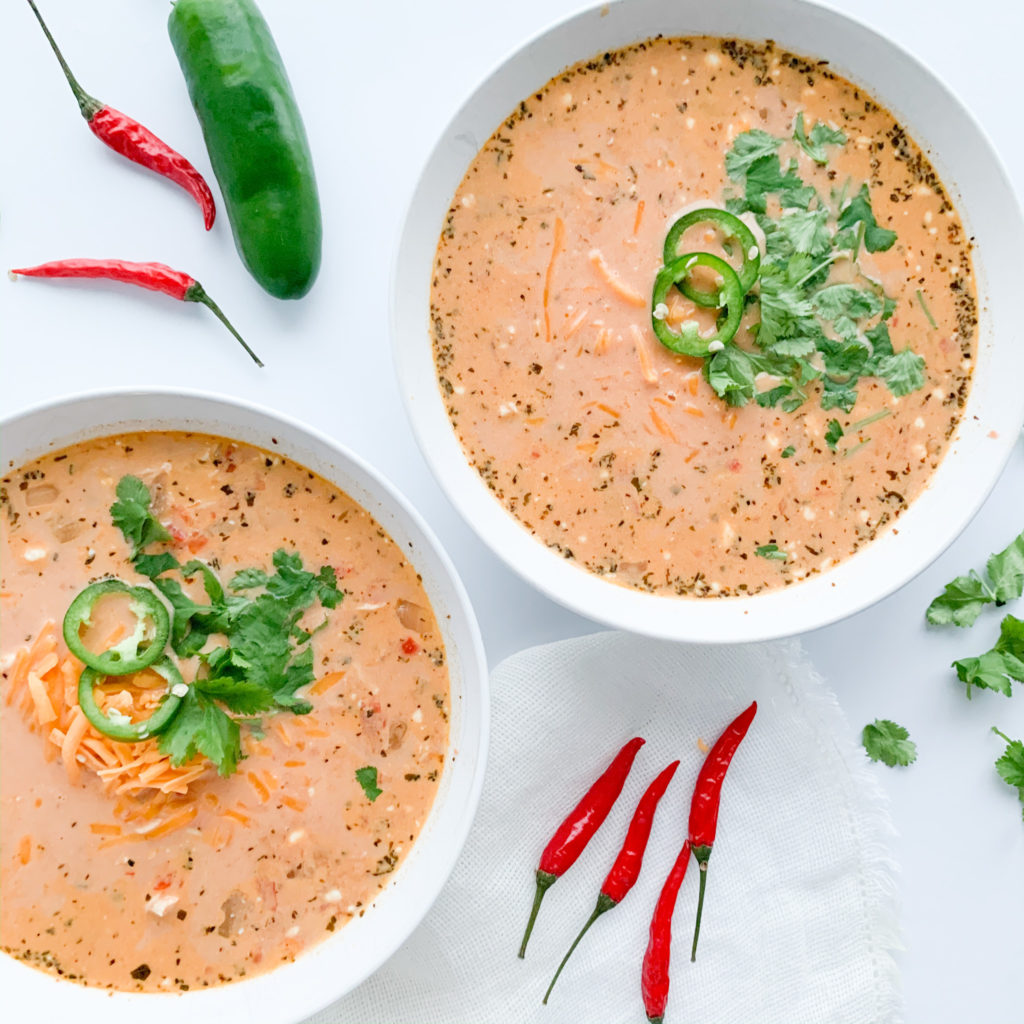 Do you have an instant pot?
Has it been something you have been thinking of getting after seeing so many recipes on the internet? Now that I have an Instant Pot I cannot imagine NOT having one.
An instant pot is an easy to use pressure cooker. Thats the simplest explanation. A pressure cooker cooks foods fast and allows you to get meals on the table quicker then before.
Things like pulled pork that would normally take 8-12 hours in the oven, only takes 90 minutes in the Instant Pot. This to me makes an Instant Pot worth the money.
I will be sharing a ton more recipes using the Instant Pot but for today I am sharing a chicken taco soup that only takes 15 minutes to make. This soup is gluten-free, low carb and keto.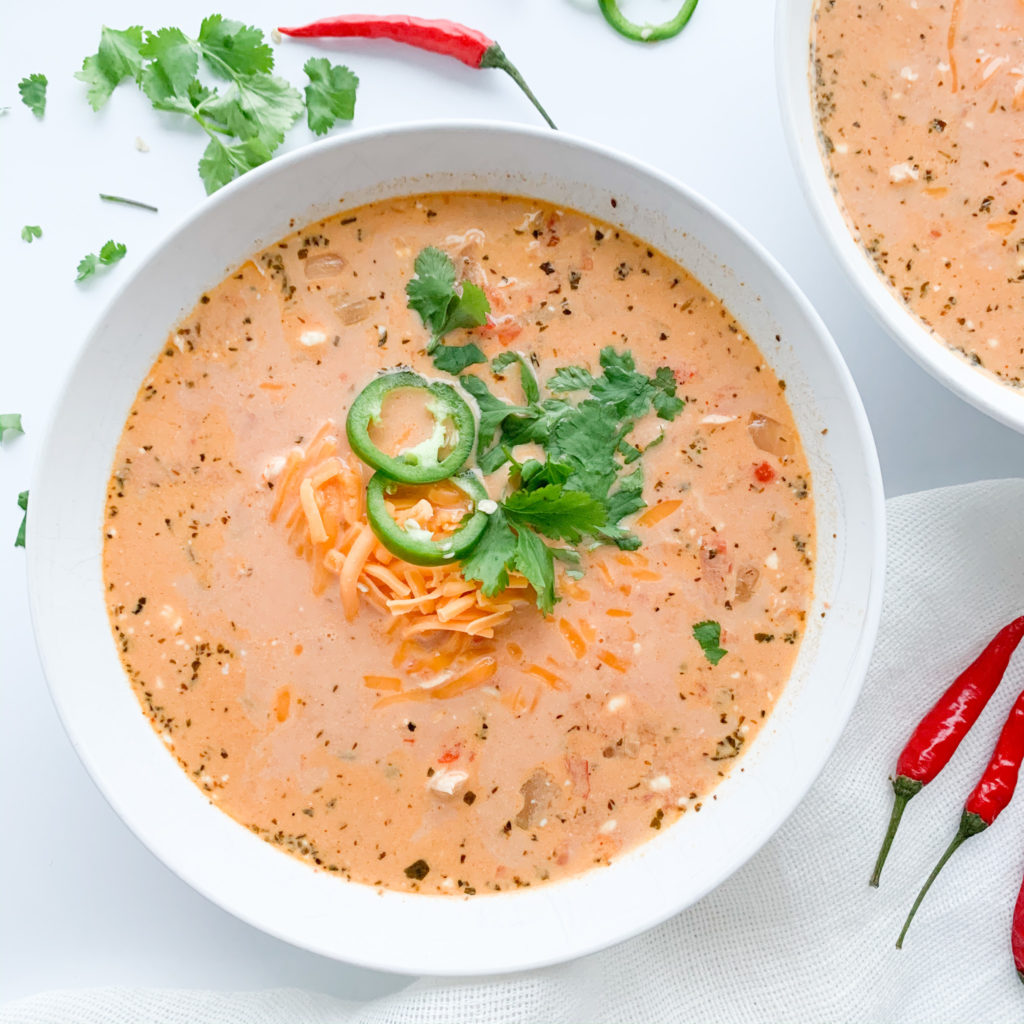 I am watching my carbs but if you are not feel free to add chopped carrots, potatoes, rice or corn to the recipe.
I found it quite filling just the way it is.
Instant Pot Chicken Taco Soup
Ingredients
3-4

chicken breasts (amount depends on size)

1

tbsp

olive oil

1/2

cup

finely chopped onion

1/2

cup

finely chopped celery

1

red pepper, chopped

1

can (398ml)

chopped tomatoes

Empty tomato can filled with water

2

tsp

each dried chile powder, oregano and dried jalapeños

2

tsp

minced garlic

1

250g

block cream cheese

1

Litre

chicken bone broth

1/3

cup

whipping cream (optional)
Instructions
Turn instant pot to sauté.

Add the oil, onions and celery and sauté for 5 minutes.

Add the spices and garlic and sauté for another minute.

Add chicken, canned tomatoes, water and bone broth.

Seal and high pressure for 15 minutes.

Once vented turn pot to sauté.

Remove chicken and shred.

Add cream cheese to pot and stir until smooth.

Add chicken back and optional whipping cream.