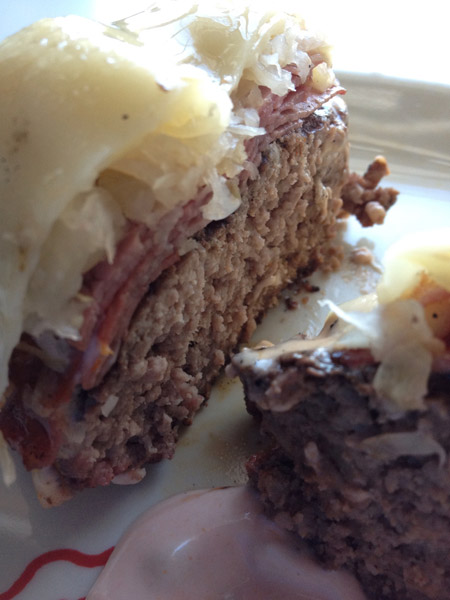 Hello everyone, it's Burger Friday!! I'm quite excited about this burger because it's a twist on a classic Canadian deli sandwich. Burger sandwich? Burgerwich maybe? I'm not great with words so I won't try to pretend I'm witty or anything. Just, as always, playing with my food and hoping you'll give this new burger a try.
Have you ever had sauerkraut before? Sauerkraut means "sour cabbage". Basically you are pickling cabbage in a brine for quite awhile. I grew up with homemade sauerkraut. My Grandma Durstling would make vats of sauerkraut in large milk cans. You'd walk into the old farmhouse as a kid and be assaulted with the sour smell. So sour in fact, that we'd plug our noses and say "it stinks in the house". But then in the winter when she'd pull out a canning jar of sauerkraut, you'd know pork chops roasted with the sauerkraut would be for supper.
And ahhh, it was delicious!
Those are some of my favorite memories.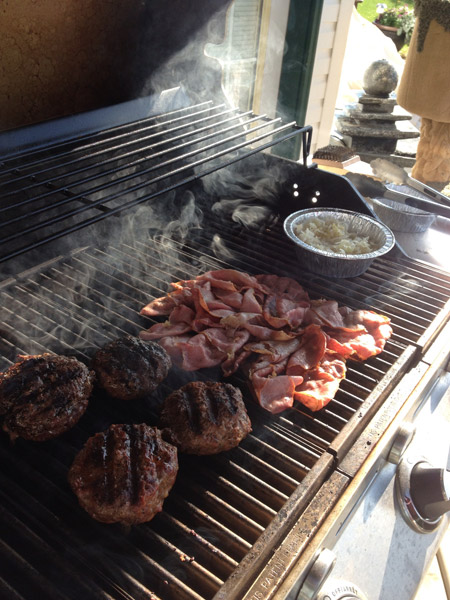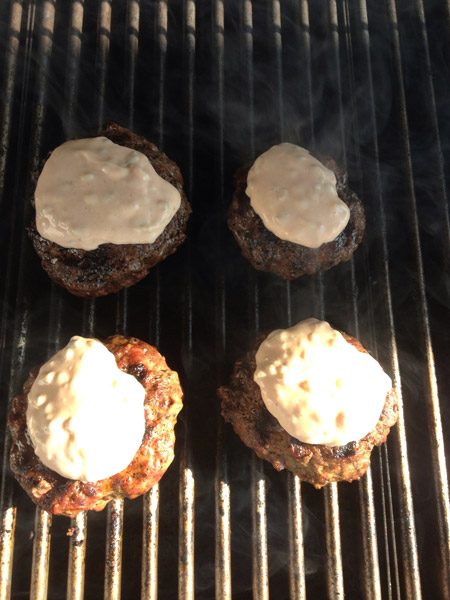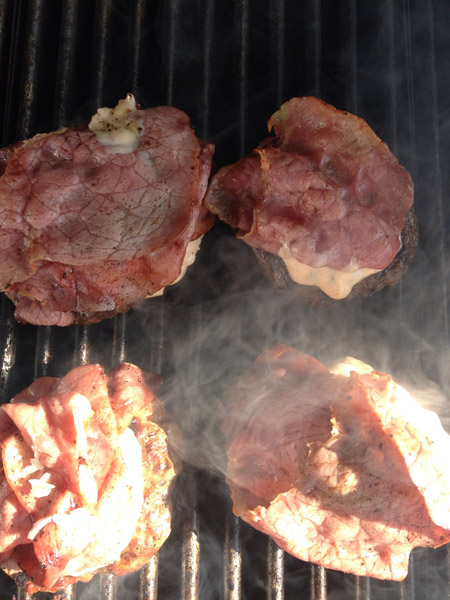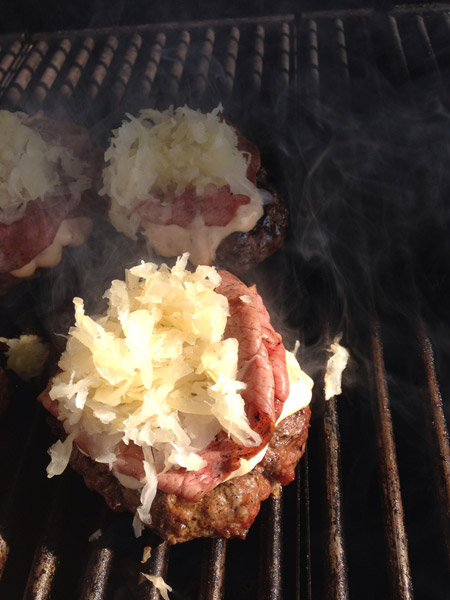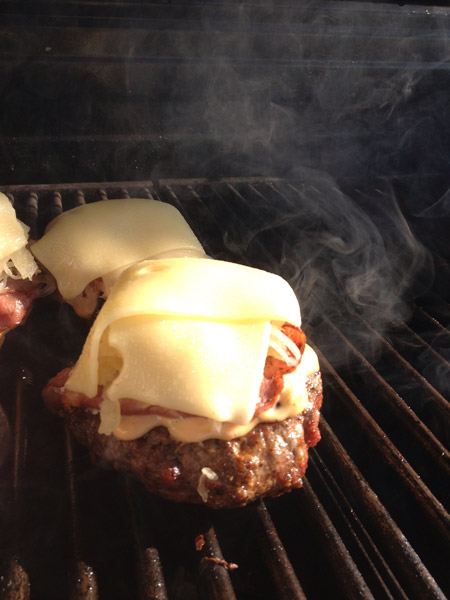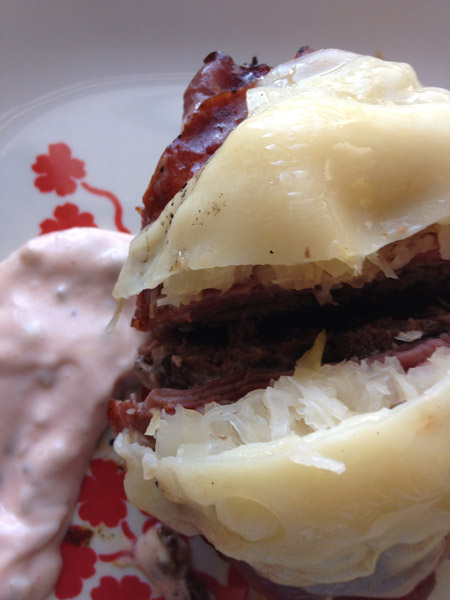 Gluten-Free Reuben Burgers
Ingredients
1

pkg

lean ground beef

1/2

cup

onion, finely chopped

1

tsp

dried oregano

Splash of hot sauce

200

grams)

deli pastrami

4)

slices Swiss cheese (1 slice/burger

1

cup

sauerkraut (1/4 cup/burger

Thousand island dressing (recipe below)
Instructions
In a medium bowl, mix ground beef with chopped onions, oregano, hot sauce and some salt and pepper.

Form into 4 large patties.

Place the burgers on a medium hot BBQ.

I heated the sauerkraut in a small aluminum dish on the BBQ.

I did not want cold sauerkraut being placed on the hot burger patty. You're really just warming up the sauerkraut.

I also grilled the pastrami on the BBQ

Grilling brings out the flavor of the pastrami, and again you're just trying to heat up the pastrami.

Once everything is cooked, you can begin adding layers to the burger.

First place a large dollop of the thousand island dressing on the burger.

2nd, place a few slices of pastrami(folded) on the sauce.

3rd, add 1/4 cup of sauerkraut ontop of the pastrami.

Finally, add a slice of Swiss cheese and close lid on BBQ to allow cheese to melt.

Serve with straight sauce on the side.
Gluten-Free Thousand Island Dressing
Ingredients
1

cup

mayonnaise

1/4

cup

ketchup

3

tbsp

sweet relish

4

splashes of hot sauce

1/2

tsp

vinegar
Instructions
In a small bowl mix all ingredients together until smooth.

Sauce can be stored in refrigerator until ready to use.