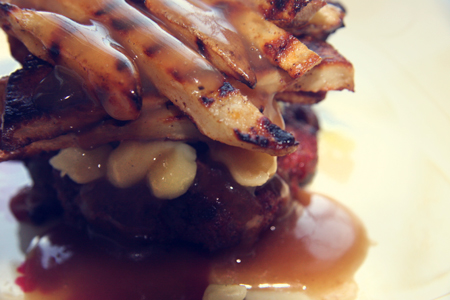 It is Burger Fridays again and todays burger is not, what I would call a "healthy burger". It is also NOT a low carb burger but it IS a really good burger. I wanted to do something different.
I wanted to play. Playing is a fundamental part of the joy of cooking for me. Playing with sweet, salty and spicy.

Todays burger has a Canadian theme… Poutine!
What is poutine? Poutine is a french-Canadian food that requires 3 important layers.
First, the bottom layer is fresh, hand-cut french fries.
2nd layer is white cheddar cheese curds. Curds are a must in poutine. Cheese curds will actually squeak in your teeth when you bite into them and I'm sorry to say, there really is NO substitute.
The 3rd layer is gravy. Really good flavorful, dark brown gravy. Gravy that is piping hot when poured over the cheese curds.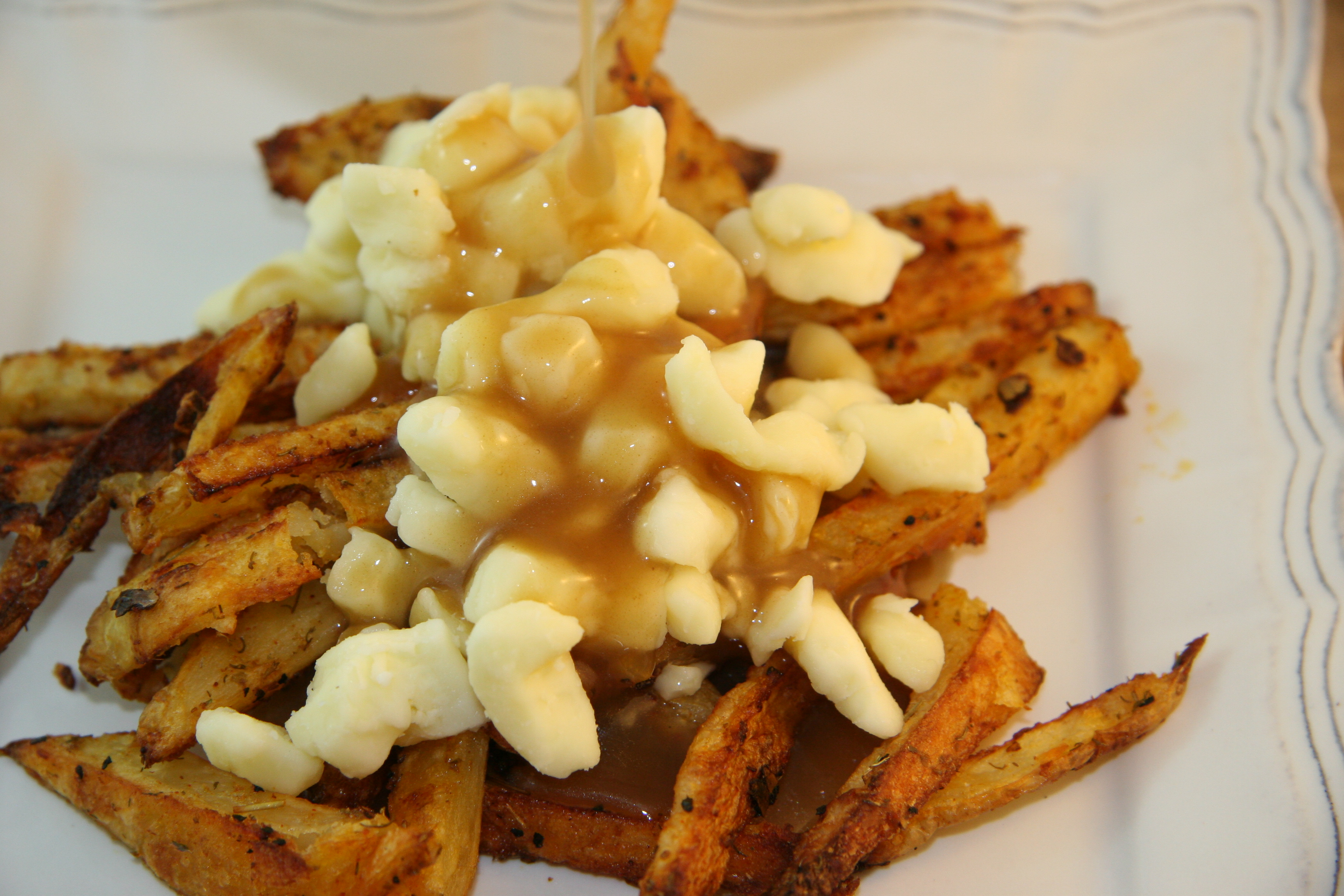 Traditionally the best locations for poutine is in Quebec, however you can get really good poutine throughout Canada now.
Here in Calgary, we have a restaurant called THE BIG CHEESE poutinerie and it only does poutine. It serves a large collection of poutine combinations from traditional, to perogie to pulled pork to a breakfast poutine. So many different options to add to your fries, gravy and gooey cheese. What I like about The Big Cheese is that their vegetarian gravy is gluten free.
My twist on this classic Canadian treat is to do it as a burger combo. I also had to BBQ everything. Normally, if I had my kitchen I would have made crispy fries in my oven-instead, they were grilled on the BBQ.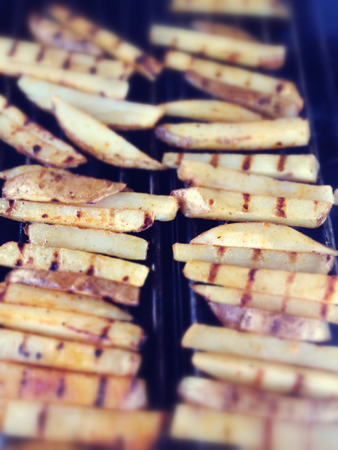 Poutine Burger
Ingredients
1

pkg

lean ground hamburger

1/4

cup

onion, chopped

1/4

cup

gluten free ketchup

2

tbsp

Cattle Boyz GF Smokin and Grillin Rub(link to www.cattleboyzsauce.com)

3

potatoes, thickly sliced into french fries

1

tbsp

grapeseed oil

1

tbsp

Cattle Boyz Smokin and Grillin Rub

Imagine Organic GF Beef Gravy
Instructions
In a medium bowl, mix cut french fry potatoes, with 1 Tbsp Grapeseed oil and Cattle Boyz Grillin Rub.

Cook french fries on a medium BBQ for 15-20 minutes, turning potatoes over and watching closely so that they do not burn.

Keep fries warm on top shelf of BBQ.

In an another medium bowl, combine the lean ground beef, diced onion, ketchup and Cattle Boyz grillin rub.

Mix well and then form  into 4 large patties.

Grill on medium heat for 12-15 minutes.

In a small saucepan on the stove, or like me, on my BBQ, heat up the gluten free beef gravy until piping hot.

Now, the fun part- assembly!!

Place the burger on a small plate.

Top with white cheese curds ( about 1/4 cup)

Place a mound of hot fries on the cheese curds.

Ladle hot gravy over the fries.