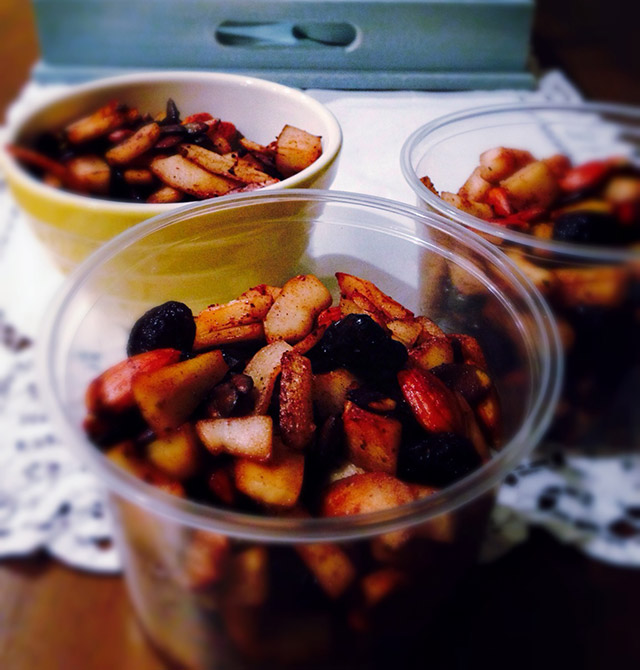 Looking for an easy healthy snack you can make for your kids lunches?
How about one that is gluten free, has dried berries, cinnamon, fresh coconut and nuts?
What about one that has only real ingredients?
No hidden ingredients.
My daughter teaches grade 1 and has quite a few kids who have allergies in her class.
Everything from gluten, eggs, dairy, nuts and even cane sugar.
She's made her class a "cupcake free" zone which means no bringing in cupcakes, cookies or cakes for a child's birthday. Instead they celebrate the day with a movie, stickers, fun games and activities.
It doesn't mean that kids are without celebration, it just means you don't have to celebrate with food and thus leaving out the kids who cannot have any.
What do you think about this?
The other day one of her kids parents gave her a bag of homemade coconut cherry snack mix. My daughter tried it, loved it and texted me that we needed to figure out how to make this mix and then I could share it all with you.
The next weekend while at the farmers market I picked up a fresh coconut, and raw nuts from my local organic grocery store.
I already had most of the ingredients at home, other than a whole coconut.
If you have the time and are going to make this snack with your kids, try to buy a whole coconut. It is fun for them to watch you hammer a nail into the eyes to drain the coconut water and then crack the shell open and cut up the coconut meat.
I think it is always great to show kids where food comes from as much as you can.
Truly this recipe is very easy to make.
All that is required is some effort to get the meat out of the coconut and then it's just sauteeing all the rest of the ingredients with avocado oil in a large frying pan.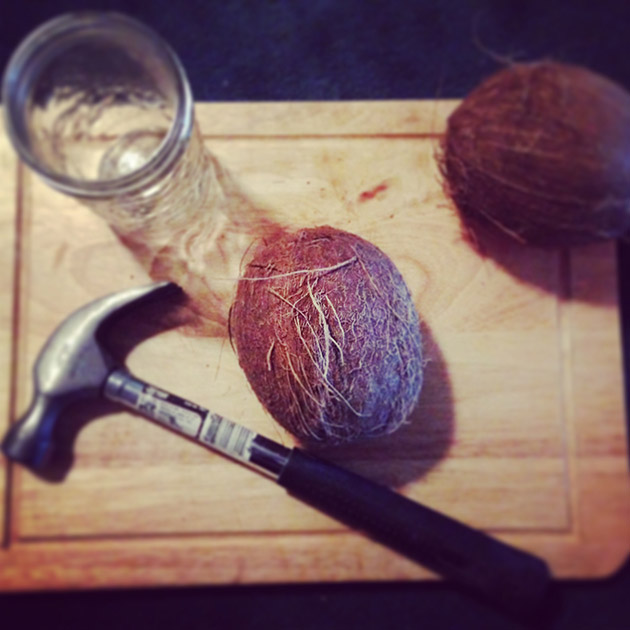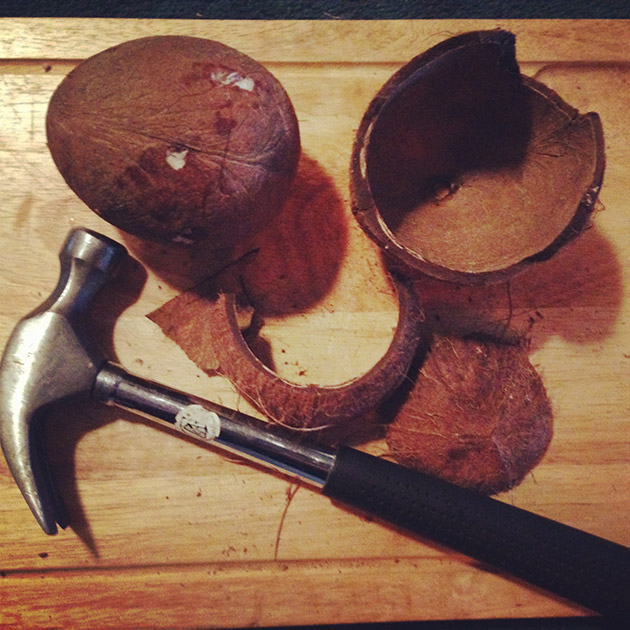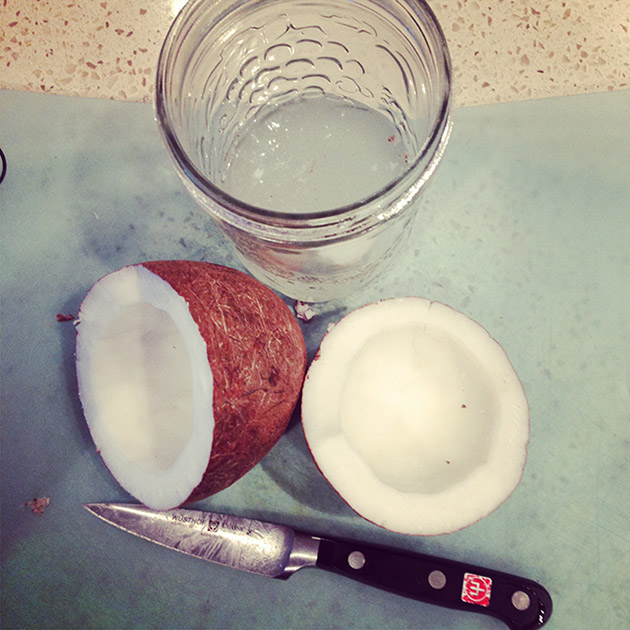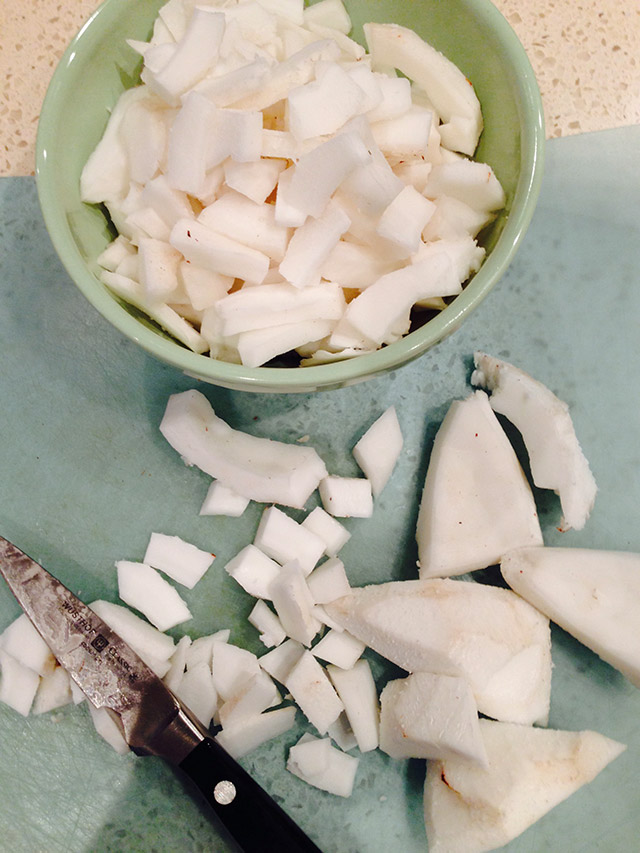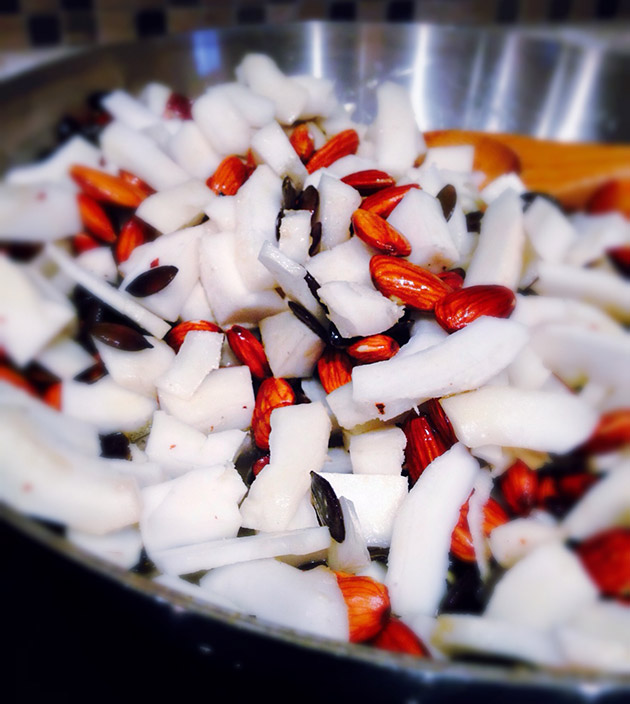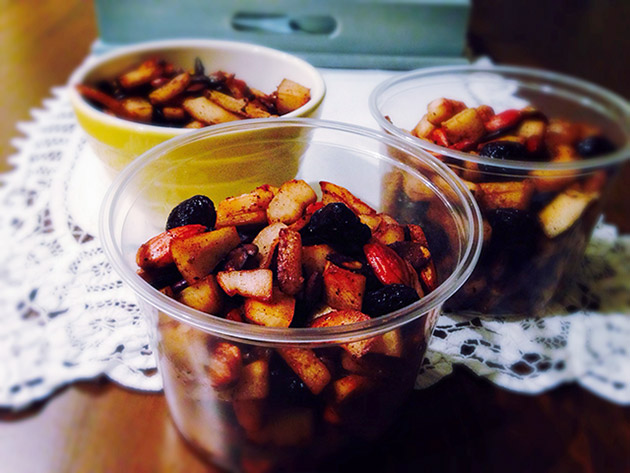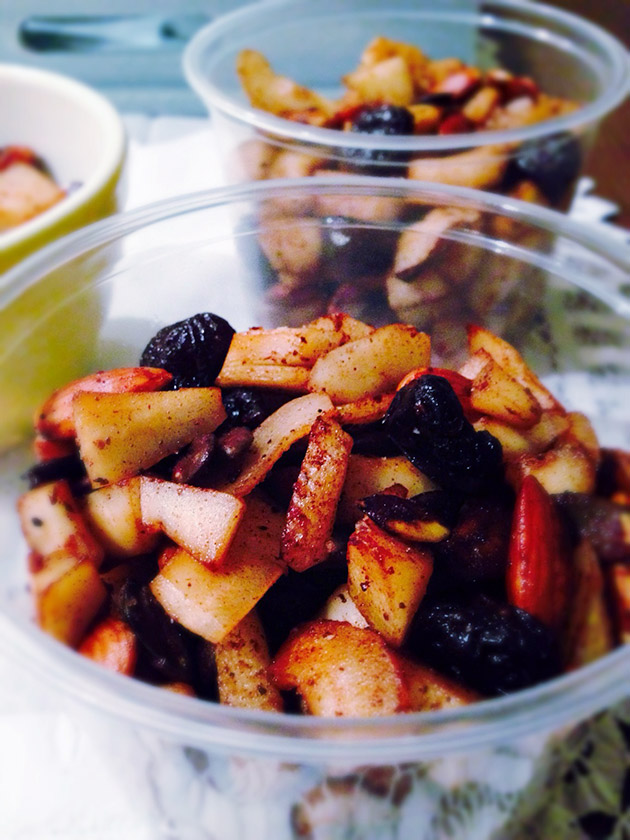 Gluten-Free Coconut Cherry Munch
Ingredients
2

whole coconuts or about 2-3 cups of raw thinly sliced coconut pieces

1

cup

dried cherries

1/2

cup

raw pumpkin seeds

1/2

cup

raw almonds

1/2

cup

coconut sugar

2-3

tsp

cinnamon

3

tbsp

avocado oil

Sea salt
Instructions
If you are using whole coconuts, you need to drain the coconut water, break the shell, extract the coconut meat and then thinly slice the coconut meat.

In a large frying pan sauté the coconut pieces on low heat with the avocado oil, stirring occasionally for about 20 minutes.

If your coconut pieces are quite thick you may need to sauté for another 10-15 minutes – just take a taste of one piece and see if it is still too raw.

Add the nuts, cinnamon and coconut sugar, stirring occasionally to cook for another 10-15 minutes.

Remove from heat and sprinkle a nice coarse sea salt over the mixture.

You are not looking to cook this mixture quickly. It is a slow process but one that blends the flavors nicely.

Add the dried cherries and cook for another 10 minutes.

Let the mixture cool and then store in refrigerator.