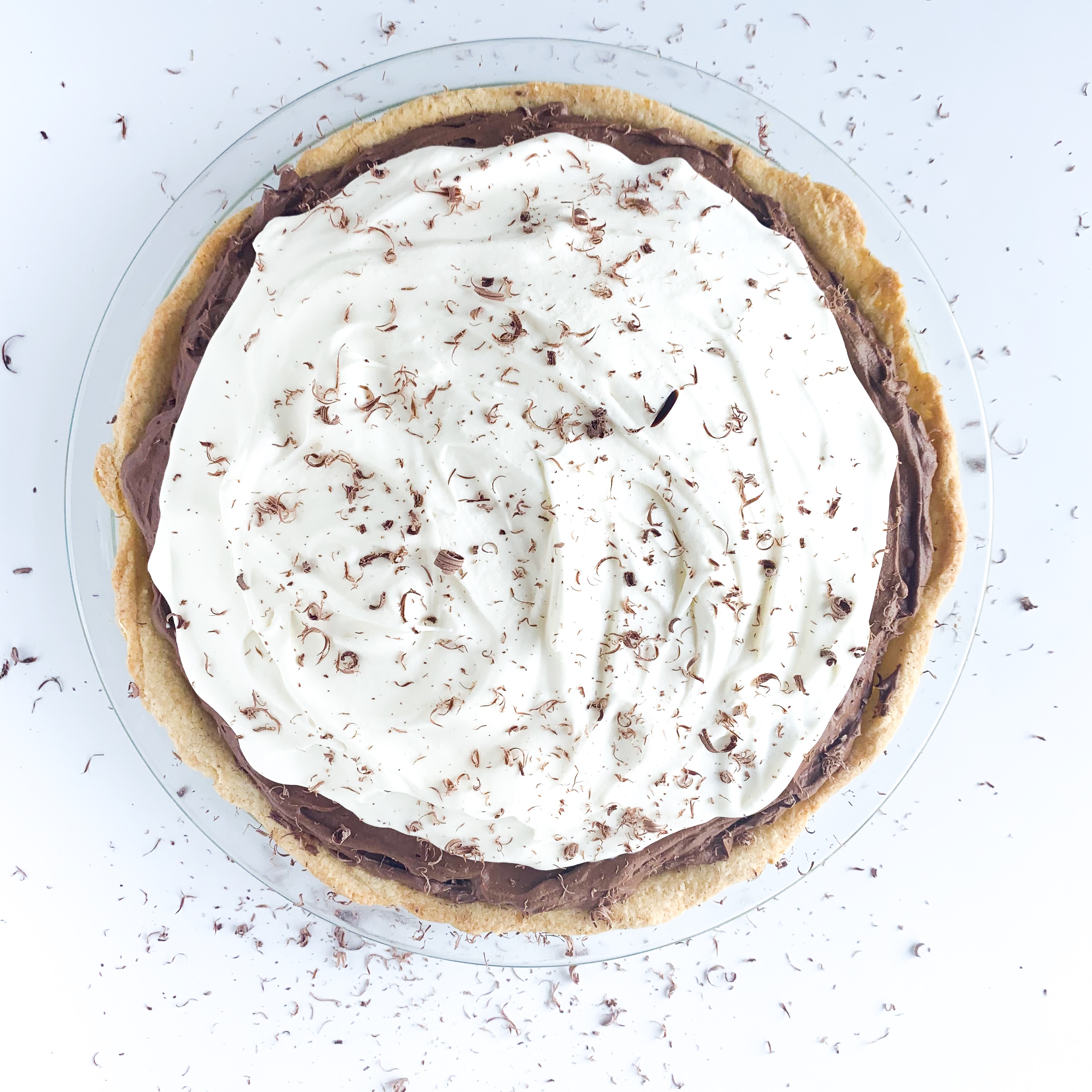 Who wants pie?
A pie that has a flaky crust and a creamy dark chocolate filling and a lightly sweetened whipped cream.
Previously I shared my recipe for a keto pie crust and I hope some of you have already tried out the recipe.
This pie filling is gluten free, low carb as well as keto. But most importantly it tastes mighty fine.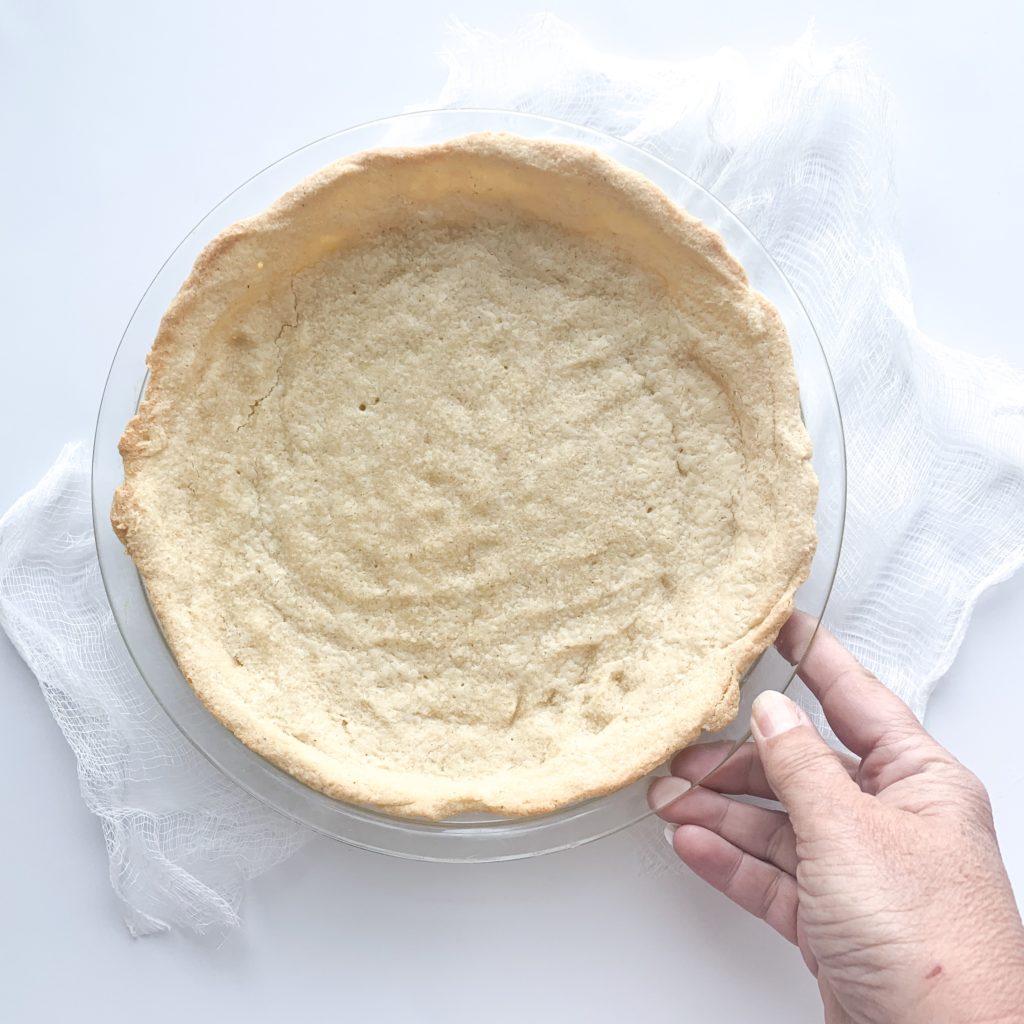 This chocolate pie filling is very easy to make. Just melt some Lily Sweets stevia chocolate and add it to your sweetened cream cheese mixture in a food processor. Add a bit of cream, process and you've made the pie filling.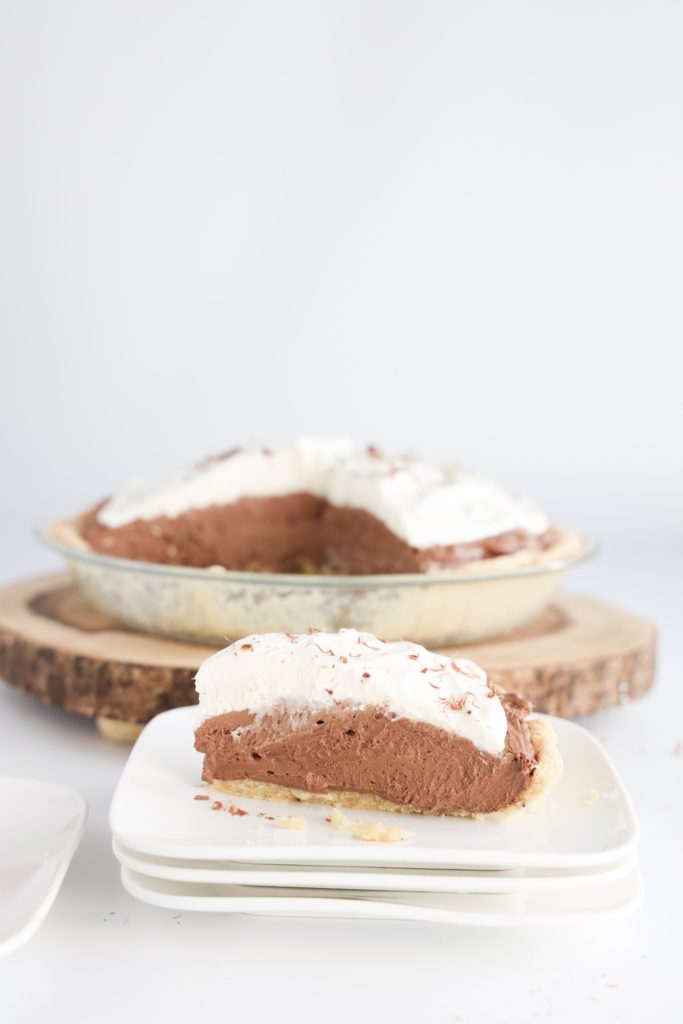 What kind of pie filling should I share next? Low carb coconut cream? Key lime pie? Lemon meringue? Apple crumble? Let me know on Instagram or Facebook.
Chocolate Pie Filling
Instructions
In a food processor add the cream cheese and the swerve and process until mixed well.

Melt the dark chocolate in the microwave or over a double boiler on the stove.

Slowly add melted chocolate to cream cheese mixture and process until smooth.

Whip 1 cup of the whipping cream.

Add the whipped cream to the chocolate mixture and pulse until combined.

If mixture is too thick a bit more whipping cream until mixture is creamy and smooth.

Pour chocolate filling into a cooled par-baked low carb pie crust.

Refrigerate for a couple of hours.

After chilled add a generous amount of whipped cream sweetened with swerve to top of pie.