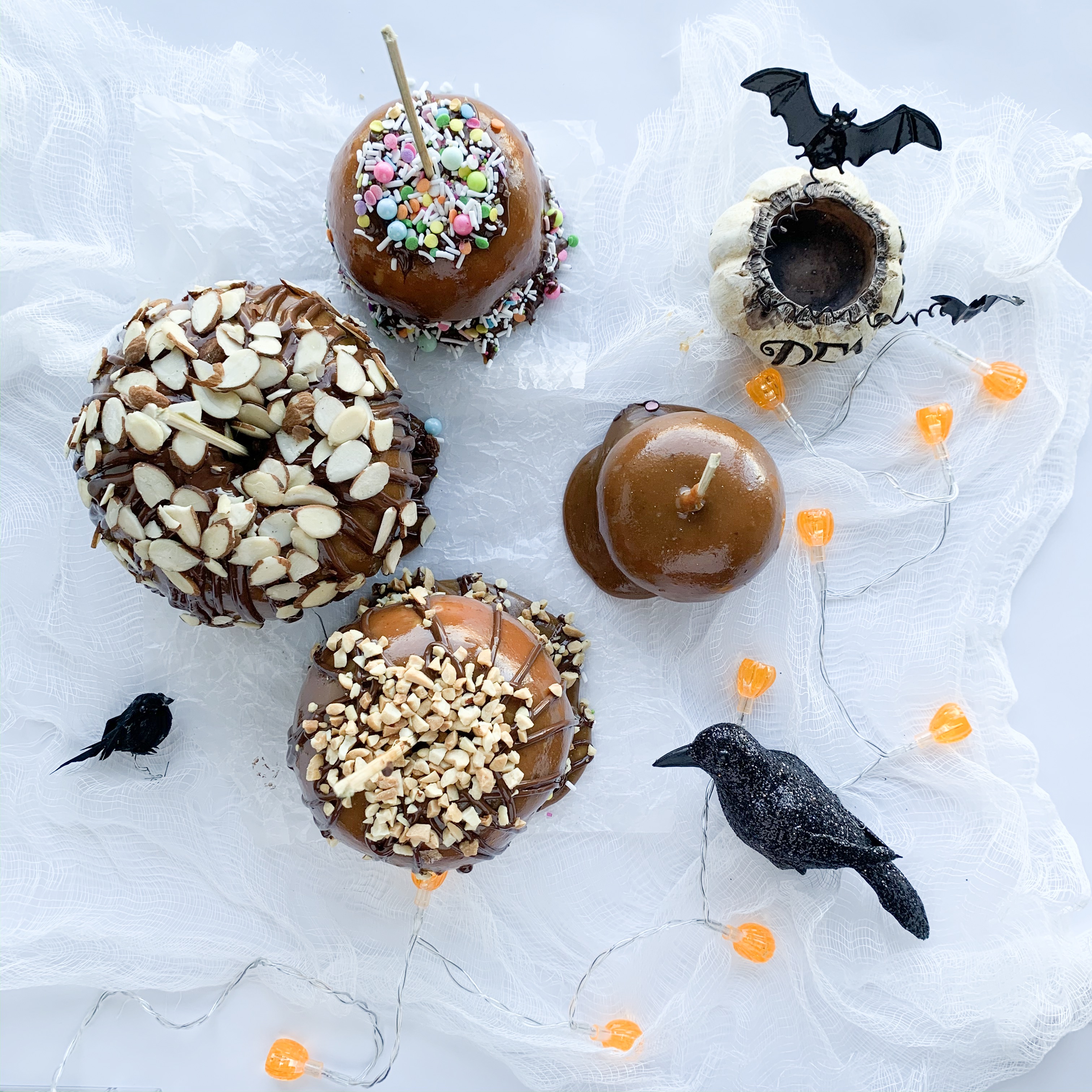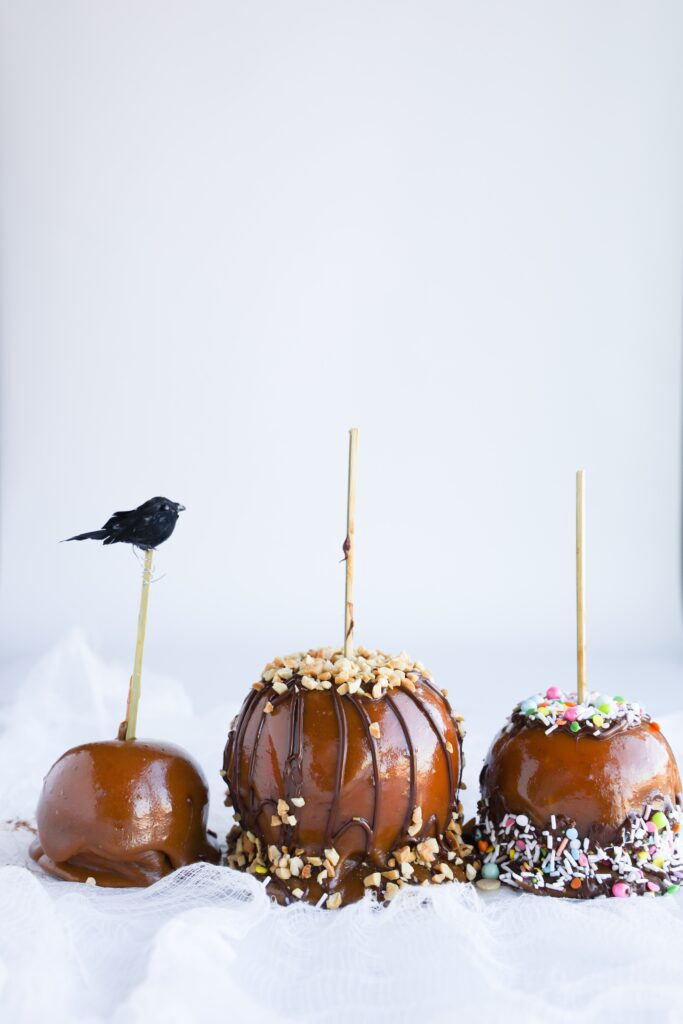 It is almost Halloween.
I used to love halloween when my kids were young. Making their costumes, decorating the house and making homemade halloween treats to give out to the trick and treaters.
Yes-years ago we were allowed to give homemade treats to the kids who came to our door. Sadly, its not allowed anymore.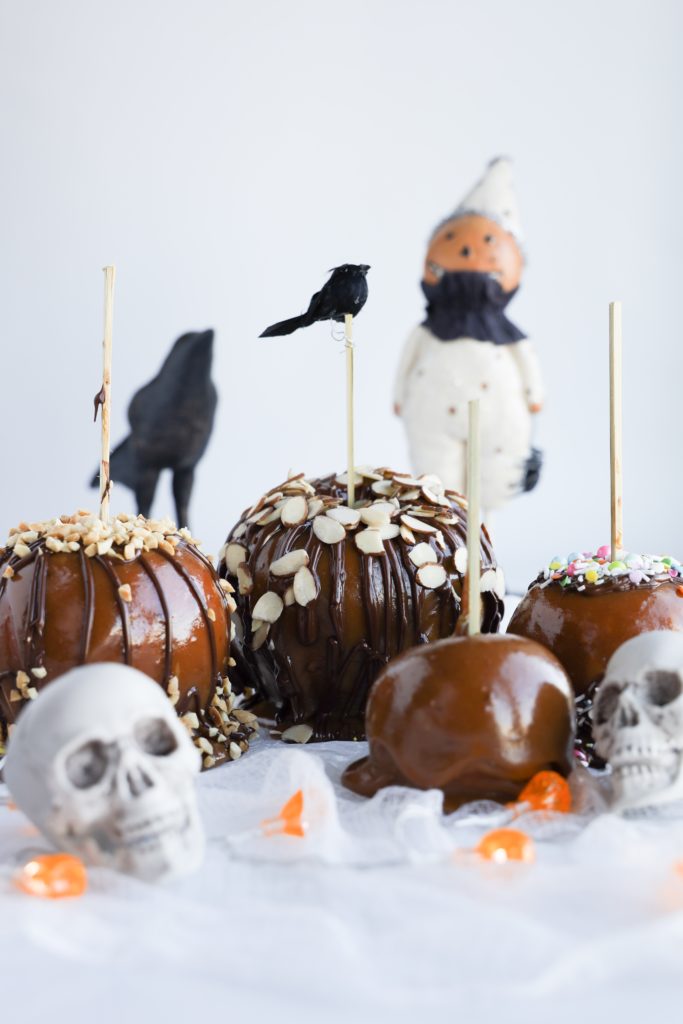 I used to make popcorn balls, caramel apples and various chocolate treats.
Oh I miss those days.
I am sharing a recipe for gluten free caramel apples. While making the caramel takes a bit of time, it is well worth the effort in the end.
Caramel Apples
Ingredients
1/2

cup

butter

2

cups

brown sugar

1 1/4

cups

light corn syrup

1

can

sweetened condensed milk

1

tsp

vanilla

Apples(I had very large to small apples)

Popsicle sticks or wooden skewers

Melted white or dark chocolate

Chopped nuts or seeds, sprinkles or chocolate chips
Instructions
In a medium saucepan melt the butter and brown sugar.

Once melted add the corn syrup and heat on medium.

Stirring and watching until it comes to a boil.

Add a candy thermometer to the pot.

Stirring occasionally with a wooden spoon, cook until temperature reaches 250 degrees.

You don't really want to leave the pot while this is cooking.

Remove and stir in vanilla.

Dip apples into caramel and place on a parchment lined cookie sheet.

Melt chocolate ave drizzle over apples and sprinkle with various ingredients.