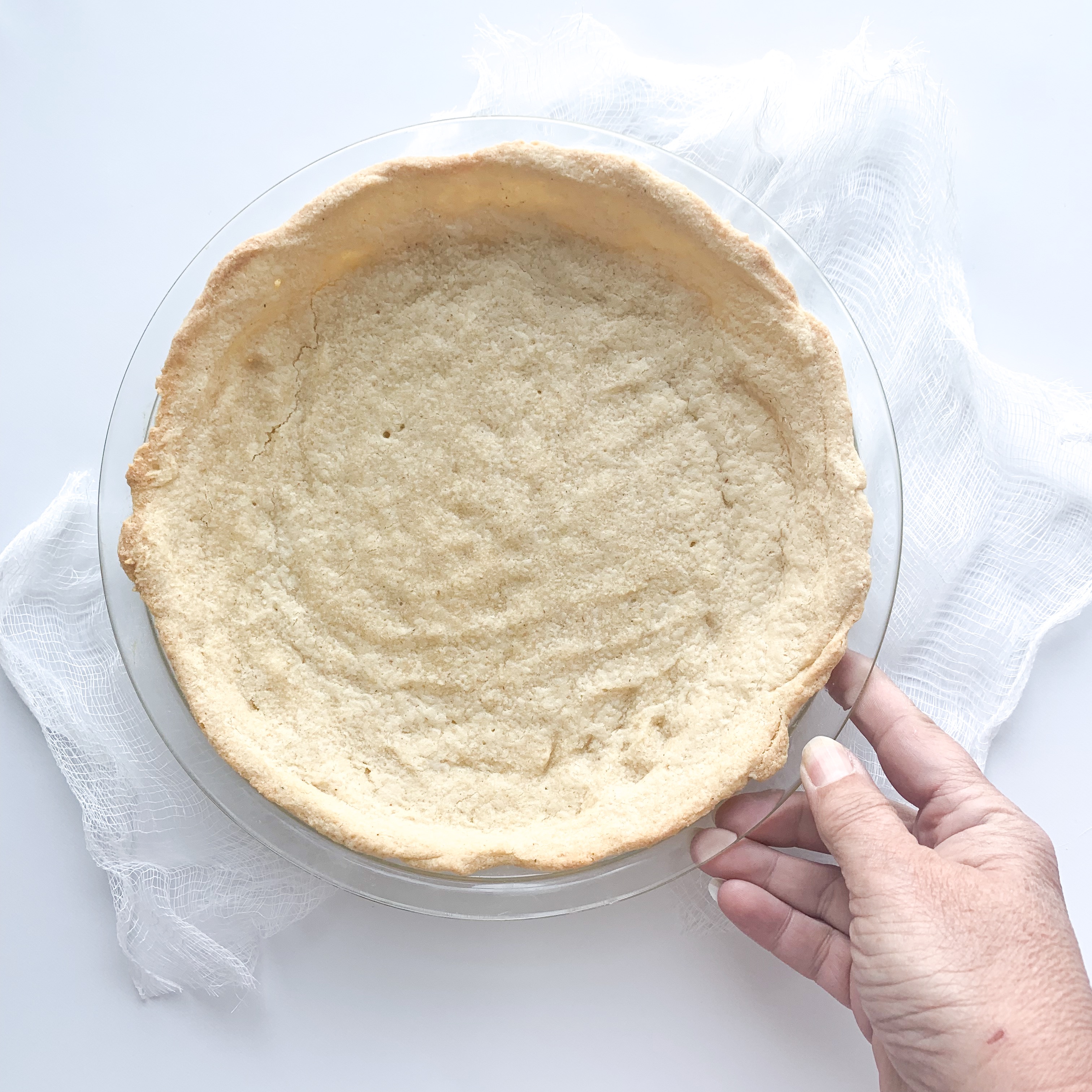 I admit it!
One of my biggest gluten free baking struggles is a flaky gluten free pie crust.
Making a pie crust the traditional way (rolling it out and then placing in the pie plate) has just not yielded me that true, flaky crust.
Pre-celiac I could easily whip up a pie crust. Never really even had to think about it much. Was so easy t make.But now? I admit it's been a struggle.
But I have good news for you. I finally have figured it out.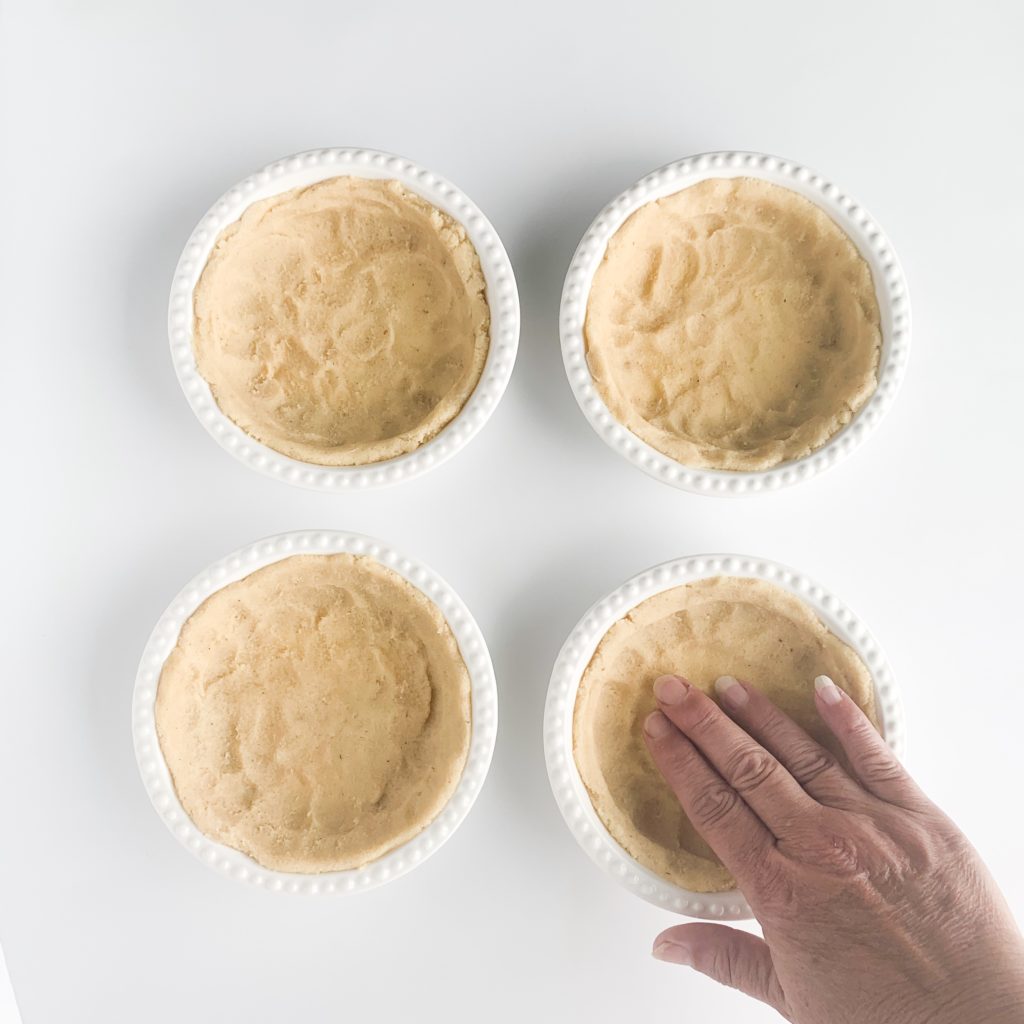 Lately I have been working on keto/low carb recipes and thought I would play with almond flour in a crust.
It worked!
What's even better is that this pie crust dough is so easy to work with. No rolling required. Just put pie crust dough into the pie plate and pat it down.
That's it.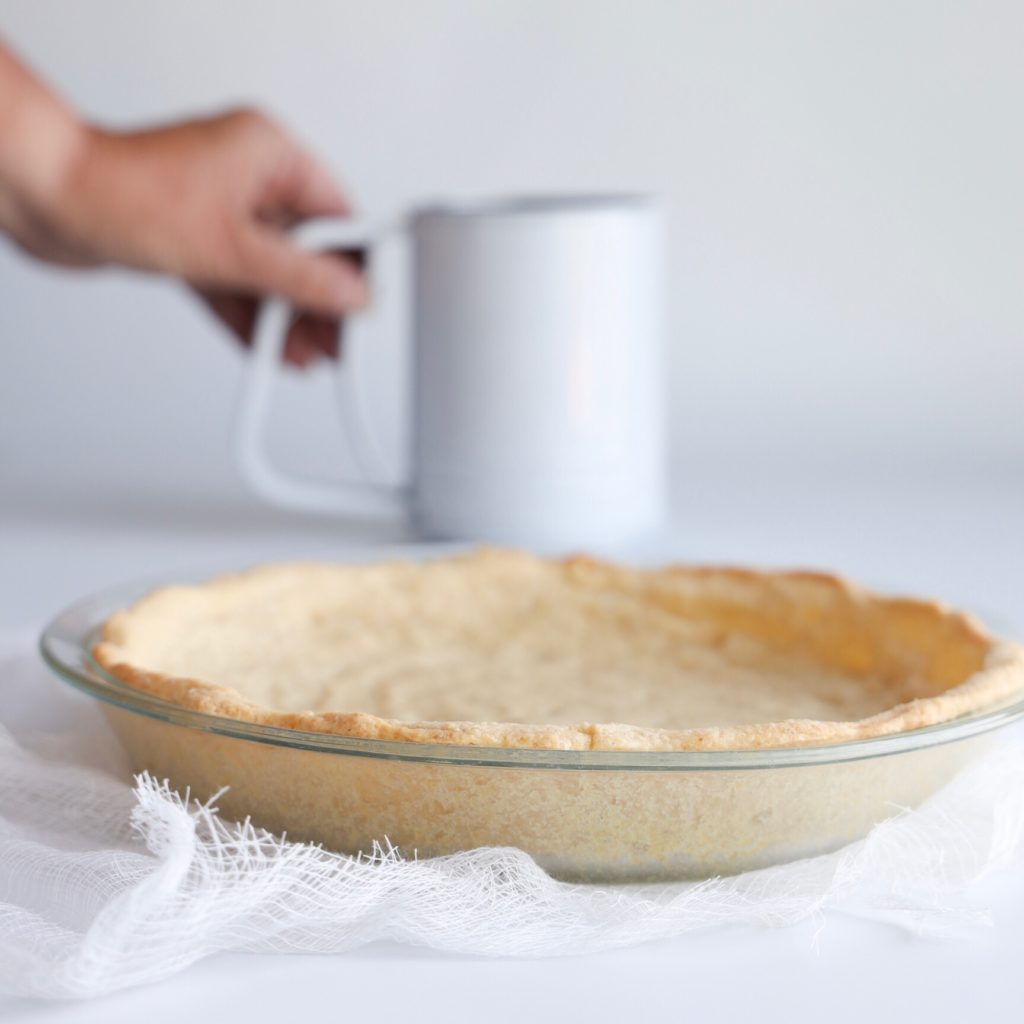 It's so easy and I'm so excited to share this recipe with you. I hope you will make a pie soon!
Keto Pie Crust
Instructions
Add egg and pulse a couple of times.

While food processor is running add the butter, a few pieces at a time.

This doesn't take long for the dough to come together.

Moisten fingers and pat dough evenly into and up sides of pie plate.

Preheat oven to 325 degrees.

Parbake dough for 12-14 minutes.