A great low-carb bread recipe is a big help when you are focusing on a keto journey. This low-carb bread is simply so good and is also easy to make. It has no eggy-taste and definitely will hit the right spot to satisfy those bread cravings.
This keto bread is wonderful sliced and lightly toasted with butter on-it has a soft crumb and is comforting like regular bread.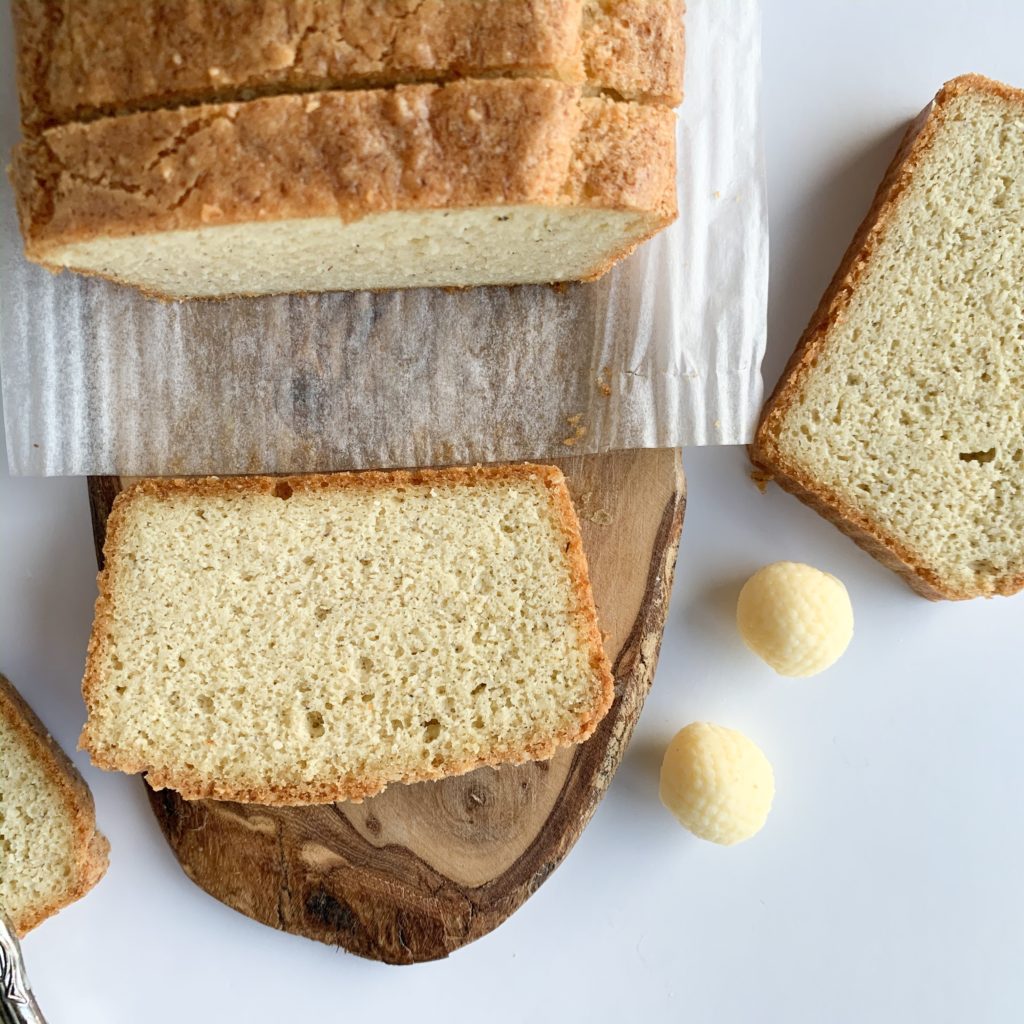 Bread is one of the most missed foods by low-carbers and this gluten-free keto recipe will help you when you are craving bread.
This easy gluten-free keto bread recipe is made with almond flour and coconut flour and is a great bread to have on hand for toasting, low-carb sandwiches or with your favourite bowl of soup.
Even if you are not following a low-carb or keto plan, most of the gluten-free breads on the market have too many carbs in them I think. I enjoy this gluten-free keto bread just as a healthy option and I hope you will give the recipe a try.
TIP: Make sure you are using finely ground almond flour in the recipe.
Here are some handy things to help you make this keto bread.
TIP: Store low-carb bread in the refrigerator in an air-tight container. It will last at least a week in the fridge-that's if you don't eat it right away.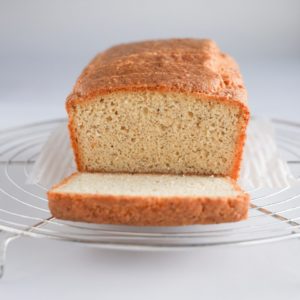 Gluten-Free Keto Bread
Instructions
Preheat oven to 350 degrees.

Melt the butter and coconut oil together in the microwave.

In a stand mixer add all the eggs.

Add the melted butter/oil and beat again.

Add the rest of the ingredients except the hot water.

Turn mixer to medium/high and beat batter for 2-3 minutes.

Add the hot water and beat until batter is fairly light.

Spread batter into loaf pan.Bake in oven for 50-55 minutes.