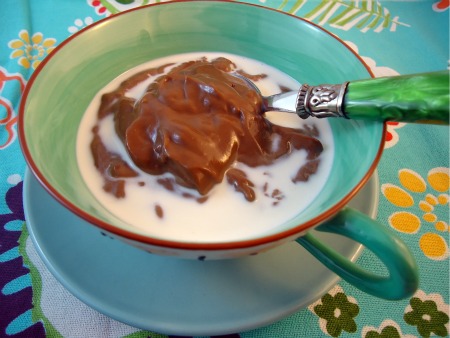 The recipe this week is for homemade dark chocolate pudding. There is nothing better to me than freshly made warm chocolate pudding. Well, actually any warm pudding: vanilla, butterscotch, tapioca, they are all yummy to me.
But first I need to talk about an upsetting blog that I read recently. I've been following Jeanine's blog www.thebakingbeauties.com for awhile. I love to read her blog and especially love to try her recipes. She is a fellow mom living in Manitoba. I was quite upset to learn that she is taking a break from her blog due to a lot of negative comments regarding the photos of her food.
I find this quite hurtful for she is just a Mom trying to feed her family great tasting gluten free food. Yes, there are blogs out there that have amazing photos. And I too try to better myself in my photos but that is not why I or I am sure Jeanine, took on the challenge of writing a blog.
For myself, after my diagnosis of Celiacs I had tried many gluten free processed foods and found most to be, well, not appetizing. I had always baked and cooked for my family and decided to challenge myself to make great tasting gluten free food.
I also took the challenge to figure out computers. You see, I am not very computer illiterate. You can ask my grown kids, who are always trying to help me out with various computer issues.
So this is how I started blogging. One to share recipes that I had found to be successful in Calgary. We have altitude issues here, especially for baking, and I wanted to share what works for me. Two, I also wanted to learn more about computers, and found I was quite happy with myself when I could successfully attach photos to a word document.
I follow many gluten free blogs, and most of the bloggers I am sure, are not making any income from the blog. They are just sharing with others, recipes that have filled their families bellies, and have tasted great. Please send Jeanine a note and let her know that her blog is worth continuing, to try and ignore the negative comments, and continue coming up with great gluten free recipes for the rest of us to enjoy!
Here is the recipe for dark chocolate pudding. It is really easy to make and I hope you will try it.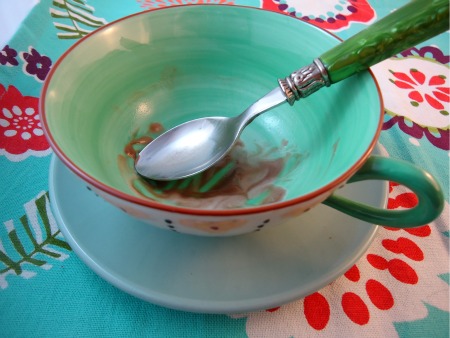 Gluten-Free Dark Chocolate Pudding
Ingredients
1/4

cup

cornstarch

1/2

cup

sugar

1/8

tsp

salt

1

tsp

good vanilla

3

cups

milk

1/2 – 3/4

dark chocolate chips (I use E.Guittard bittersweet chocolate wafers that I buy at Williams Sonoma)
Instructions
Combine in a double boiler, the cornstarch,sugar and salt.

Turn heat to low-medium and whisk in milk.

Stir-turn down heat to low and mixture will take 10-15 minutes to thicken.

Then add chocolate wafers.

Stir for a few minutes and remove from heat.

Cover pudding with plastic wrap while cooling to prevent film on top.